Chatterbox Nimra Ali's video went insanely viral on internet. It was a video from the random public interviews; the candidness and innocence of girl attracted everyone, her videos were shared everywhere and she bacme no ! trend of twitter.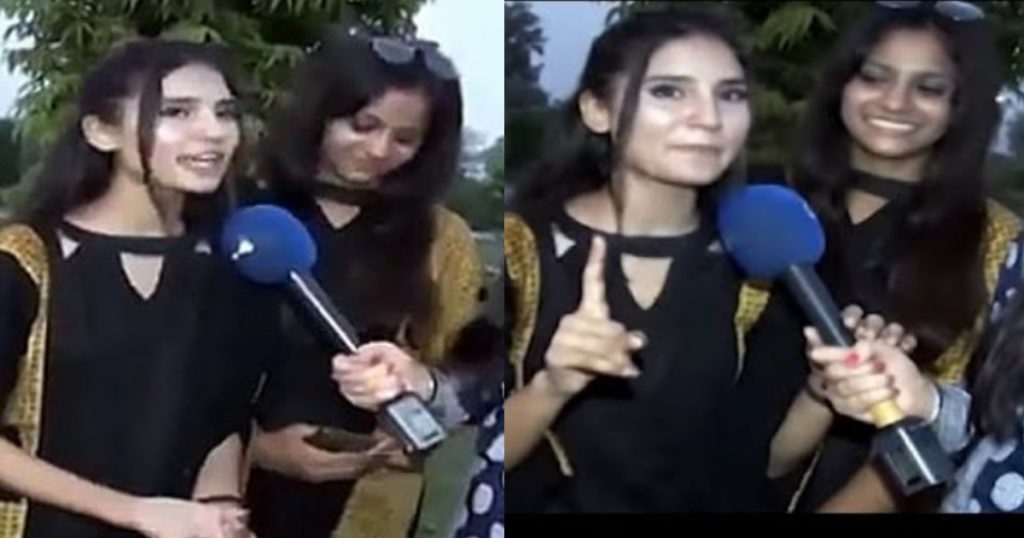 Nimra Ali was then again invited for an interview on GNN; once again people loved her, her effortless bubbly personality bough some light to everyone. But this time things somehow went wrong.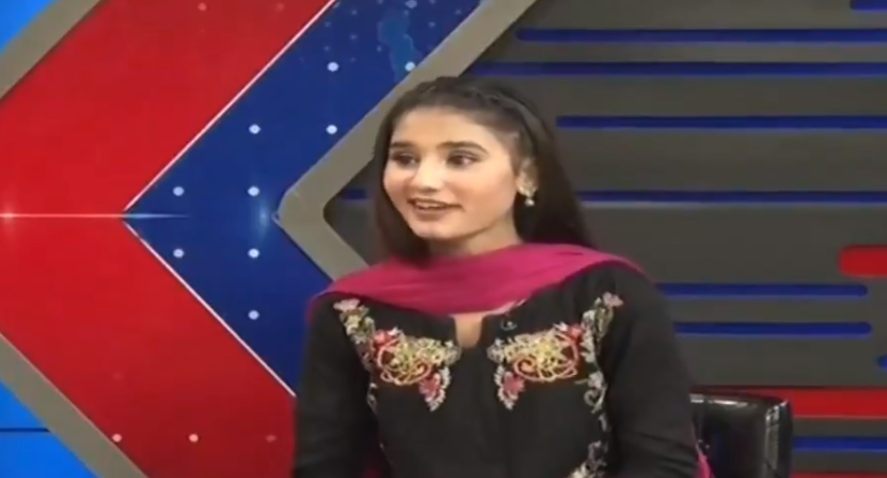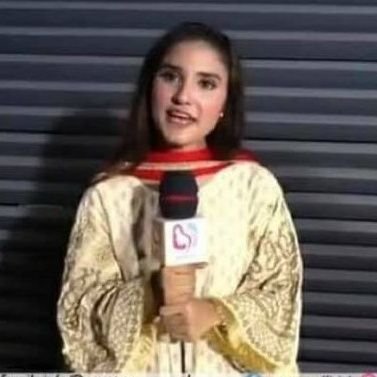 Nimra Ali tried to mimic Sajal Aly with one of her dialogue from Drama Serial Aangan. She tried raising a slogan in Sajal Aly style saying: "GANDI NEHRO MATAM MANAO, HINDO KI MAIYA MAR GAYE".
Kapil Dev who is a Pakistani Hindu and human rights activist, he shared the video of Nimra Ali on her twitter account and wrote it was fun watching the interview but also mentioned that there are 50 million Hindus in Pakistani and also pointed out that Nimra is a Kid but anchors who are praising Nimra should have acted more sensibly.
It was fun watching Nimra, but she, like many other ignorants, does know that 5 million #Hindus live in #Pakistan. She is a kid, but not the anchors.They should've corrected her when she said "Hindu ki Maiya Mar Gayi" rather than clapping on her jingoistic remark. #PakistanForAll pic.twitter.com/PTIup9yVMI

— Kapil Dev (@KDSindhi) September 25, 2020
After Kapil Dev's tweet a new debate started on twitter; some people tried to justify Nimra, some bashed her, whereas some people apologized on her behalf
sir with due respect she was just copying a character from drama🤷

— iqra Rubab (@iqraRubab7) September 25, 2020
Someone should educate her about diversity in Pakistan rather than clapping on her foolish remarks!

— Hosea (@HoseaIlyas) September 25, 2020
So true. I am so sorry that you have to put up with such national ignorance. Me included. Thank you brother Kapil for educating us. We need to listen to you. By we I mean those who don't have such sensitivity. You are us, Sir.

— Amin Ansari (@AminAnsari82) September 25, 2020
I apologize. Sorry brother.

— ar (@alirehansays) September 25, 2020
These are the teachings been given here to disrespect other's religion, shameful act by @iNimraAli , shame on anchors to clap and laugh instead to stop. @gnnhdofficial

— Tilok Chand Makhija 🗯 (@tilok_makhija) September 25, 2020
المیہ ہے کہ ہمکو ہندو اور بھارتی دو ہم معنی الفاظ کے طور پر پڑھائے جاتے ہیں،اور بھارت سے دشمنی، محب وطن ہونے کا پیمانہ۔ یہ بچی،اینکرز اور ناظرین کی اکثریت بھی ایسے ہی خیالات رکھتے ہیں۔بس اسی لئے تصحیح نہیں کی گئی۔ ان توہین آمیز الفاظ سے یقینا آپکی دل آزاری ہوئی، معذرت قبول کیجیئے

— Maleeha Hashmi (@MaleehaHashmi) September 25, 2020
despicable, in my view its not her fault. this is the way kids in schools are indoctrinated. What else should one expect from a country where bigotry is legalised via constitution

— Atif Malik (@atifsmalik) September 25, 2020
واللہ یہ تو تربیتی غلاظت ہے. لگ بھگ ہزار سال سے یہ دونوں اقوام اکھٹے بڑھ رہے تھے ناس ہو اس نئی سیاسی تعبیر کا کیسی نفرت پراوان چڑھی ہے. مسلمانوں کے ابتدائی ماخذ سر زمین ہند اور اس کے مکینون کی تعریف سے بھرے پڑے ہیں. مسلمان سیاح ان کے مداحوں میں سے ہیں. ناس ہو نفرت کا

— زوہیب عمر (Zohaib) (@ZohaibOmer) September 25, 2020
Even if she don't mean it literally, this is a typical outcome of state sch upbringing.

There is a reason Y I have turned against state narrative, esp their iron fist capture of educ.

To brainwash, they took away thinking ability from our children, destroying beautiful souls.

— A. (@MavensofMayhems) September 25, 2020
I agree with you kapil! Sorry for her words, she is just a kid who needs schooling.

— Raza Hassan (@RazaSHassan) September 25, 2020
Nimra Ali, and both the anchors of the show also apologized to Kapil Dev and Hindu community for hurting their sentiments
Tweeple Power

So, @iNimraAli and both tv anchorpersons of @gnnhdofficial @AyeshaViews & @umairbashirGNN have realised their mistakes and apologised with Hindu community in response to my tweet.

Their realisation of the mistake & prompt apology is appreciated. pic.twitter.com/OE3s62Vhnr

— Kapil Dev (@KDSindhi) September 25, 2020