Iqra Aziz and Yasir Hussain have always been in the news after they started dating. Their couple is famous and has a huge fan following. Earlier this year, Yasir Hussain and Iqra Aziz got engaged in a private ceremony which was attended by their family and very few close friends. However, on the occasion of Lux Style Awards when Iqra and Yasir wore color coordinated outfits and made a statement as a couple, Yasir Hussain did the honors of proposing Iqra Aziz, he got down on his knees and proposed her with an engagement ring. This moment was captured and brought a lot of attention to the couple.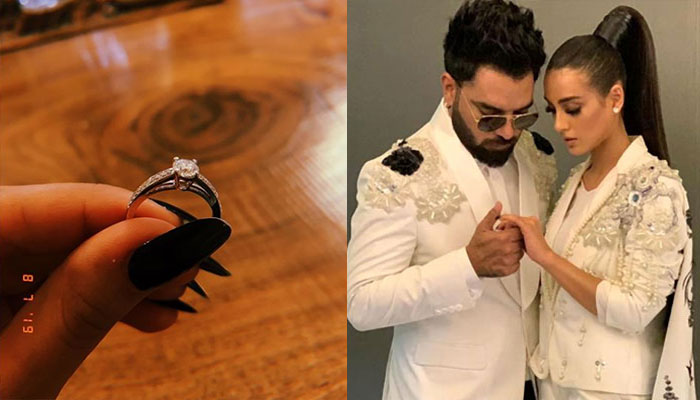 Finally, the news of Iqra Aziz and Yasir Hussain's marriage started circulating and the fans could not be more excited. They also did a couple shoot for one of the fashion bridal campaign and people could not stop speculating whether they were hinting on something big. The news is finally out – Iqra Aziz and Yasir Hussain have shared their wedding card and it is adorable. The couple is set to get married on December 28, 2019.
Iqra Aziz and Yasir Hussain have kept the message simple, loud, clear and super cute. They have also started a trend #IqYasirDaViyah, which has made everything super simple for their fans and supporters because it means they can follow everything on this hashtag without having to look anywhere else.
Here's the cute wedding invitation card of Iqra Aziz and Yasir Hussain: