Ayeza Khan and Danish Taimoor look great together. The sweet love they share reflects from the pictures they post on social media. Ayeza Khan and Danish Taimoor celebrate every little thing. They also love to share their precious memories with their fans and followers. This power couple's popularity increased after they got married. Usually when a famous actor or model decides to get married at the peak of his or her career, there is always fear that the fan following might lessen. Ayeza Khan and Danish Taimoor gained more popularity as a couple. Individually too they have done some amazing work after they got married. They truly are a match made in heaven which makes this couple a favorite among fans. Ayeza Khan and Danish Taimoor are also liked by people because they believe that their fans are an important part of their lives.
Here are top 10 beautiful pictures of Ayeza Khan and Danish Taimoor.
First Picture With Hoorain
All those people out there who are parents will agree that the first baby is really special. Although Ayeza and Danish always share all their good news with the fans before hand. When Ayeza Khan was expecting Hoorain, they kept this good news a secret. Some fans were wondering if Danish Taimoor wouldn't allow Ayeza to continue with her acting career. When she was off screen right after her marriage, no one guessed that she might be expecting. So much so that when they shared the good news with these beautiful pictures, some people said they had adopted the baby. This simple yet really sweet picture with Hoorain is definitely one of the best pictures of Ayeza and Danish together.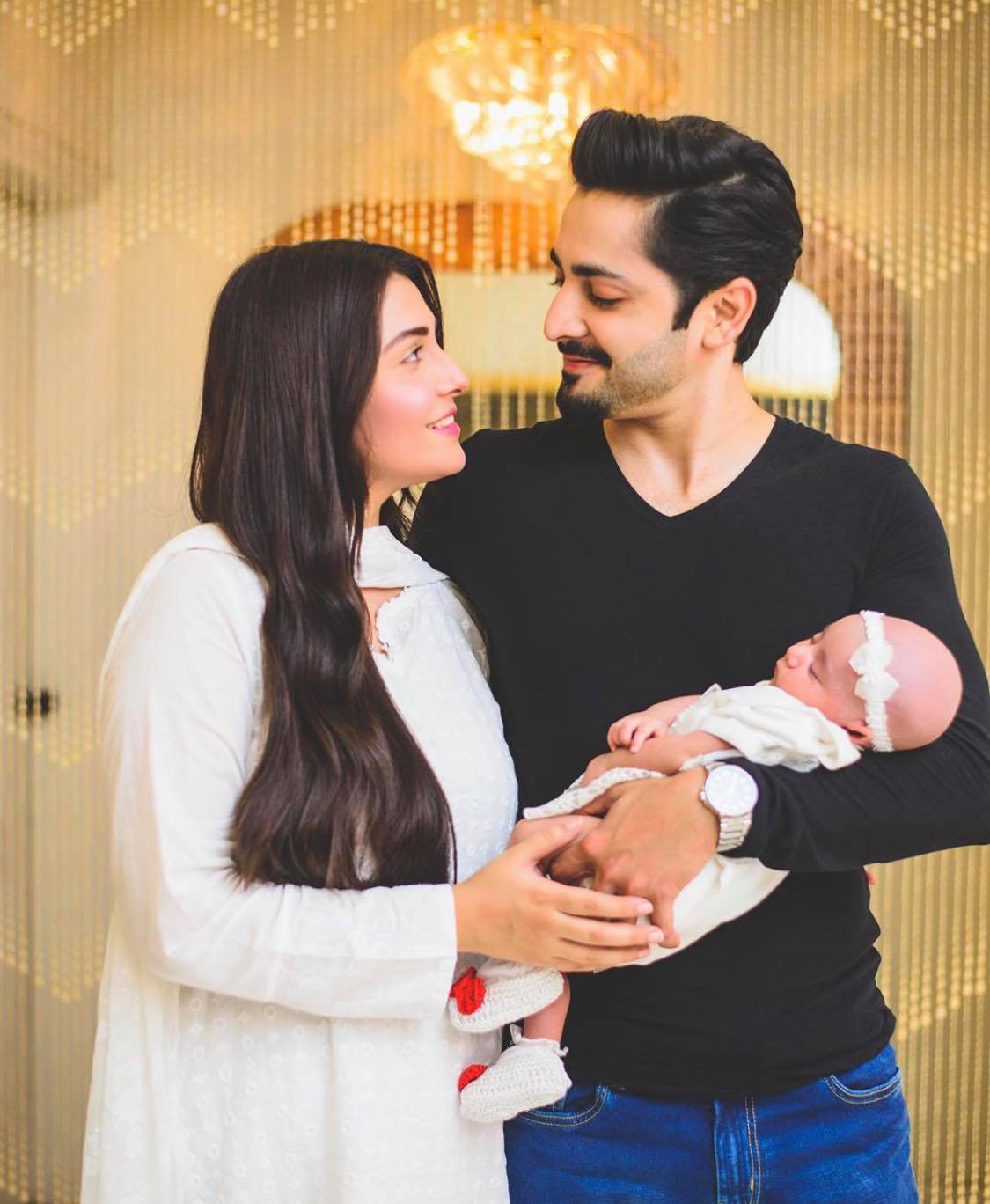 Picture Perfect
This beautiful picture of Ayeza Khan and Danish Taimoor was taken few years back when Ayeza Khan had just started experimenting with her looks. Both Danish and Ayeza reinvented themselves quite a lot after they got married. They know how to strike the perfect poses. This picture has perfect written all over it. Their expressions in this picture say a great deal about how they feel about each other. Ayeza and Danish are not only soulmates but also best friends.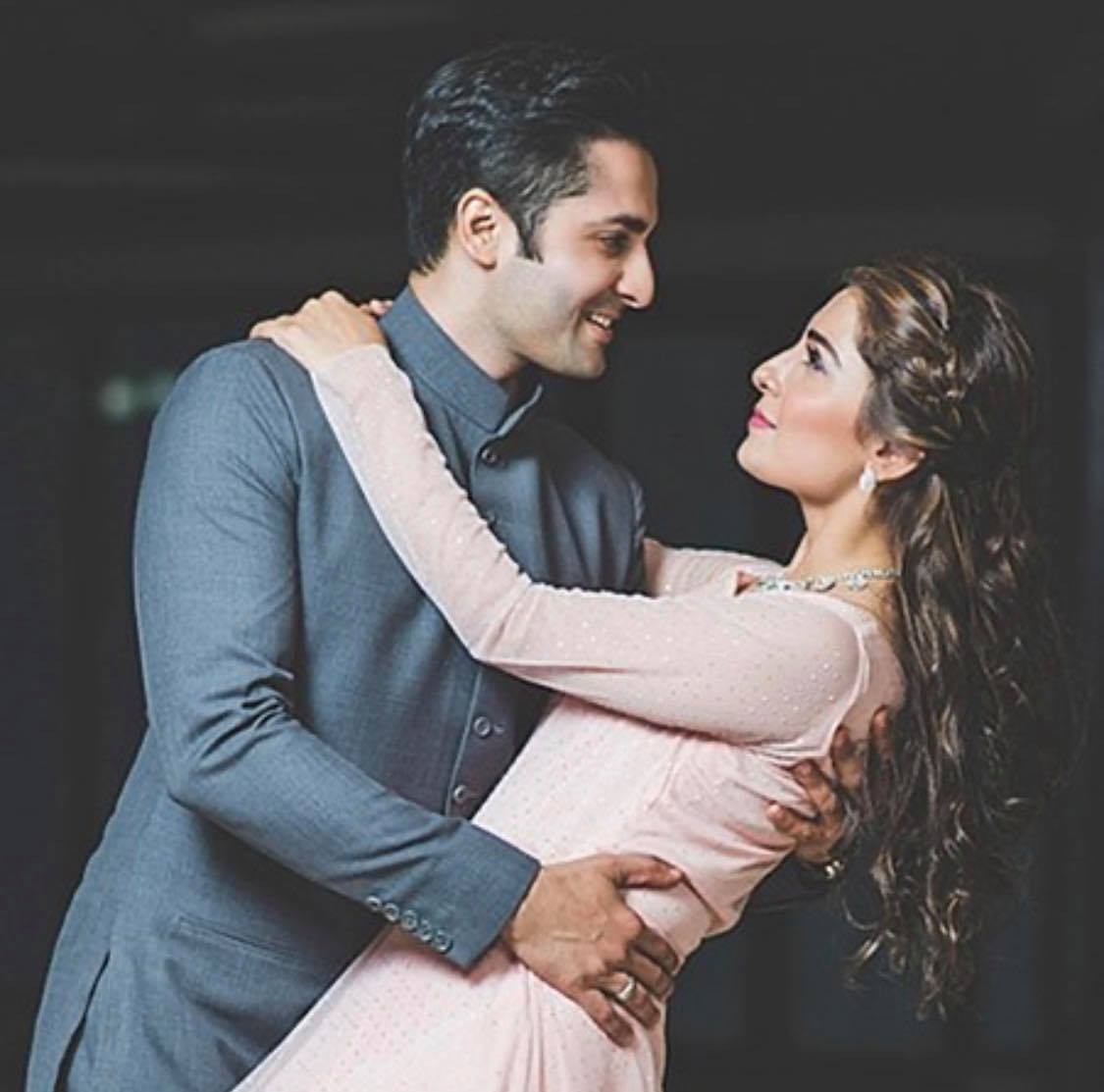 Celebrating Each Day
This is another beautiful picture in which Ayeza Khan and Danish Taimoor are seen twinning in white. Their expressions in this picture and the background makes this one quite meaningful. No doubt when you get to spend every day with someone you love then every day is one big celebration. This picture shows how well Ayeza and Danish compliment each other.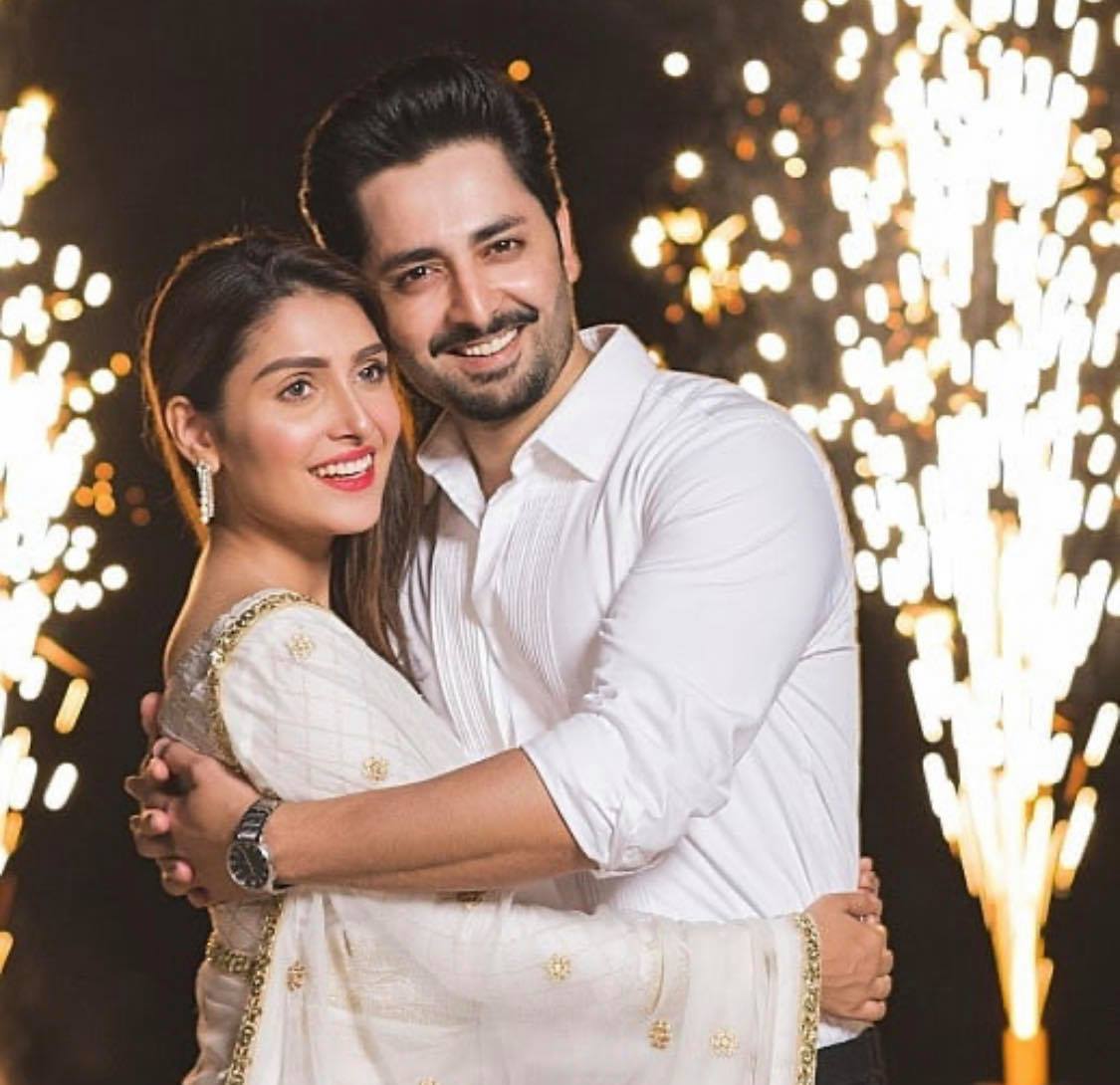 The Color of Love
Red color signifies love. In this gorgeous picture, Ayeza Khan looks stunning in a pretty festive look. Danish Taimoor too looks dapper in a kurta pajama which compliments Ayeza's look perfectly. We absolutely love the addition of the rose petals. This picture shows how much love and effort Ayeza and Danish put in to making their special moments together even more special.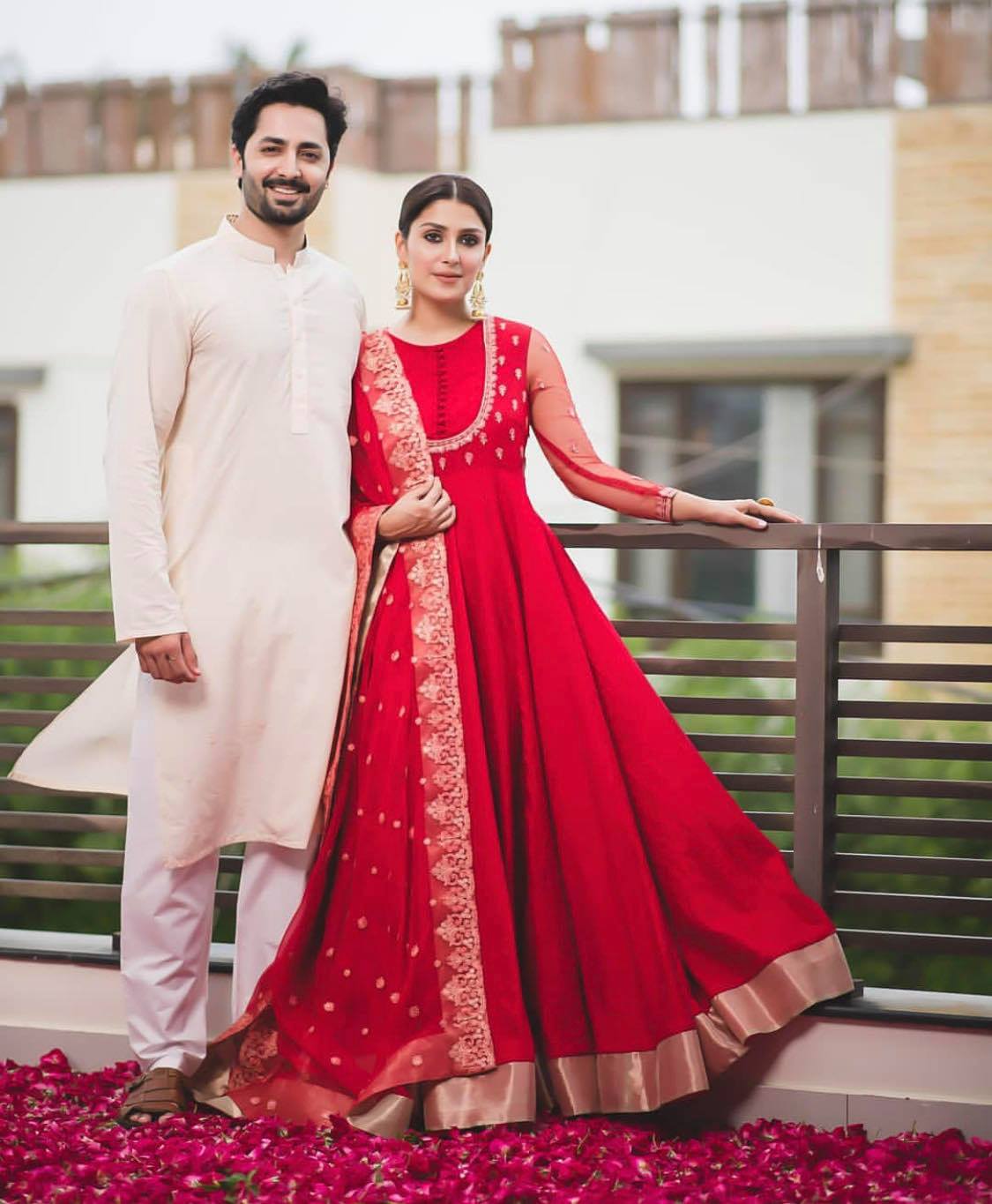 A Modern Look
In this picture Ayeza and Danish are seen sporting a Western look for a change. Most often Ayeza Khan and Danish Taimoor like wearing traditional outfits especially when taking pictures together. This was one of their first pictures together in which they sported a more formal modern look. Both of them are certainly dressed to impress and look perfect together.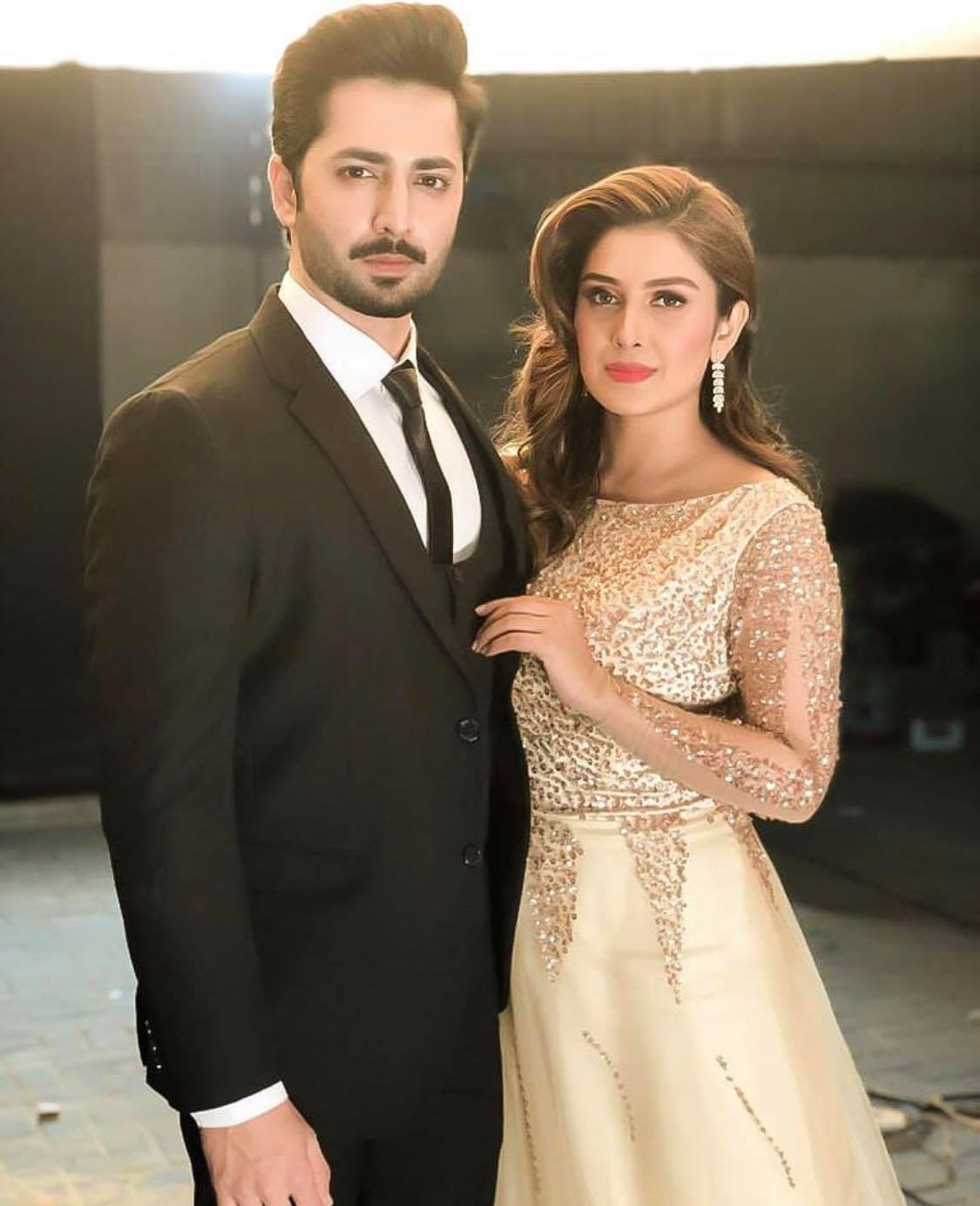 Beautiful In Black
Ayeza Khan and Danish Taimoor nailed these look in black. Everything from their outfits to their hairstyles look great. This was another picture taken when Ayeza and Danish were celebrating Rayyan's first birthday. The smiles on their faces definitely compliment their overall look.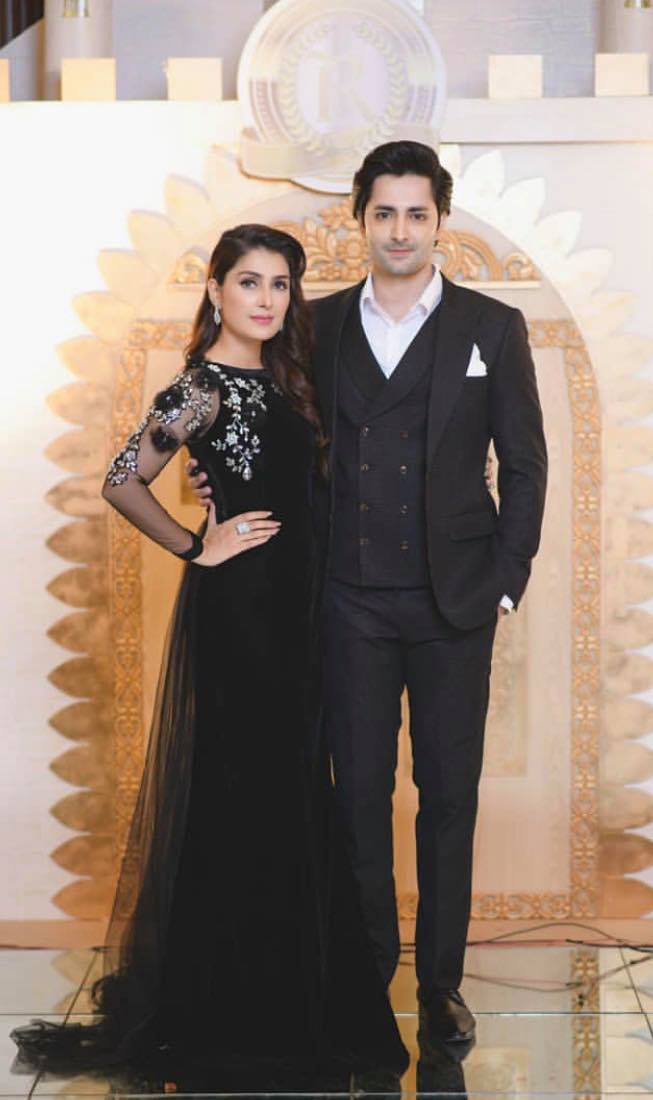 Eid Celebrations
Danish Taimoor and Ayeza Khan always make sure that they go all out to celebrate Eid. This was one of their best pictures on Eid. They wore festive outfits which were perfect for the occasion. Just like every other picture in this list, this one too shows just how great these two look together.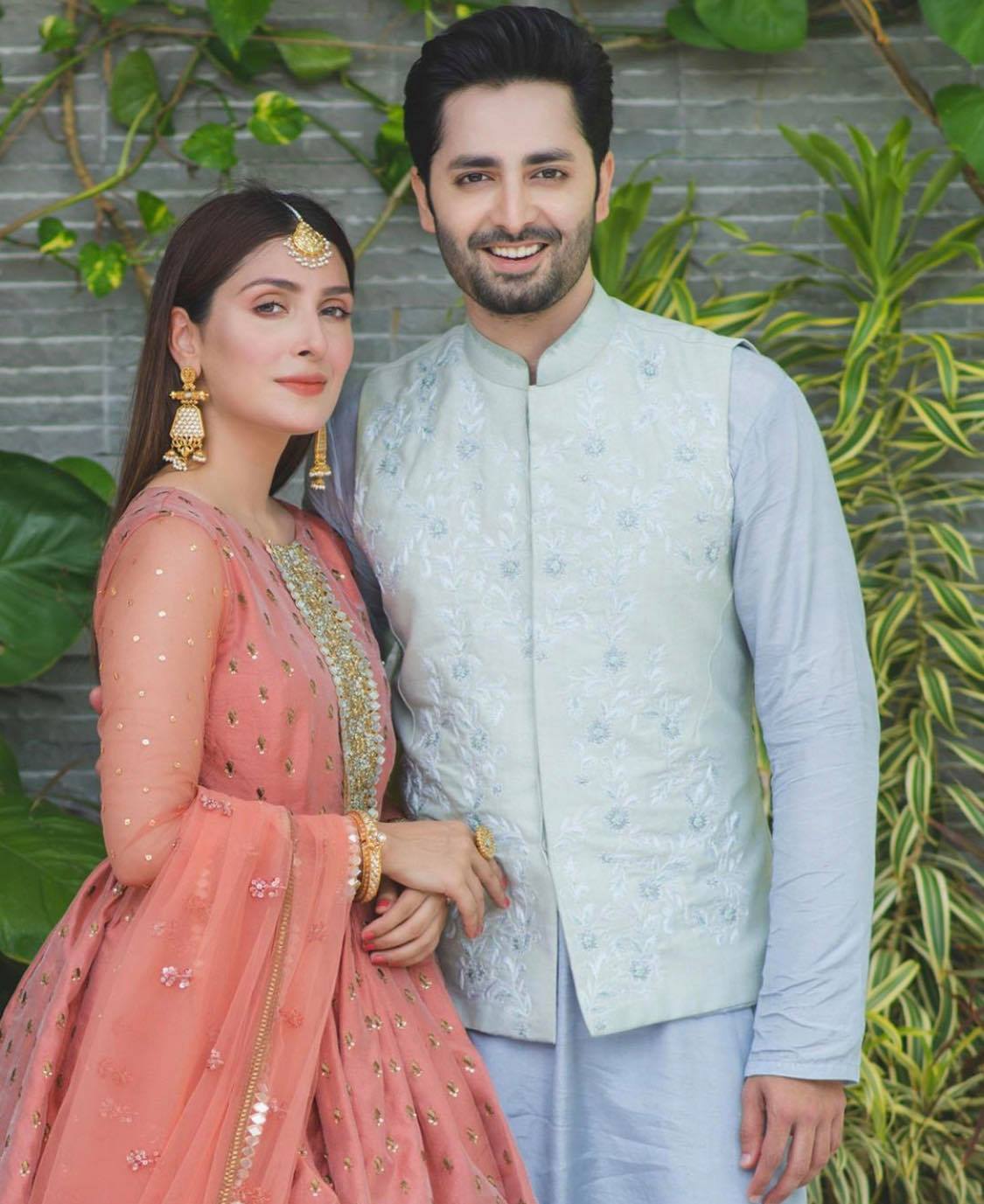 Post Umrah Picture
This has to be simplicity at its best when Danish Taimoor and Ayeza Khan celebrated Eid in Makkah after performing Umrah. The couple which is known for posting few of the most festive pictures on Eid, posted this one of a kind picture together which fans and followers loved.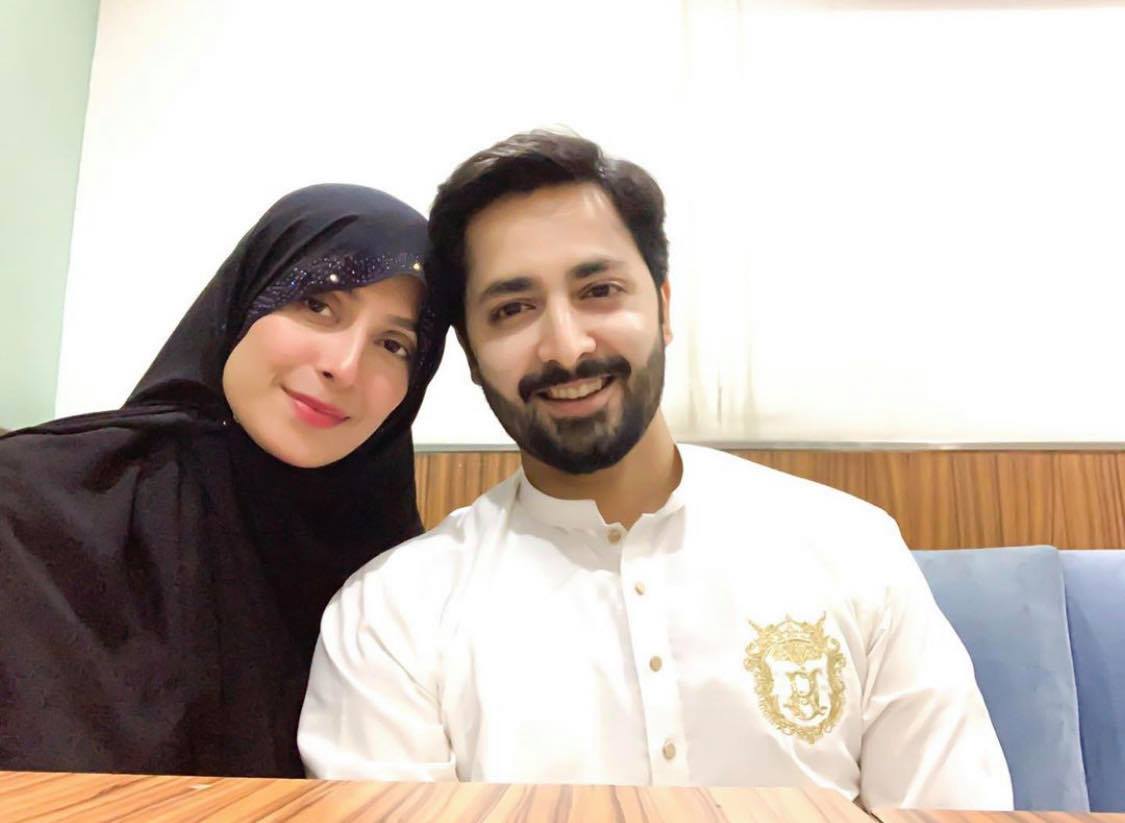 Love Is In The Air
Love is always in the air when Danish Taimoor and Ayeza Khan pose together. This picture is the best not just because they look so perfect but also because of the way they are looking at each other. Those expressions say it all.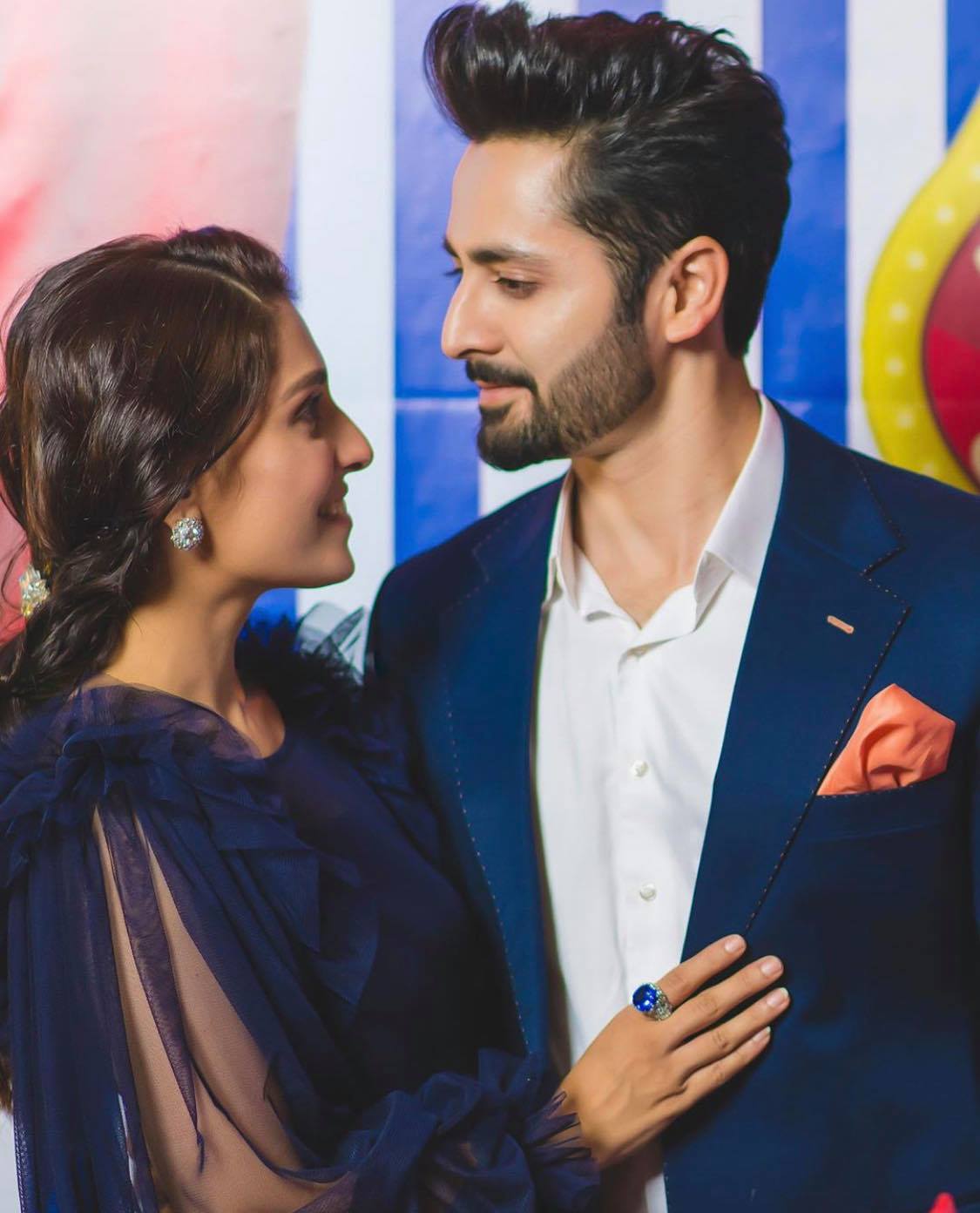 Power Couple
This latest picture of Ayeza and Danish reflects how far they have come together. The caption with this picture when Ayeza Khan posted it was also the best. This caption read, " We rise by lifting others." This line sums up how Ayeza Khan and Danish Taimoor managed to make it big in the industry and also helped lift each other up.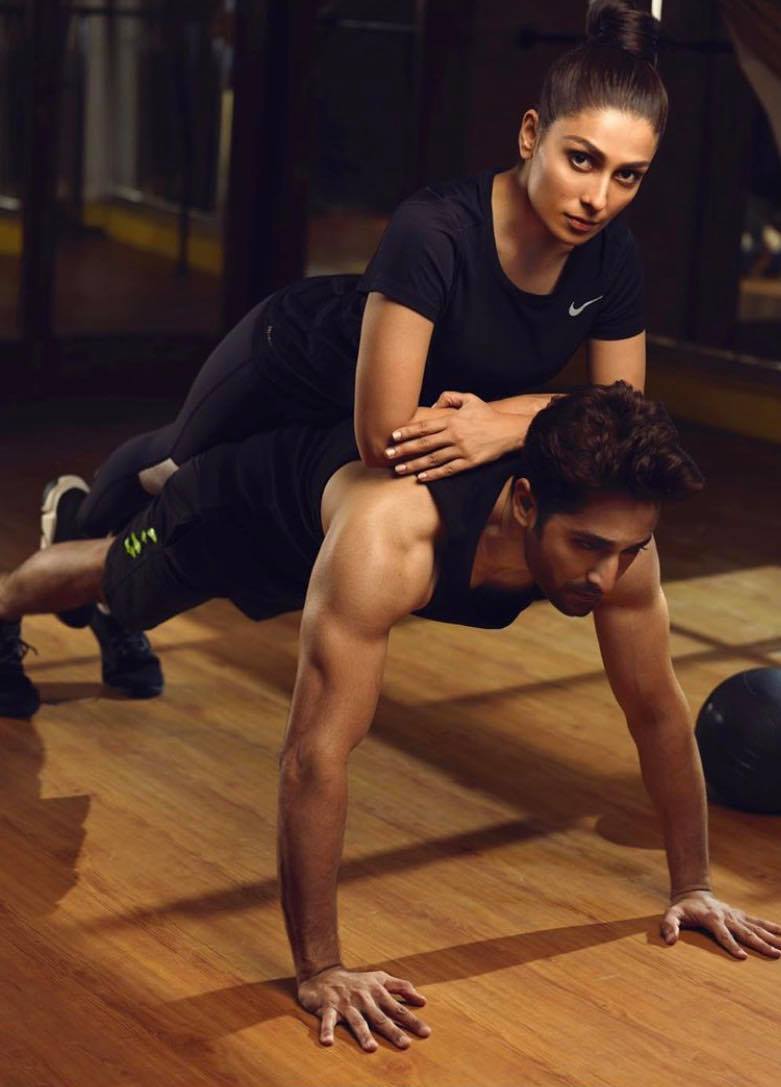 Ayeza Khan and Danish Taimoor's entire journey together as a couple and as individuals is surely an inspiration for many. They have two beautiful children. They always make sure that they take time out of their busy schedules to spend quality time with each other. They frequently take holidays with their children. Ayeza Khan's own family has also provided the support system which was needed in order for her to further her career. There are many Pakistani celebrities whose careers did not flourish after they got married. Danish and Ayeza on the other hand have through the support of their loved ones excelled in their respective fields. Ayeza Khan only started endorsing brands after she got married. Danish Taimoor too did his first film after getting married and is hosting shows now. They are definitely a power couple who have never been in the middle of a controversy which is a huge deal considering they are always in the public eye. That is another reason why they have such a massive fan following.
Which one of these pictures is your favorite? Do share your views and thoughts.