Aima Baig is one of the most famous young singers of Pakistan and has a number of hit songs on her credit. Aima Baig started seeing the handsome hunk Shahbaz Shigri a year ago. Aima Baig being so blunt made her relationship official by openly admitting that she is dating Shahbaz Shigri and she many times said that her relationship status is "Happily Dating" unlike many other actors and actresses who hide their obvious relationships.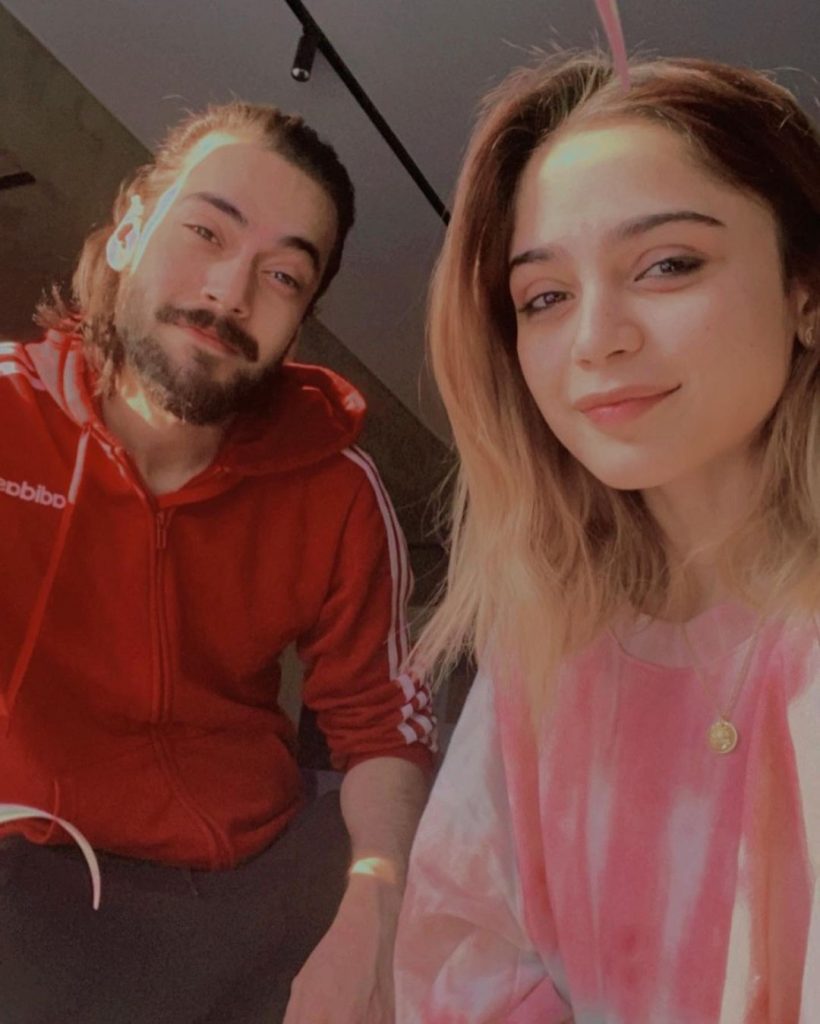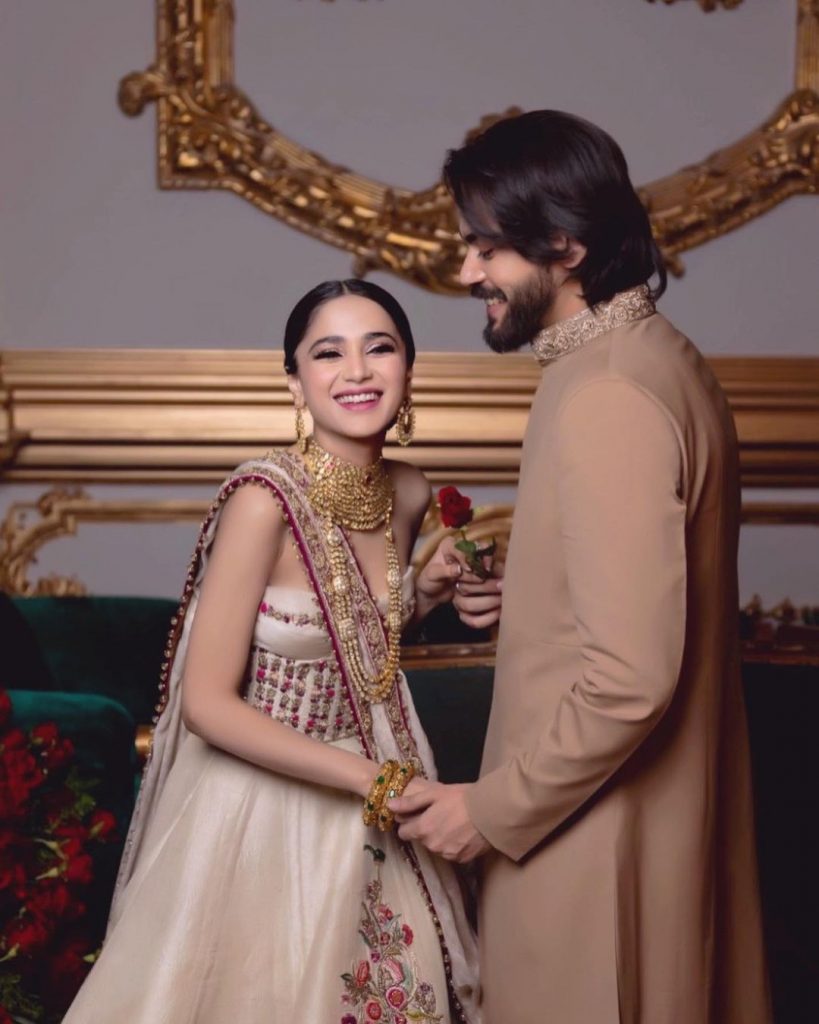 Aima Baig recently took Instagram to share a picture in which she can be seen wearing a ring and from the caption, we are assured that Aima Baig and Shahbaz Shigri are officially engaged now.
Fellow celebrities also congratulated Aima Baig on her big day. Celebrities including Areeba Habib, Maya Ali, Noor Zafar Khan, Sadaf Kanwal, Kubra Khan, Ushna Shah, and many others congratulated her in the comments section.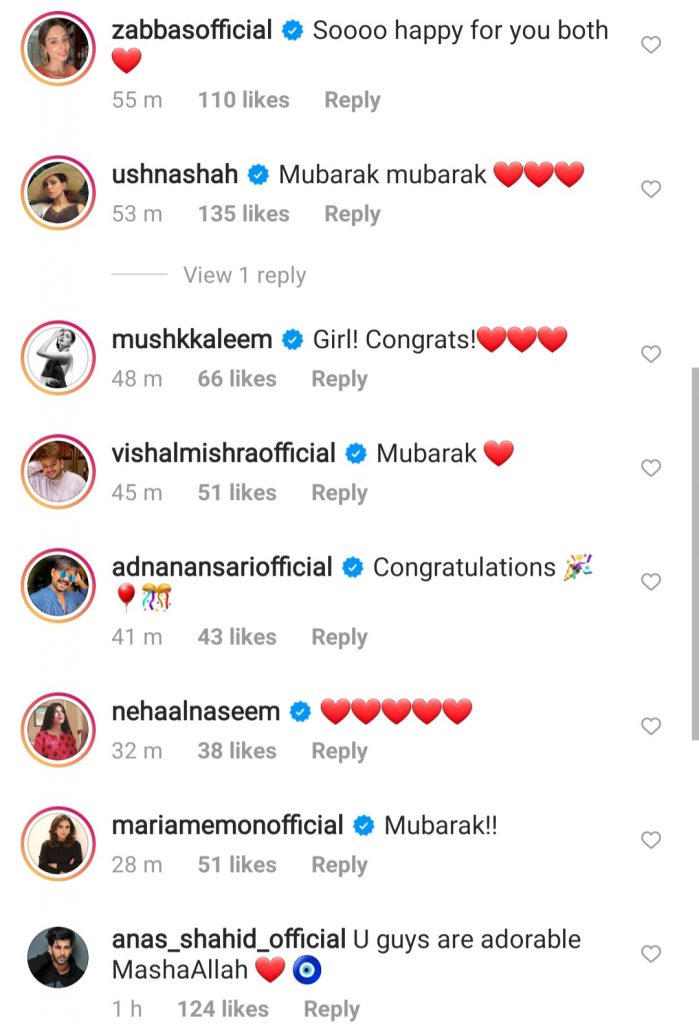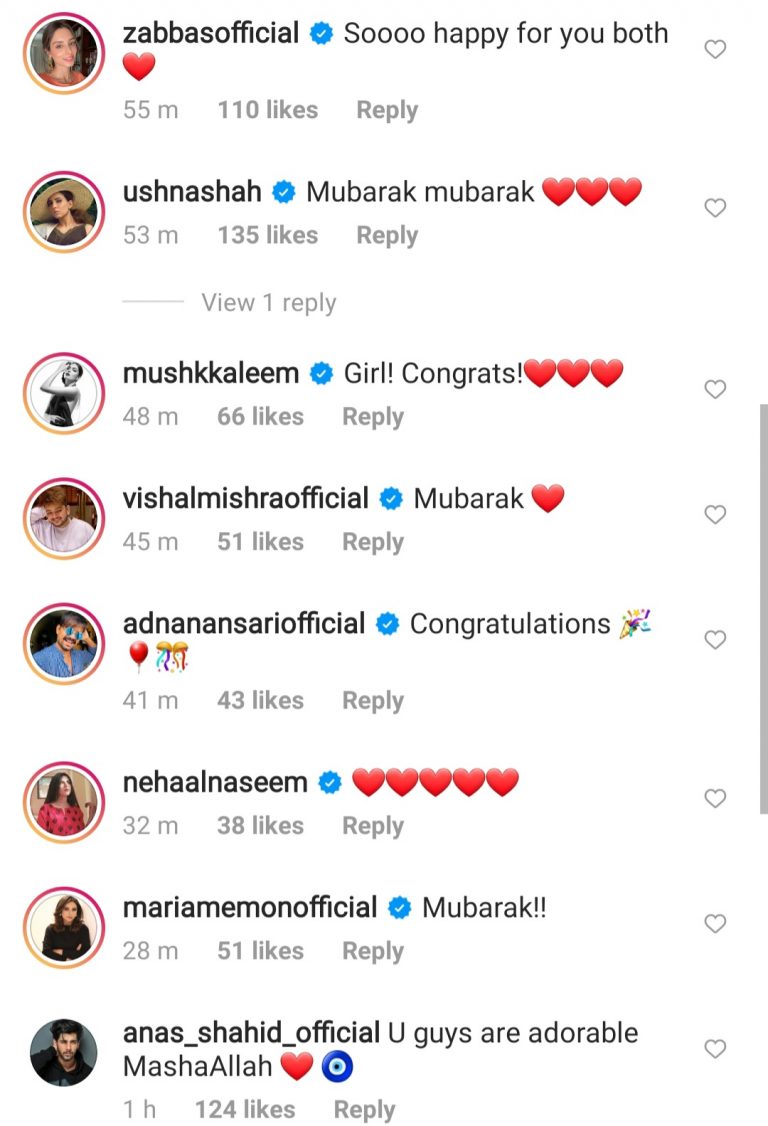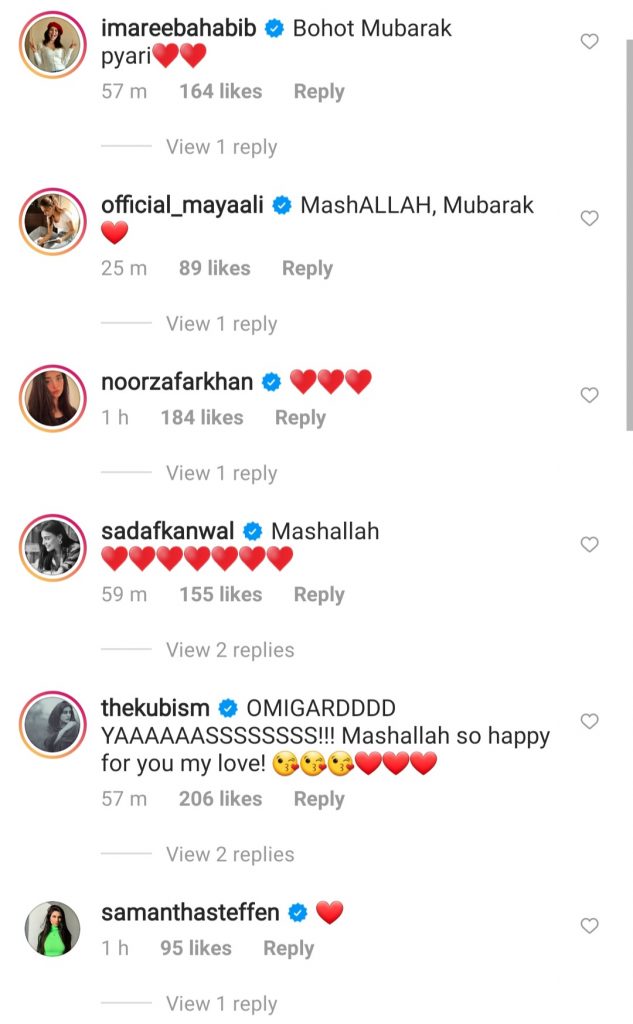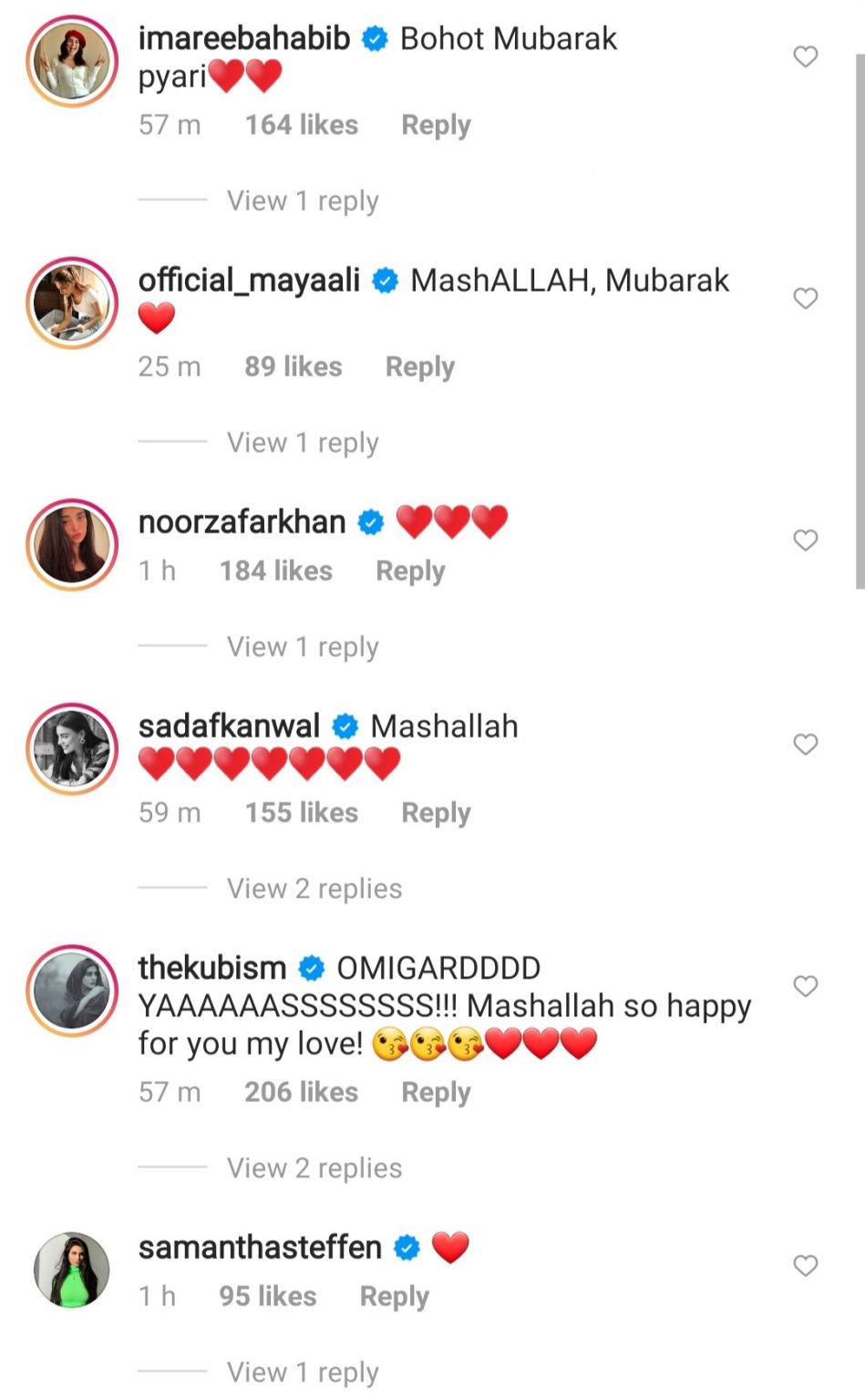 Shahbaz Shigri is a famous actor who is most famously known for his movie Paray Hut Love. On the other hand, Aima Baig is famous for her exceptional singing skills and versatility.