The first two episodes of Ishq e Laa had a few pleasant surprises in store and were for the most part entertaining. The fact that this drama has been shot so well does not come as a surprise at all because the viewers were already informed about the kind of visuals we will be getting to watch. The producers have been true to their promises for sure and overall the visuals were quite impressive for the small screen. It was like a cinematic experience which when coupled with quality content is always a delight. The spiritual element of the drama came as a complete surprise since the trailers of the drama promised something entirely different. However, this was definitely a lovely surprise since the writer effectively made her intention and the main theme driving the script quite clear right from the beginning. The clarity with which this drama has started, for now, is more promising than everything else about it. The characterizations and the execution also stood out for all the right reasons.
Characterizations & Basic Theme
The opening scenes of Ishq e Laa were refreshingly different and immediately changed the mindset with which I tuned into this drama. Sajal Aly, Yumna Zaidi, and Seemi Raheal stood out in these two episodes more than any other actor. Azaan Sami Khan is a phenomenal musician; I am looking forward to watching more of him as an actor. I think it is too early to judge his acting skills since the shallowness might be part of his character and not a flaw in translating it on screen. So far, whatever has been shown does suggest that there is a toxic side to his character. The first scene of the opening episode was dedicated to defining the term Ishq and the title of the drama Ishq e Laa. It was done so beautifully and added instant meaning and depth to a script that I felt was going to be mainly a powerful love story.
I am also glad that the script does not revolve around the class divide since Shanaya (Sajal Aly) and Azlan (Azaan Sami Khan) both come from affluent backgrounds. The clash might be between their personalities and objectives in life, which should be interesting. Even though Shanaya is compassionate and clearly in love with Azlan, she is not the kind of person who would compromise on her principles. The main characters were introduced and well-established right from the beginning, which is great because honestly speaking I am getting a bit weary of the ongoing mystery surrounding characters in dramas nowadays! However, Shanaya and Azlan did not communicate or talk about each other until the second episode, which was rather odd and honestly speaking unnecessary.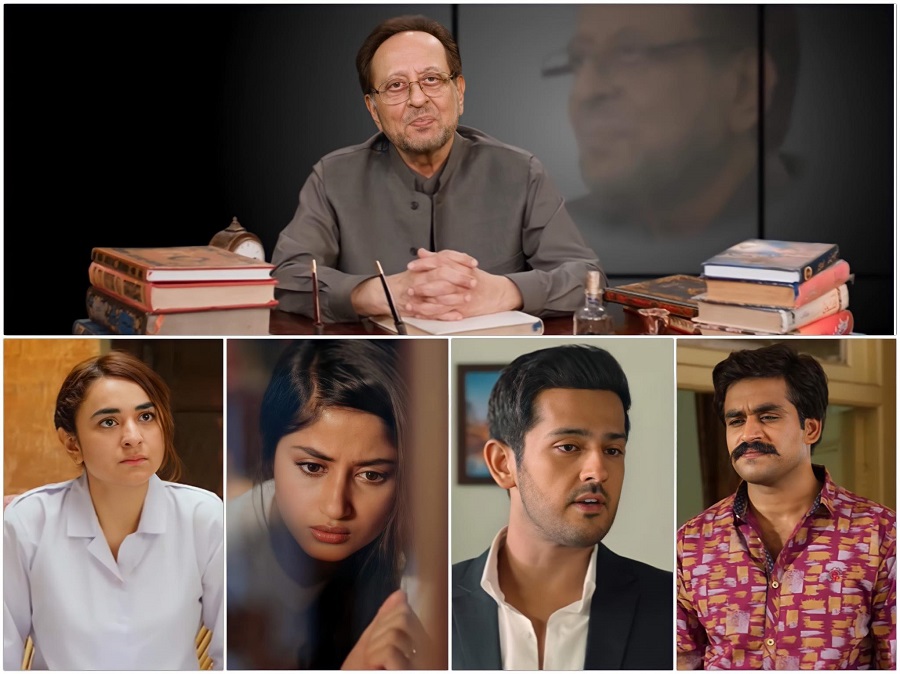 Shanaya and Azlan's scenes in the second episode right from the start showed that while Azlan also wanted to spend more time with Shayana, his priorities in life were completely different and Shanaya was only his best friend. There isn't much to like about Azlan's character so far but it will be interesting to see him change, which I feel is going to happen at some point. Although, these two are 'best friends', somehow they do not have the kind of direct communication which is a norm nowadays considering everyone is so well connected because of smartphones. Shanaya did not even know about Azlan's latest accomplishment until they met and earlier she had to call his mother to ask her when he was arriving.
Shanaya has a strong spiritual side to her personality; she is a journalist and a philanthropist. There was no reason not to fall instantly in love with this character; it is etched out beautifully and Sajal Aly is a remarkable actress who owns every single role she plays. Not to mention the fact that she looked beautiful in both these episodes, the styling and make-up were on point. Azaan needs to change his hair color and hairstyle. Azlan, on the other hand, has a completely different objective in life altogether, he wants to grow his business and reach new heights, relationships are definitely secondary. The way he treated Azka and his conversations with Shanaya in this particular episode also went to show that he does not have the kind of values which Shanaya does. This made me wonder how someone like Shanaya who had such a different approach towards life was even attracted to Azlan. His thinking is not only completely different from hers but he also has the habit of forcing his opinions on others. Apart from being bossy, he cannot stand a different point of view. I must say that I felt as if I needed to see more of these two together.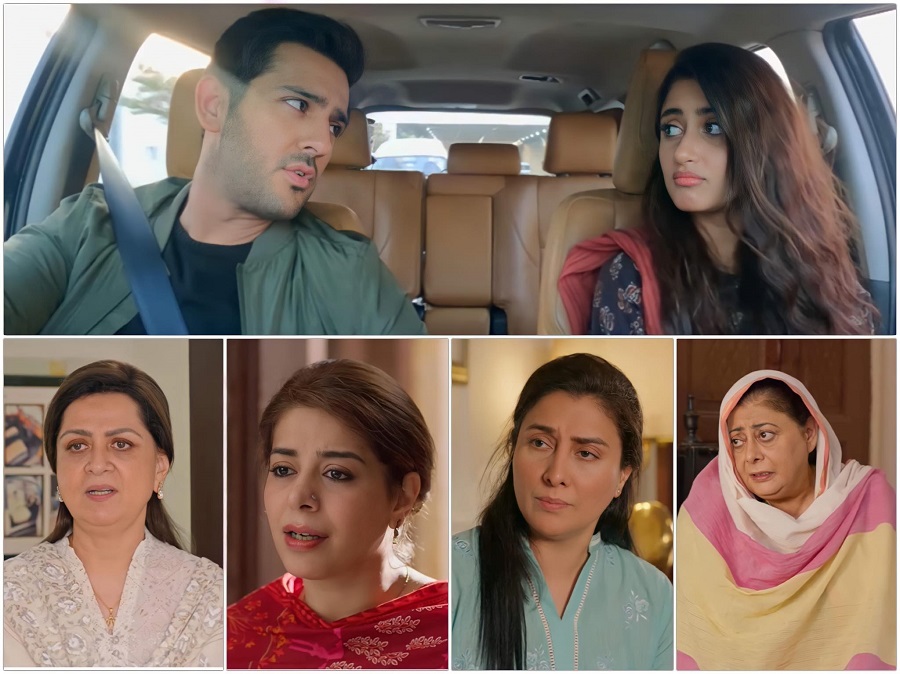 Azka (Yumna Zaidi) comes from a completely different background but she was also introduced as someone with a strong personality. Her relationship with her mother just like Shanaya and Azlan's relationships with their mothers was the highlight of these two episodes. It is always good to see supportive parents in dramas that have a relationship that is easier to warm up to. Even though Azlan comes across as spoiled, his mother is a good-hearted person who must have tried her best to raise a balanced individual yet that is not the case.
Uzma Hassan is playing the toxic bhabhi in the play, a character that seems to be a part of most Pakistani drama nowadays. Adnan Samad Khan is also playing a character entirely different from the one he played in Ehd-e-Wafa. I must say that Azka and her mother's relationship as well as Azka's personality was the best thing about this track. Azka's first meeting with Azlan was also an interesting part of the first episode and the way this second episode ended suggested that this track is going to play a major role in the story.
In tonight's episode, the way the writer showed what freedom meant for all these 3 leading characters was quite interesting. For Azlan it meant no strings attached, the freedom to move forward in his life by growing his business and being successful. For Azka it meant not being caged in and being around people who respected her. For Shanaya it meant being completely free of any kinds of societal pressures and using this sense of freedom to benefit others.
Final Remarks
Ishq e Laa is definitely off to an interesting start. These two episodes were written with utmost clarity and the director managed to make them visually appealing without compromising on the authenticity of the scenes. After watching these episodes, I was more interested in finding out how the story will move forward in the upcoming episodes. The characters and their stories are easy to relate to. Some of the supporting characters also have my attention since the actors playing the role performed so well. I absolutely love how gracefully Laila Wasti translates her characters on screen.
Did you watch these two episodes of Ishq e Laa? Share your thoughts about them.