Sound direction, well-thought-out dialogues and commendable performances- Ishq Parast could've easily been a successful prime time play but then again, it seems like all the channels have lost their senses in this regard and the most ridiculous plays are receiving prime time & weekend spots.
I praise the writer for penning some simple yet beautiful dialogues and Zohaib's character has been etched out impressively well. I was rooting for Hamza but after a change of heart, which doesn't happen very frequently to me, :P I am all for Zohaib and Dua :D
The characterization has been spot-on and as surprising as it is, even Zohaib's too-good-to-be-true nature makes some sense because I can totally understand how the death of his parents completely changed him as an individual. He dedicated his whole life to Arsala and in the process, he never pondered over what he wants from life and couldn't pay attention to his personal life, dreams & desires. Mein ek achay bhai ko janta hun magar Zohaib kaun hai ussay nahe janta. Ya phir mujhay waqt hi nahe mila. It's extremely pleasant to see that even though he is selfless & sacrificing, he is not a fool- he's a level headed person who knows exactly what sort of approach is required to make this relationship work. He decides to extend the hand of friendship to Dua, ek aisa dost jo aap ko kisi baat par judge nahe karega. I really liked the short and sweet conversations between Zohaib and Dua, even though the latter didn't say much. They don't know each other much but in some strange way, they can connect to each other. Zohaib wants Dua to get to know him and then make up her mind about him because that's the only way he can win Dua- mein insaanon ko dil say apnanay ka qail hoon.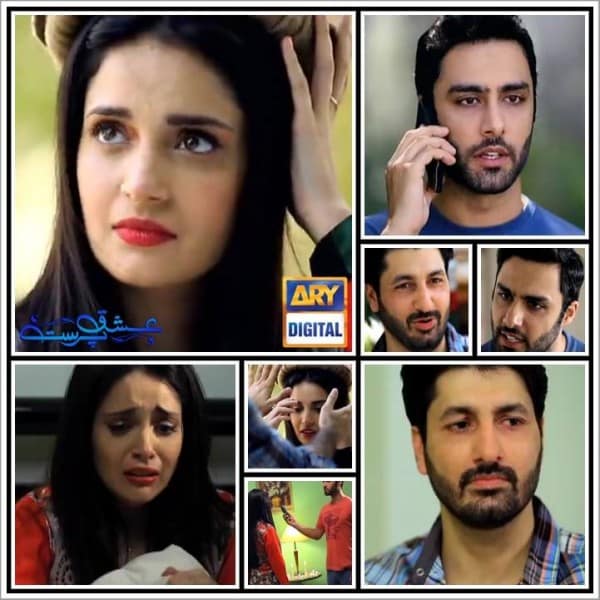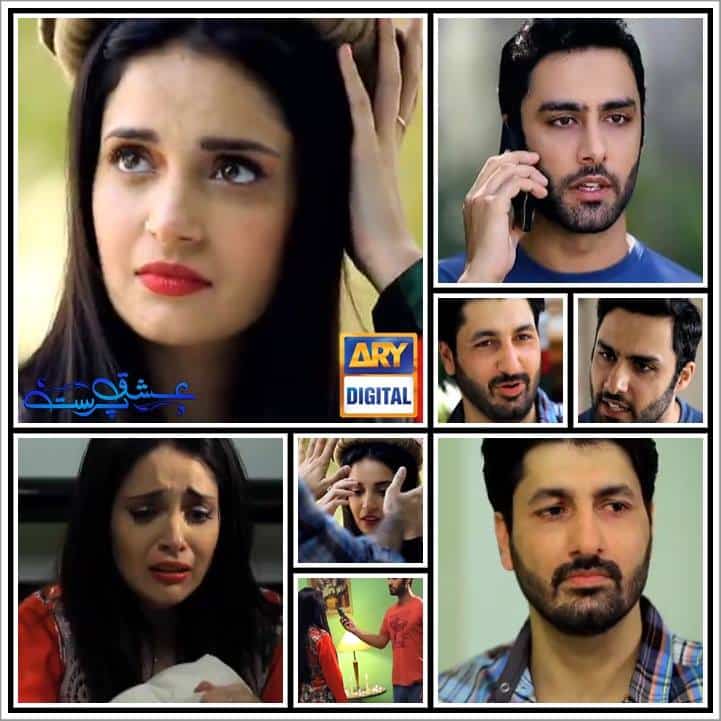 Hamza is so faarigh and I am beginning to worry how on earth does he take care of his expenses! He's like, constantly prowling around and his appearing-out-of-nowhere entries are still a mystery! Oh and by the way, any idea how does he have access to the keys to Dua's hotel room? Alright, now that he knows that Dua was forced into this marriage, he is on Mission: Dua ki tala'aq karwao! This guy may be jobless but seems like he's resourceful- he had the khulla papers ready within a day!
Hamza tells Dua the truth about her father's fake angina attack, okay here comes my turn to react- it was a, say, 15-sec call and Rida didn't even explain 'how' she came to know that Pasha Sahab was faking his bemaari. Dua put two and two together and realized that yes, her parents were lying to her all along. I mean, don't get me wrong, I really wanted Dua to know the truth but I think there could've been a much better way to reveal the truth.
After realizing how her father was lying to her all this time, Dua found the courage to hand over the khulla papers to Zohaib. I must say that the whole scene was done beautifully and Armeena and Jibran acted really well. It's evident that Dua is reluctant about this divorce thing and I think she is in a queer state of confusion because even though she loves Hamza, she has developed a liking for Zohaib. She knows how much of a gentleman Zohaib is and now that he has admitted it aloud that he has feelings for her, it's difficult for Dua to make up her mind about leaving Zohaib. I do feel that a few more scenes could've been added to show Dua's change of heart a little more clearly.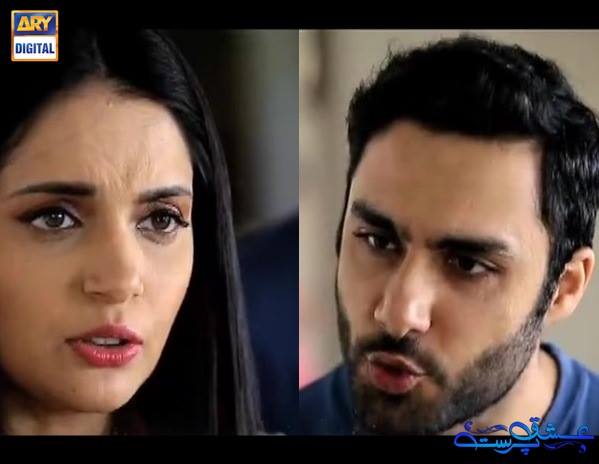 My heart cried out for Zohaib- he clearly is heartbroken but he knows only too well that Dua doesn't wholeheartedly want a divorce so that means there's a light at the end of our tunnel, right?
Haha, I actually thought that Muhabbat Khan (the driver)'s appearance was a one time thing but seems like he is a local marriage counselor with a PhD in love because he knows all about making relationships work LOL! He is over-chatty and all but the actor playing his role is effortless. Asal kamyaabi uss shakhs ko haasil karnay mein nahe balke uss ki muhabbat paanay mein hai! His dialogues are well-written & witty and I am so with him when he says, "Yeh aap sheher kay loag har baat mein logic dhoondta hai!"
I have talked a lot about Asad in my earlier reviews and I will mention him again because I really like his character. It's just that I feel our plays should show such level headed teenage guys more often. I liked how Asad proved to be a voice of reason and instead of fueling things up, he actually tried to convince Hamza to return so that things don't get worse for Dua.
So, what do you think of the latest installment? How do you want things to turn out for Zohaib and Dua?
Maryam Mehdi
P.S: I apologize for the late review, fellas! Thank you so much for reading the reviews :) This means a lot!