Wow, another week and another interesting episode. Since there's a dearth of plays that make sense to the viewers, it's an absolute joy watching & reviewing Ishq Parast.
Well, Zohaib refuses to sign the khulla papers and decides to take it upon himself to free Dua of this relationship because that's how Zohaib is- he loves Dua and genuinely cares for her and therefore, he doesn't want any of his actions to affect Dua's honour and reputation. However, I think many of us were not expecting Zohaib to take this decision just like that because considering how mature & levelheaded he is, he should've viewed the situation more practically. I think it would have been a little more realistic if he'd asked for some time to ponder over the whole situation or perhaps he could have asked Dua to give this marriage a chance because wasn't Zohaib the one who had pointed out that Dua looked reluctant while handing over those khulla papers so where did the glimmer of hope disappear all of a sudden? I hope it's not Muhabbat Khan's words of wisdom that compelled Zohaib to let Dua go because no one trusts a random driver to this level LOL :p.
Its funny how Hamza keeps tabs on Dua 24/7 but he was totally oblivious of the fact that Zohaib and Dua have left for Karachi! Needless to say, Hamza feels cheated and he simply doesn't believe in 'moving on'. He needs some serious counseling and trust me, I don't say that on a humorous note- I really do think that angry young men should consult good counselors so that they get an idea how to pour out their frustrations in a less destructive way.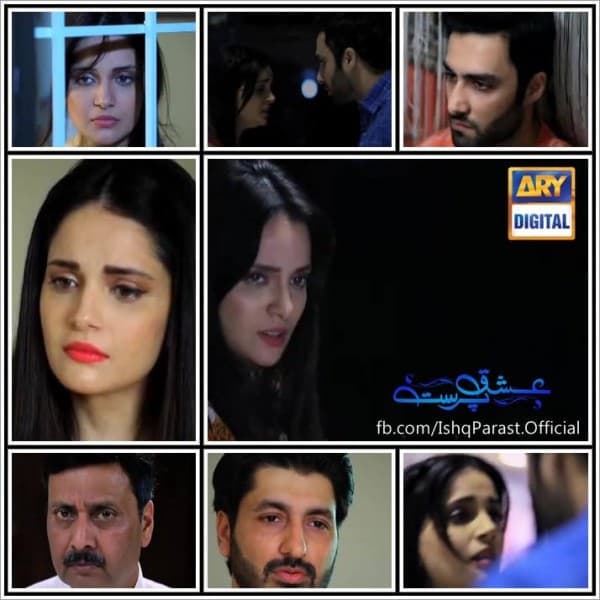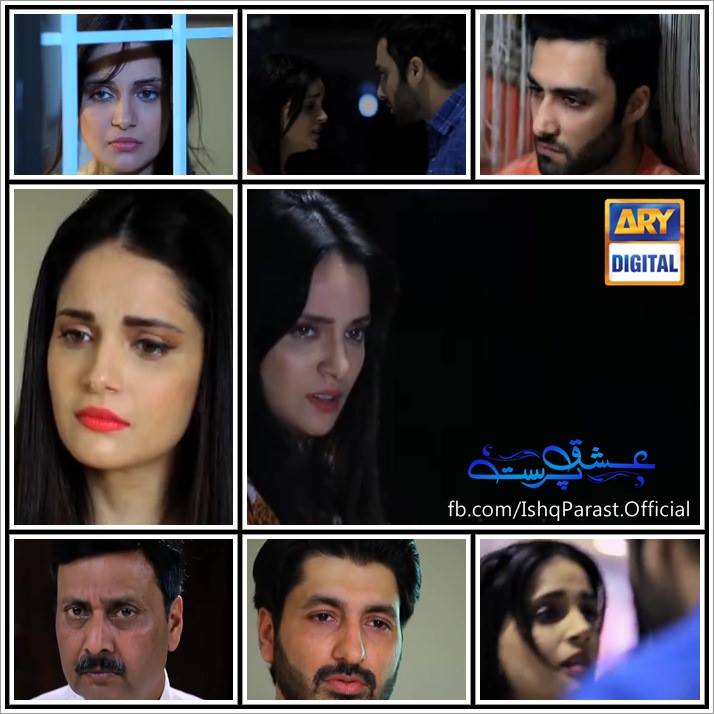 The shopping mall scene went to show the stark contrast between Hamza and Zohaib. Unlike Zohaib, Hamza's love for Dua is extremely selfish. He is a controlling and fervent lover who doesn't care about Dua's honour but Zohaib, on the other hand, won't think of doing anything that poses threat to Dua's reputation. Hamza's love or ishq has different shades while Zohaib's ishq has some entirely different shades to it and this is more of a proof that for a lifelong commitment like marriage, Hamza was never really a good choice. Dua's flashbacks hinted that she too realizes who's better for her and that scene was nicely done.
A different side of Arsala's character was explored today. Behind the bubbly & carefree facade, there lurks a sensitive & caring sister who genuinely wants her brother to lead a happy & successful life with his wife. Right when I thought she's about to throw a tantrum, I found her being considerate & thoughtful enough to sense that her brother's upset about something and I found it so cute the way she forgot all about her narazgi and was more concerned about making things work between her bhai & bhabi. Zohaib is the only person she's got and she is possessive of him too but isn't it refreshing that Arsala's character is a far cry from the usual overbearing nunds of our drama serials? I loved the way Arsala advised her bhai to spend more time with bhabi- I mean, all this time we have been watching plays that show conniving & scheming sisters in law. With a dream husband, sweet khala-saas and darling nund, Dua couldn't have asked for a better family!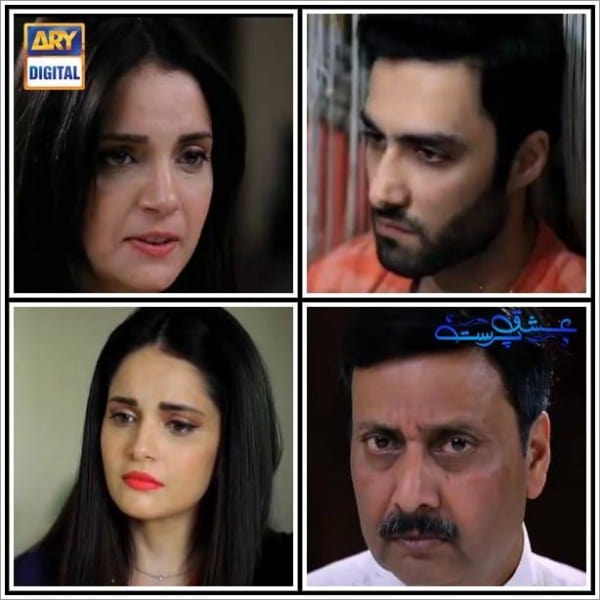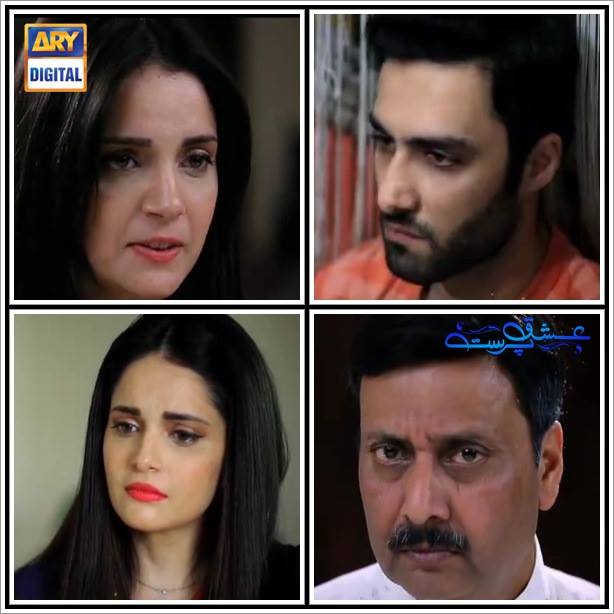 The confrontational scene between Dua and her father was spot on and I think for the first time in his life, Pasha Sahab had absolutely nothing to say. The decision Dua's parents took for her may be for her own good but then again, the way this marriage took place has only spoiled the bond Dua once shared with her parents.
As usual, the performances were commendable. Jibran, Ahmed Ali and Arij Fatyma have been phenomenal since the beginning. I have a lot of questions in my mind as to what will be the next step of Dua, Hamza and Zohaib. What are your thoughts on the latest episode of Ishq Parast? Share your thoughts with us :D.
Maryam Mehdi