That was so UNEXPECTED! Due to the presence of two lead actresses and the fact that Arham had a habit of getting involved in accidents, I was not expecting his death. But yes, the makers do have come with a major twist. Arham's death has caused an immense upset as now we know that Rushna will not eventually realize her materialism and marry him. Arham's obsessive nature was the major factor for his death but what actually triggered it was Rushna's extremely rude behaviour. Arham's family is an emotional turmoil naturally and cannot come to terms with his young departure from this world.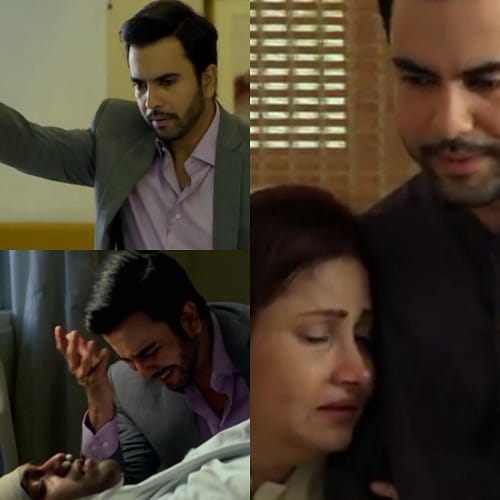 Mehrab though initially was caught up in devastation on losing his brother, he will now concentrate on getting revenge. When his phupho called Arham's death a murder, Mehrab was switched and he is now planning to get his revenge. He is also blaming Mirha for all of this though he knew that Mirha has no power whatsoever in Rushna's life.
Rushna is such a selfish person. The whole episode was filled with her family constantly blaming Mirha. Her mother and brother character shamed her repetitively. They kept insinuating that Mirha has run away with Mehrab and what Rushna did? She agreed with them in this episode. She knows how Mirha was wronged, she knows she has nothing to do with Arham and his family but still she has made her life hell for no reason at all. Again she called that poor guy Murad and bullied him though he had done nothing wrong. It was her own mother and brother who betrothed her to Murad and still, she called him and insulted him.
Mirha is obviously in an awkward position after Arham's death. Her attempts at cleaning Arham's room didn't make any sense though. You are neither the sister nor daughter nor wife of Mehrab, why are you directing cleaning ladies to do stuff and forcing phupho to face her when honestly, Mehrab is her culprit. She should cut her some slack after the tragedy she has faced rather than prancing in front of her like the owner of the house.
The next episode is definitely happening and I am most definitely looking forward to it. How many of you were shocked on Arham's death? Share in comments!