This whole episode focused on Rushna and Arham. Arham is truly in love with Rushna and as he has shown to be a stubborn boy from the very start, he cannot tolerate not getting her. Rushna was floating in her success space as according to her she had scored a man who was not only rich but very handsome too. She was picturing Mehrab as Arham all along and was over the moon because of her rishta. But Rushna is an extremely materialistic person. She cares about the money and how expensive a certain gift is that she is getting. She is same in the looks department too. All of this combined with the notion that she thought Arham has purposely sent Mehrab in his place to impress her didn't go well at all. She was the mirror image of her mother in behaviour towards Arham and his phupho.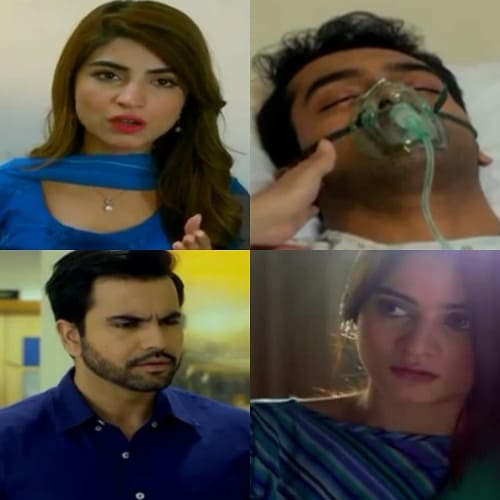 Arham is devastated by everything. He is behaving like a child as he still wants to marry Rushna after everything that went down. It has a lot to do with Mehrab too since Mehrab always gets Arham what he wishes for. He was already insecure about his looks and after Rushna bullied him on them, he could not take any further. Faizan Khawaja has been really good in this episode. All his whining and crying actually looked realistic. In the scene where he is crying in front of Mehrab looked very genuine.
Mirha is still supporting Rushna because according to her Arham deserved the lash out due to his deceit. Her chachi is still after her as she has no control over her own daughter. With her daughter inviting over people for rishta to leaving the house to go to her khala's without permission, Rushna is something she cannot control.
Mehrab is devastated because of his brother's condition. He will do everything he can to get him his Meena which obviously will go wrong for Mirha. And according to the preview he is going to kidnap Mirha.
What are your thoughts on this episode of Ishq Tamasha? Share in comments!