Opening Thoughts – Weak Episode:
Opening Thoughts – Weak Episode:
Ohkay so, this episode just did not work for me at all. I will start off by saying that it is perfectly alright if it worked for the rest of the viewers but for me, it just did not. It seems to have become a pattern of these ending episodes now where they end it with a cliffhanger & the rest of the episode is totally filled with filler & repetitive scenes. I get it, I totally do that Shakira has left a long-lasting impression on Sameer, so much so that he has imbibed her personality traits but to show a handful of scenes repeatedly, again & again & again & again & again is just not needed. It is like they are brain feeding the viewers now like see, this is what Shakira was like, this is what she used to say & this is how she used to look at Sameer.
It is unfortunate that the drama which has such a unique story is now being stretched because obviously, it became popular so now unnecessary repetitive scenes have been edited in to prolong the episodes. This episode did have some developments to its credit but because the episode in general was so poorly edited & had repetitive scenes, everything else that actually should've mattered lost its impact. I totally believe this drama could've ended in next 5 episodes but oh well, my wishful thinking!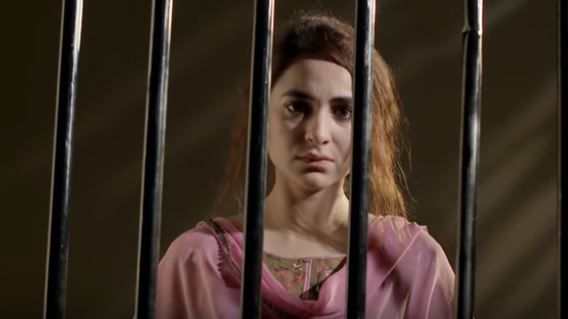 The Actual Developments:
Akbar was caught red-handed but not sure why he decided to do this now. Yes, it was a slow-poison but with Gauhar by his side, he should've waited for the right time & opportunity where Gauhar will get to share everything with Sameer & then Akbar will get to show him the real picture. Akbar took matters in his hands & ended up getting caught. Noora seems to be quite loyal to Sabeeha Begum, even though she herself seems to know a lot about her but then again, the baggage that Akbar carries is something that no one will be able to quite understand. I am actually wondering when will Sameer actually find out about Surraiya Begum & how long are we going to wait to see that happening. I so hope they are not saving that for the last.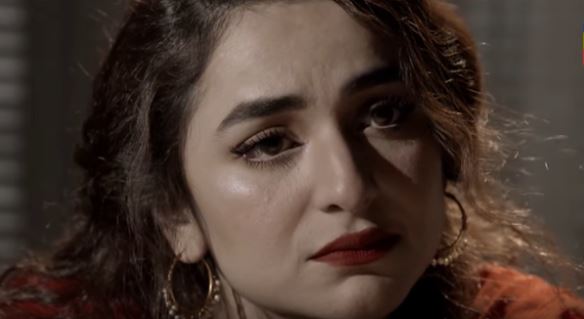 Kashif is upset & he is unable to deal with the news of Gauhar's marriage with Sameer. Kashif was never fine since the day he turned back but he seemed fine when he was the one who got engaged but ever since he has found out about Gauhar's engagement, he is having all sorts of thoughts. Kashif is guilt-stricken but he also thinks he can do something. Donia is showing her vulnerable side to Kashif day by day, may be because she herself has picked up the detail that she is the one who is into this relationship emotionally & mentally whereas Kashif is still stuck in the past. Donia also asked for Kashif's validation & when she didn't get one, she decided to validate herself by saying that she will make the promise that she wanted Kashif to make. For now, Donia thinks she has the energy & the capacity to make this relationship work but slowly she will realize that it is not easy when your partner is emotionally absent & has nothing to offer.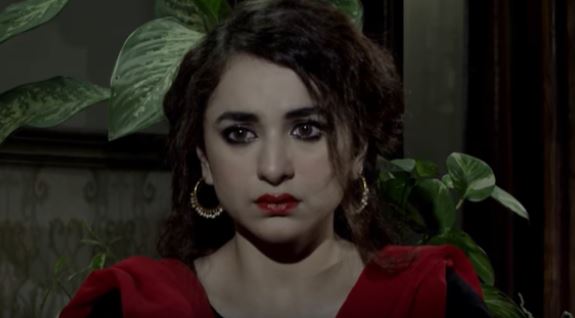 It was interesting to see how they have shown the lack of chemistry between these couples. They seem forced & this is exactly what the truth behind these engagements is, Kashif is compromising because of Donia & Gauhar is doing that because of Sameer. Sameer & Donia are the only ones who are happy in these relationships but still, they don't get the same kind of love & affection reciprocated by Gauhar & Kashif.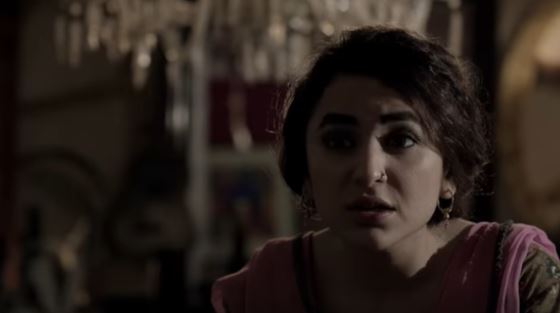 So, Sameer & Gauhar got married. Sameer was once again thinking about all of his complexes, he himself has misjudged Gauhar that she is getting married to him because of his wealth. Even though these things are shown to be coming from Shakira but in reality, these are Sameer's own feelings which he channels out from another personality of his – so in this, he is solely responsible for feeling this way. Sameer obviously will have a hard time accepting the fact that he has made Gauhar a part of his life, the life where he is already so mentally scattered. I am happy with the preview though, because finally now after repetitive scenarios & everything being in the shadows, Gauhar will get to face Sameer & Sameera's personalities, so the real deal will be shown, which I am interested to see now!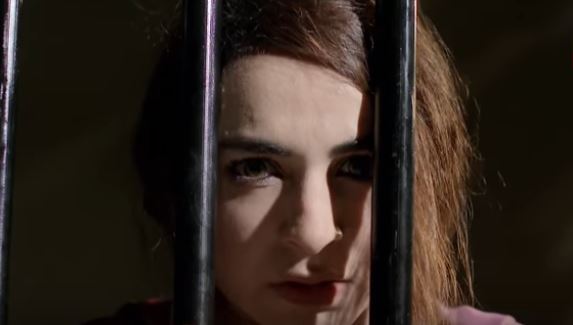 Oh yes, another good development was that Shakira did not molest or abuse Sameer in anyway, this is the reason why Sameer finds comfort in her thoughts. If she had done something horrendous of that sort, it would've scarred or scared Sameer for life but instead, he is actually in love with the woman who treated him with love. This is another reason why Sabeeha is getting engulfed in guilt day by day because she knows she is responsible for what happened with Shakira as she pushed her to that limit where she ended up taking her own life. Let's see if Sabeeha will ever admit & confess or we'll have to wait for season 2 to see that happening because this one seems to be dedicated to the repetitive flashbacks!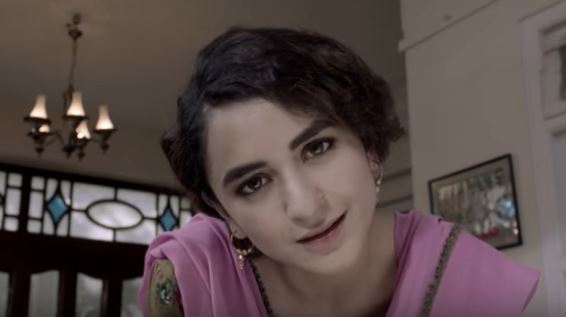 The Fillers:
The rest of the episode was filled with fillers like Bushra & Kamran's scenes, Jahangir's scene & all those flashbacks which showed Dargah & Shakira & Sameer's interactions – we get it. We have seen it all, so it's about time that they skip those scenes & just move the story forward. They have established the mysterious element of the story really well, so there's absolutely no point in showing those scenes again & again. The interaction of Sameer & Sameera where she is feeding it to him that Gauhar married him for wealth was the kind of scene which was perfect when it was shown before because it left an impact, so there's no point in using it again to highlight Sameer's fears. I think the drama-makers are underestimating & insulting the intelligence of the viewers by literally brain-feeding them with the repetitions because though new, the drama buffs are very much capable of grasping this concept & story!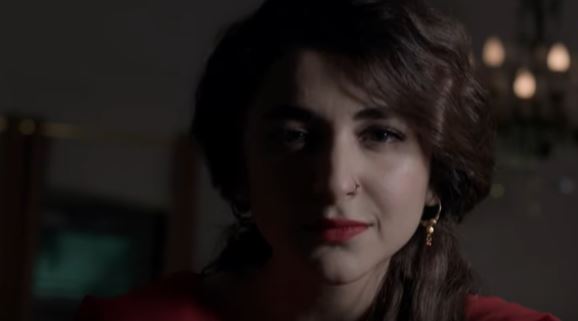 Closing Thoughts – Say No To Flashbacks:
This episode just did not work for me & it is sad that I had to look out for actual developments in the sea of flashbacks that flooded my TV screen. Also, another observation, why is everyone white-washed in this drama? As far as Yumna Zaidi is concerned, that kind of makeup goes well with the vibe of her character but everyone else like Zahid Ahmed, Jinaan Hussain, Khalid Malik, Zarnish Khan, Saad Azhar, other supporting characters & at times Sami Khan too, they all look white washed? No wonder why Sonya Hussyn stands out for her natural & realistic looking makeup which matches her skin tone. This episode for me was off-putting because of the loud background unnecessary added music & the flashbacks, which are obviously dragging the story & are slowing down the pace of the drama. The editing in particular was choppy & poor too, like the scene where Bushra asked Kamran for money, while I waited for his reply, they switched to Sabeeha & her guilt pangs. Please share your thoughts & if this episode worked for you, please don't hesitate in stating that either, it's perfectly fine.
Keep Supporting,
Cheers,
Zahra Mirza.
PS: Added all of Shakira's screenshots to let the drama-makers know that WE GET IT, just in case they think otherwise.