I was expecting this second episode of Ishqiya to be fast paced but it focused entirely on Siddiqui sahab's medical condition. Hania Aamir and Shabbir Jan's performances stood out in this particular episode. Ramsha Khan's character and performance reminds me of the role she played in Kesa Hei Naseeban. Feroze Khan too is giving Mir Haadi vibes, the shouting and the background is similar too. Having said that both these actors are doing justice to their respective characters. The excessive use of background score and the way some of the scenes were edited disrupted the flow of the story. The overall feel of this second episode was filmi, just like the first episode but tonight's episode was slightly less engaging than the first one.
Latest Developments
Tonight's episode of Ishqiya opened with Romi finding out that her father was fighting a disease which might be life threatening. This first scene pretty much laid down the foundations for what was coming ahead. Siddiqui sahab's relationship with his daughters was well established in the first episode and in this episode the viewers got to see a little more of the kind of love they share. Siddiqui sahab is an over-protective yet caring father and even with all the love there is a communication gap between the daughters and their father. They go out for dinners, enjoy their time together, Siddiqui sahab even does not have a problem apologizing when he feels he has done something wrong but there are certain boundaries, some principles, which do not allow Hamna to tell her father that she is in love. This situation is different from the one we usually see in such scenarios but at the same time it is slightly frustrating to watch Hamna's helplessness and unhappiness. Shabbir Jan has definitely done a great job bringing out the gentle and loving side of his character but you can't help blaming him for not having enough faith in his daughters to choose their life partners. He is convinced that he can make the best decisions for them and he does not want to be told otherwise.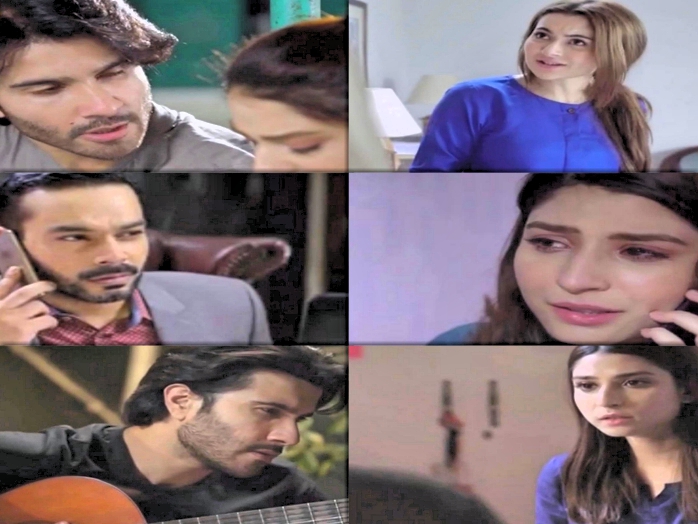 I must say that I felt for Hamna because she has a man in her life who could have given her all the happiness and love in the world but she has to get married to someone she does not even know! Romi on the other hand has no love interest therefore her life is perfect. She does not have to face the situation her sister is facing but at the same time it is difficult to understand why she cannot tell that Hamna is not happy about this proposal. Everything happened too quickly and the proposal was finalized before Hamna could muster up the courage to talk to Hamza. Every time she thought about picking up the phone and calling him, she was reminded of his possessiveness and that is when she stopped herself from sharing the details with Hamza. Tonight's episode covered almost two days and there were definitely some continuity issues as well. Siddiqui sahab's clothes changed by the time he got back from the office.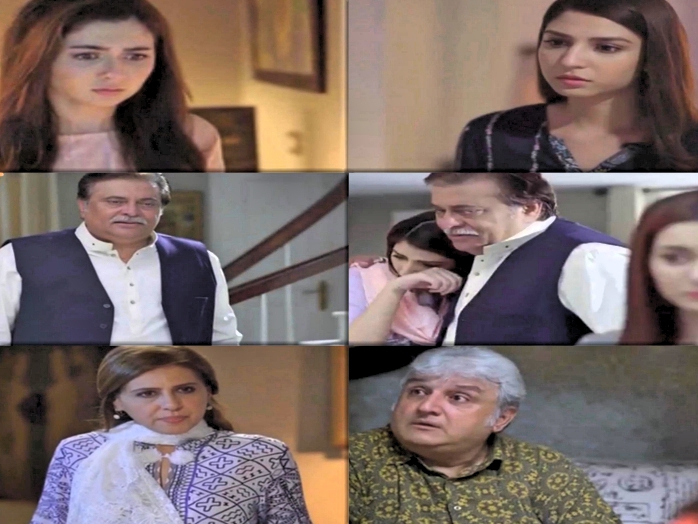 Hamza's scenes yet again showed his mad love, his ishq for Hamna. His father's scenes yet again revolved around his cool and calm nature. The father's scenes could easily have been chopped down since the story could then have moved forward to bring Azeem in the picture. Hamza's mother trying to marry him off to a girl he does not like has been-there-seen-that written all over it! Seemi Pasha has played so many such characters in the recent past. It is like watching her play the same character as the one she played in Mera Rab Waris all over again!
Final Remarks
After watching the first episode, I was hoping that the first few episodes would be fast paced but there was a lot of repetition in this episode. The story should have been taken forward with this second episode. The preview of the next episode showed Hamna and Azeem's meeting – it should have been shown in this episode, in my opinion. Also, looks like Hamza will soon find out the truth. Honestly speaking after watching Hamza's junooni ishq, I have a bad feeling that we might see Mir Hadi all over again, I really hope that I am wrong. Hoping to see situations which are not too extreme and definitely don't want to see excessive rona dhona in the upcoming episodes.
Did you watch tonight's episode of Ishqiya? Do share your thoughts about it.