The story finally moved forward with this episode and just like every other episode of Ishqiya , this one too had quite a few eye-rolling scenarios. There were also some developments which were likable. Roomi's strong personality is definitely one of the most likable aspects of this drama but unfortunately she will be married to Hamza and that is when things will start going downhill. The writer has continuously used Siddiqui sahab's medical condition as a majboori yet the viewers don't know even now what is wrong with him. The introduction to the characters was given a little too quickly which is why some of these characters keep you guessing. The excessive use of background score and not enough situations to establish the relationship between some of the characters has been another negative aspect of the play so far. The viewers do not really know Hamna that well therefore it is difficult to relate to her family being 'cool' with her being a zinda lash!
Latest Developments
Tonight's episode of Ishqiya opened with Hamza's friend telling Hamna that she was responsible for the condition he was in. The first few scenes covered how desperately Hamza's parents wanted him to be well. By showing all these scenes and this particular situation, the writer is building the foundation for the upcoming events. Few days back, Hamza's mother was bent on marrying him off to Alishba but now she will be more flexible. Her dialogues suggested that she regretted her decision and will now do whatever it takes to please her son. That would make it easy for Hamza to convince his mother to accept Roomi as her daughter in law. Although, Roomi is supposed to be madly in love with Hamza but it is extremely difficult to relate to this 'ishq'. Although her majbooris made sense but even then this track has not been handled properly. Hamza and Hamnah should have been given more screen time. The only aspect of their relationship which has been given a lot of screen time is Hamza's madness. The way Hamna made her way to Hamza's room in the hospital was definitely not relatable or realistic. Someone in a critical condition like that of Hamza is never left alone, unsupervised!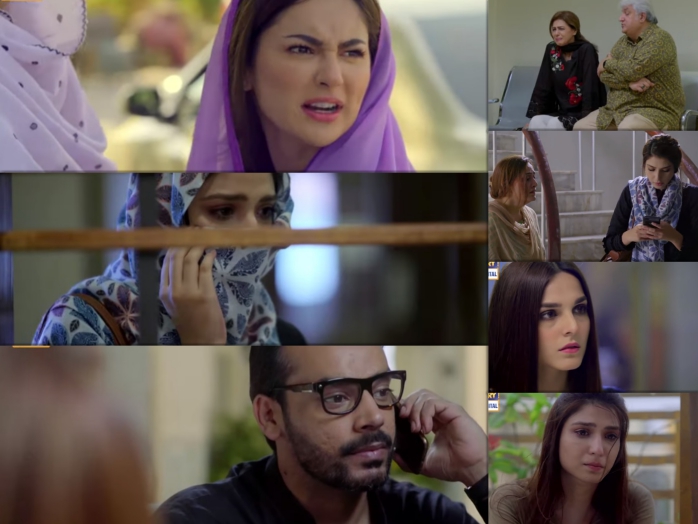 Azeem finally was shown wondering whether Hamna was interested in him or not – better late than never! The conversation he had with his mother also revealed a little bit more about his character. His dialogues suggested that he was not a flexible person and he expected a lot from his wife. Since Hamna is used to 'pleasing' her father, pleasing the husband should come naturally to her! Azeem's dialogues in the hospital when he was trying to console Hamna were also disturbing. So far, Hamna is just lost and is least bothered about her relationship with Azeem. Roomi definitely is the sensible one not only because her situation is different from Hamna's but also because so far she is not a bechari in any way. Had Roomi been in a similar situation, she would have taken wiser decisions.
The men in this play are turning out to be a big disappointment. Azeem clearly is another one of those men who expect the woman to compromise. Even though Hamna and Roomi's father overall is a sweet and gentle person but some of the expectations he has from his daughters make him a really typical character. This was a good opportunity for the writer to highlight the importance of a girl's consent in marriage but the story seems to be going in a different direction. Hopefully, the wiser viewers can see just how unfair Siddiqui sahab has been to his daughter.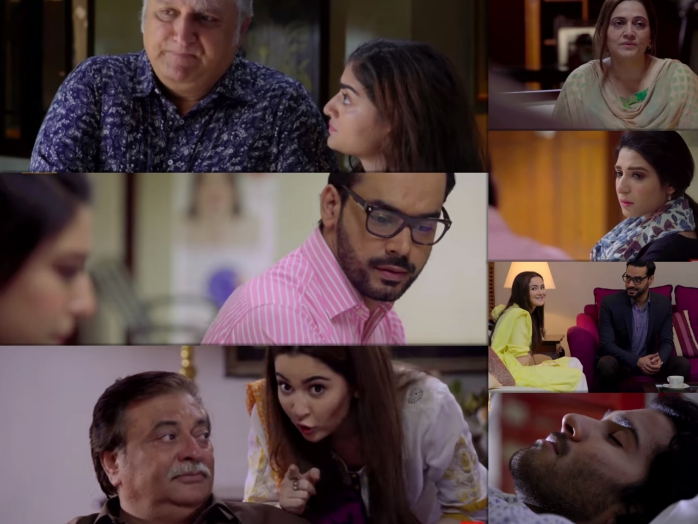 Final Remarks
So far, the best thing about Ishqiya are the performances. Even though Hamna's character is quite annoying and Hamza's character doesn't have anything new to offer but both the actors have been performing well. Hania Aamir is convincing as the confident and bubbly Roomi. Even though Roomi's complete disregard of her sister's 'condition' makes absolutely no sense. Similarly, Siddiqui sahab's character is rather confusing but Shabbir Jan makes it worthwhile. The preview of the next episode showed Hamza recovering and executing his revenge plan! Not exactly looking forward to what is coming ahead but curious to see how Roomi deals with the entire situation. I can already see Hamza's mother as the typical saas and Alishba as the woman trying endlessly to create even more misunderstandings!
Did you watch tonight's episode of Ishqiya? Do share your thoughts about it.