According to the latest news Islamabad High Court Judge Justice Shaukat Aziz Sidiqui forbid ARY host Mubashar Lucman from hosting his show & even from participating as a guest on any other show on any channel.
The Shuhda Foundation of Pakistan submitted a petition against Mubashar Lucman because he crossed all limits of ethics, morality & respect for national institutions. The Judge ruled that until the case is decided Mubashar Lucman is not allowed to work for or share his views on any channel. If any channel hires him or invites him as a guest, they will be punished according to the Law.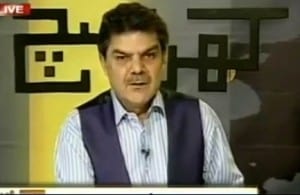 Mubashar Lucman said things against the Judiciary & Judges in his show Khara Such. When PEMRA was asked to put an end to such shows, they didn't take action therefore the petition was filed in court.