Every year, the Pakistani drama industry produces a lot of dramas. Where some dramas are made purely for the sake of entertainment, there are also a few which are created in order to spread awareness among the masses. The makers of such dramas usually take pride in the fact that they have not only understood their responsibility but have also played their part in putting the tool of media to good use. As much as this approach is appreciated, it becomes unfortunate that the Pakistani drama producers and makers can not break free from the race of ratings and competition.
There have been a lot of instances where the viewers are given false hopes by promoting dramas to be dealing with a certain social issue but when the story progresses, viewers are left feeling disappointed because it is written in the most typical fashion with all those twists and turns which not only veer away from the subject but also do not really do justice to it. A lot of times, many dramas in the past also promised to be shedding light on social issues in all its entirety but that didn't turn out to be the case.
This year, Pakistani drama viewers also came across a few such projects which did promise to create awareness about a certain social issue but ended up being a bit too commercial or poorly executed. It is because of this reason, such kinds of dramas fail to garner a lot of viewership because the execution errors along with derailed storylines fail to keep the interest of the viewers alive. Some dramas this year did become popular but as the story progressed, it forced the viewers to speak about the wrong approach of the drama makers. However, Pakistani drama viewers did get lucky at times, because they also got to witness very few dramas which actually did justice to the social issue picked up by the drama makers because they approached the subject with clarity and vision.
Here is the list of social issue-based dramas seen in 2020:
Dar Khuda Se
Writer: Sarwat Nazeer
Director: Anjum Shehzad
Producer: 7th Sky Entertainment
Channel: Geo Entertainment
Cast: Imran Abbas, Sana Javed, Kiran Haq, Saleem Mairaj, Maryam Mirza, and others.
Drama serial Dar Khuda Se revolved around the subject of workplace harassment that young girls and employees of big companies have to face on a daily basis. Dar Khuda Se had all the potential to be a very strong drama because initially it garnered a lot of viewership and also had a somewhat different storyline but unfortunately, people failed to keep up with it because the drama was never-ending. Dar Khuda Se had a total of 42 episodes, which made the pace of the drama a bit too slow and tested the patience of the viewers along the way. The story revolved around Afreen (Sana Javed) who was harassed by her boss Shahvaiz, a character played by Imran Abbas. After a long time, Imran Abbas played a negative character. Although all the actors did the best they could, this drama had a very typical setting which took away the focus from the workplace harassment, and then a major chunk of the story was dedicated to the helpless parents of Afreen who were just disappointed at most of their children and the paths they chose for themselves.
Eventually, the story of Dar Khuda Se became about Tamkeen, a divorcee who just dreamt of living big. She marries Shahvaiz and is put through abuse on a daily basis. In the end, Shahvaiz meets a typical end and Afreen finds a way out out of her miseries too. If the drama makers had dealt with this subject properly and had subtracted the number of episodes, Dar Khuda Se would have been one of the best dramas witnessed by the viewers. It was unfortunate that despite having a strong theme and idea in mind, the writer ended up adding a bit too many tracks, and then the director gave preference to the supporting tracks a lot more which took away from the actual subject of the drama.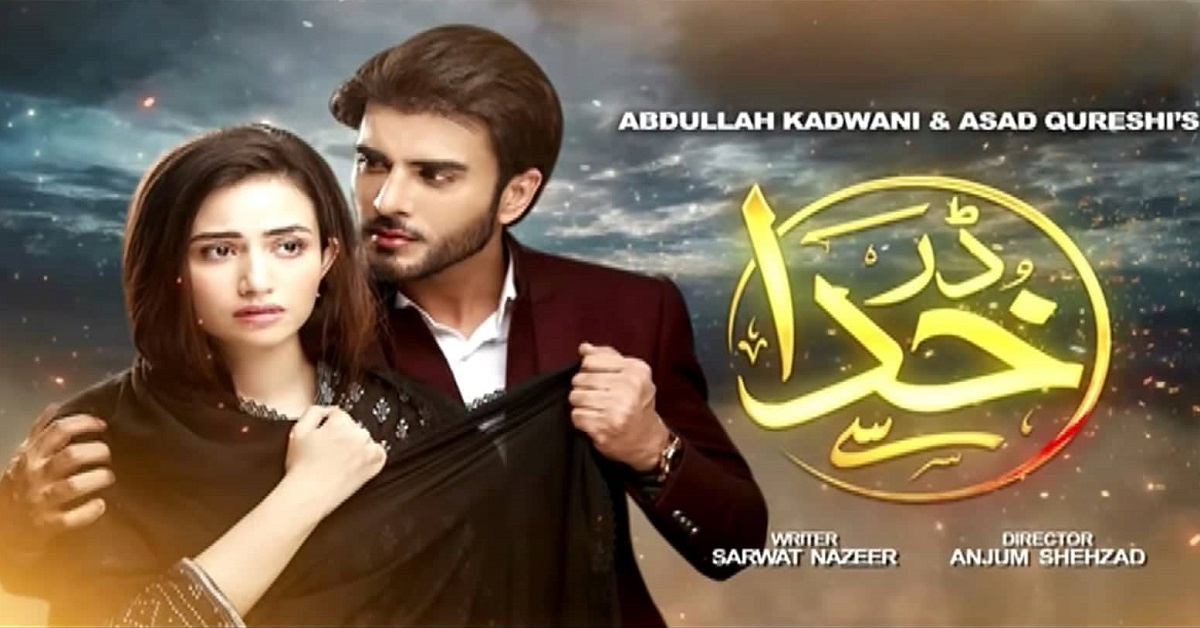 Damsa
Writer: Asma Nabeel
Director: Najaf Bilgirami
Producer: Showcase Productions
Channel: ARY Digital
Cast: Nadia Jamil, Shahood Alvi, Moomal Sheikh, Emaan Khan, and others.
Drama serial Damsa was another social issue-based serial that Pakistani drama viewers came across. The story of Damsa was based on the theme of child abduction, trafficking, and begging. The drama raised some very important points and was skillfully written, shedding light on some of the very sensitive subjects which are not explored on the TV screens. However, Damsa failed to do well in terms of viewership and popularity because it was not easily available to be viewed on YouTube and also because the theme of the drama was so grim and serious that it made it hard for the people to follow it.
Nadia Jamil's association with this project also gave it a lot of hype. There is however no denying the fact that Damsa was well written and showed how strong-willed a mother can be when she puts her mind to anything related to her children. The character of Areeja, played by Nadia Jamil took the central stage and showcased the struggles and obstacles a mother has to face in order to rescue her child. The drama serial Damsa did have a positive ending which compensated a great deal for the pain and suffering that was shown throughout the drama. It won't be wrong to say that drama serial Damsa was the only social issue-based drama this year that actually stayed true to the promise made to the audience and it delivered.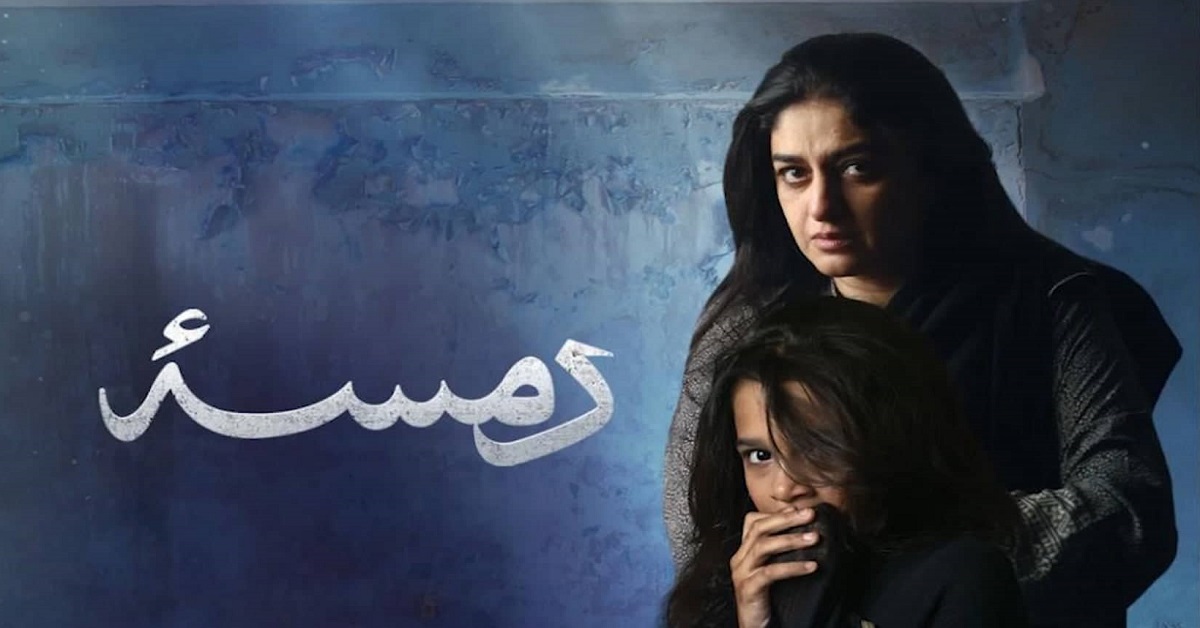 Ghalati
Writer: Asma Sayani
Director: Saba Hameed
Producer: Six Sigma Plus
Channel: ARY Digital
Cast: Hira Mani, Affan Waheed, Saba Hameed, Sana Askari, Anoushay Ashraf, Faris Shafi, Meherbano, and others.
Ghalati was another brilliant social-issue based drama this year that did well, not only in terms of viewership but also in terms of conveying the message as well as staying true to the essence of the story. Drama serial Ghalati was about the newly wedded couple of Zaira and Saad, where Zaira has an upper hand and when her father suffers from financial losses in the business, he is unable to bear the financial responsibility and burden of Saad's family. That's what makes their relationship rocky because Saad's mother fails to let her son settle peacefully with Zaira. This drama serial sensitively dealt with the issue related to divorce, especially when it is given at different intervals. Saad refuses to admit that he has divorced Zaira twice, which makes Zaira a culprit.
In this drama, the character of Shanzay was one of the best seen this year. Shanzay, played by Meherbano was all about honesty and saying things for what they are. Shanzay ends up helping Zaira come out of the messy situation and in the end, Zaira takes charge of her life by putting her harrowing past behind her. Drama serial Ghalati was in a true sense based on empowering women and showing them the brighter side of life that divorce does not mean an end, it definitely can be a stepping stone for something bigger and better. This drama was directed by Saba Hameed and she executed it with a vision and a perfect approach, this is why Ghalati didn't drag and ended at the right time.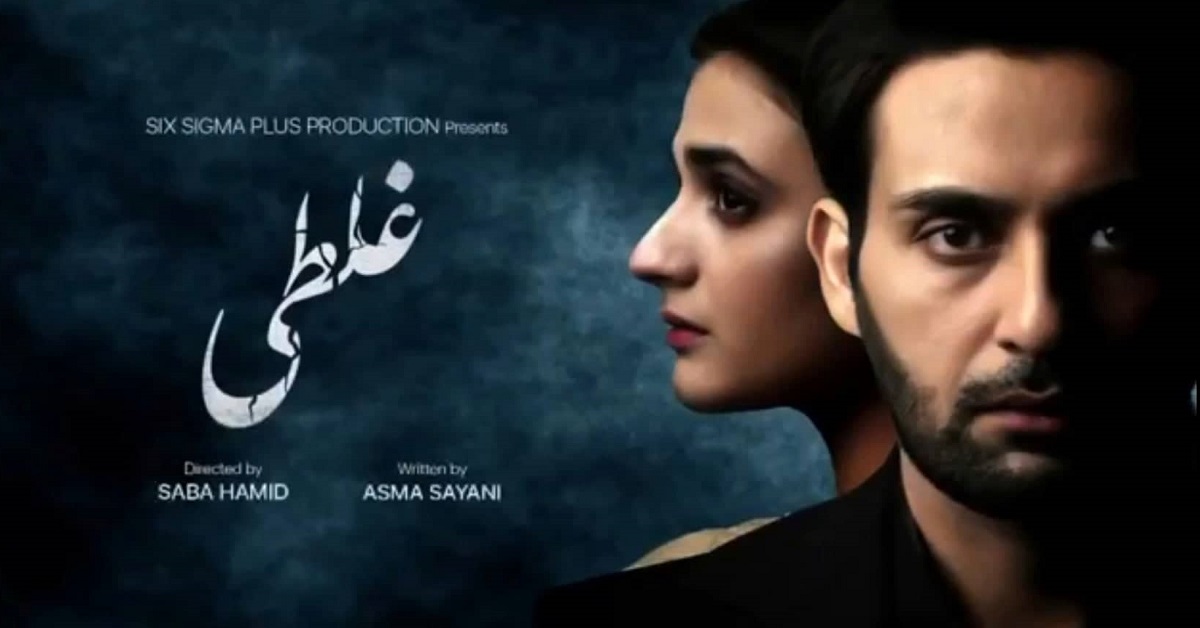 Ruswai
Writer: Naila Ansari
Director: Rubina Ashraf
Producer: Six Sigma Plus
Channel: ARY Digital
Main Cast: Sana Javed, Mikaal Zulfiqar, Seemi Raheel, Syed Mohmmad Ahmed, Irsa Ghazal, Usman Peerzada, Osama Tahir, Minna Tariq.
Most of the issue-based dramas in 2020 did not get a lot of attention. Ruswai was perhaps the only such drama that was watched by many and it was the center of discussions as well. Ruswai was the story of a rape survivor. Through this track, the writer highlighted the plight of the victims and tried to show how even the closest family members can have the most unrealistic expectations from the victims. This was perhaps the only drama that also focused a great deal on the internal struggle of the victim. Sana Javed played the main role in the drama. Her character was etched-out in such a way that it gave people so much to ponder upon. The only issue which most people had with Ruswai was that the side tracks at one point started getting more attention than the central story. The writer then clarified that the drama was also written with the intent of pointing out the problems that occur due to the tradition of watta-satta in society.
The biggest strength of Ruswai was its characters and the fact that it had a strong female protagonist who fought for herself right till the end. Even the supporting characters such as the ones played by Osama Tahir and Minna Tariq also got a great deal of attention and love from the public. There was also a big controversy surrounding the drama. In an interview, certain remarks made by the lead actress Sana Javed implied that Rubina Ashraf, the director of the play, chose to give more screen time to her daughter Minna Tariq. Rubina Ashraf said that these were false accusations since the writer had already penned down the script and she couldn't possibly give her daughter more screen time. While Sana's performance and character in Ruswai were superb, this statement made by her gave the drama the kind of attention that was not needed. Ruswai was however the only issue-based drama this year that made it to our best dramas list of 2020 for raising vital issues and for the most part, it did so with precision.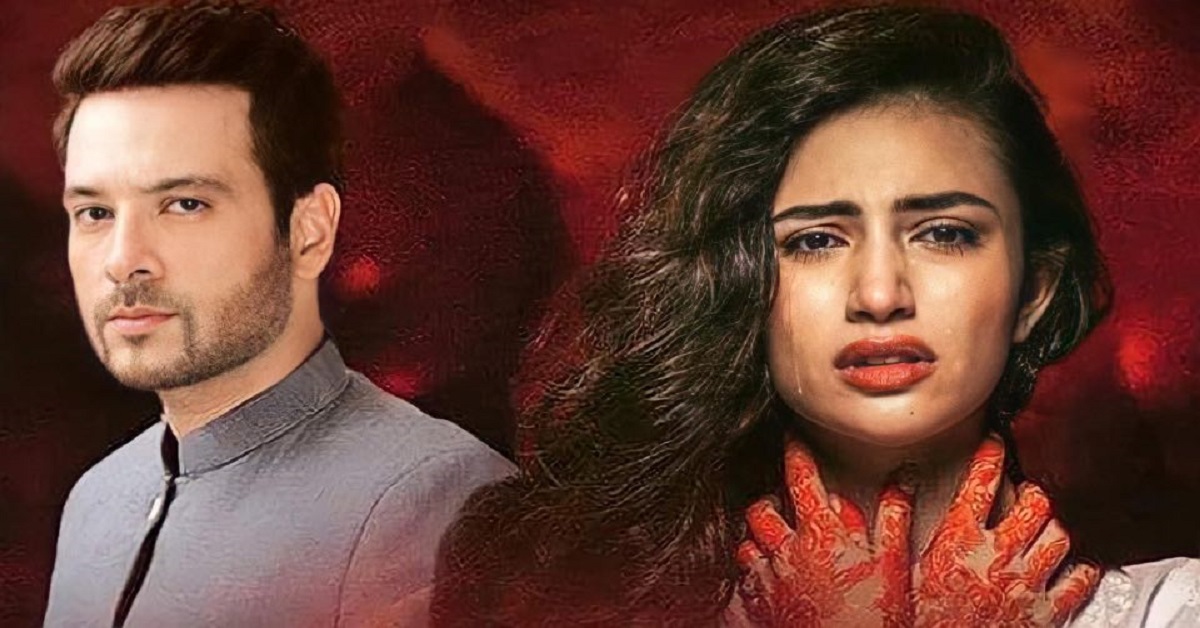 Bikhray Moti
Writer: Edison Idrees Masih
Director: Shahid Shafaat
Producer: Six Sigma Plus & Next Level Entertainment
Channel: ARY Digital
Main Cast: Yasir Nawaz, Neelam Muneer, Wahaj Ali, Nausheen Shah, Samina Ahmed, Waseem Abbas, Rashid Farooqui, Mukhtar Shehzad, Fareeda Shabir, Tasneem Ansari, Damisha Wali, Anas Yaseen, Hazik Wali.
There are only a handful of Pakistani dramas that have dealt with issues concerning children. It was promising watching such a drama this year especially because it was backed by two of the biggest production houses in the country. This basically goes to show that Pakistani producers are finally investing in such dramas. Bikhray Moti focused on many different aspects of child abuse which included showing how children are affected by the environment in their house to highlighting the evil of child marriages and child labor. Apart from that, it also showed the role of a father in the family and how it impacts the children whether they are young or grown-up daughters who have to put up with abuse. It can be safely stated that the makers of this drama had all the best intentions and we truly appreciate that since this drama was a step in the right direction. However, the fact is that the script lacked the kind of appeal which was needed to make the viewers tune into and look forward to the drama. That is why even though this drama raised so many important issues, Bikhray Moti never made waves.
The characters in the drama were etched-out poorly and the pace of the drama was too slow at first. The strongest character in the drama Aiza took the longest time to come into its own. The dialogues and situations were not as impactful, especially in the first half. The writer Edison Idrees has the tendency of sticking to the basic theme and delivering what is asked of him without adding that extra something that makes a drama entertaining or attention-grabbing. When people tune into such dramas, they do not just want information, they also need the kind of momentum and characters which will make such stories more engaging. Even a documentary needs such substance to keep the viewers hooked to them. We hope that the next time these production houses decided to make more issue-based dramas they ask someone like Bee Gul, Faiza Iftikhar, or Amna Mufti to pen down the script.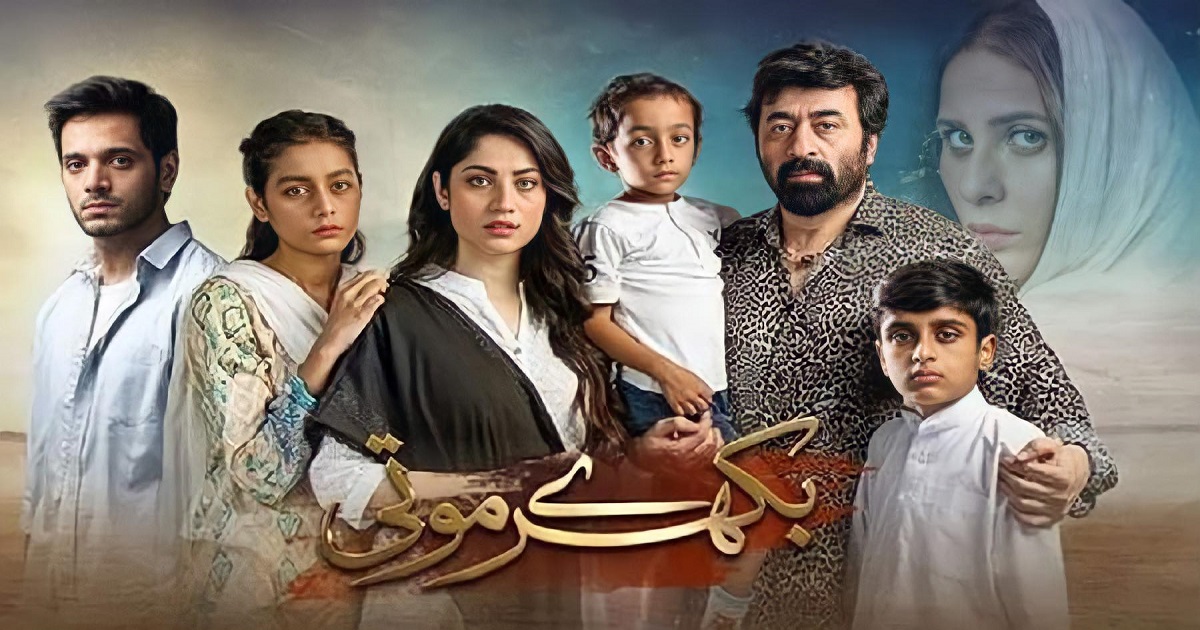 Saraab
Writer: Edison Idrees Masih
Director: Mohsin Talat
Producer: Moomal Entertainment & MD Productions
Channel: HUM
Main Cast: Sami Khan, Sonya Hussain, Aurangzeb Laghari, Farida Shabbir, Ghana Ali, Nazish Jehangir, Sajid Shah.
Saraab was another Pakistani drama of 2020 that was promoted as an issue-based drama. There are few Pakistani dramas that have attempted to address mental health issues and Saraab was one of them. Saraab's main purpose was to make people understand Schizophrenia. The story centered on a young Schizophrenic female who is widely misunderstood by her family. This was definitely a risky topic to counter in a drama and as far as the signs and symptoms of the disease were concerned, the writer managed to tick all the boxes. Sonya Hussyn's remarkable performance also grabbed the attention of the viewers. This was however another drama written by Edison Idrees that lacked clarity. The family politics was done-to-death and clichéd to the core which was another disappointment. Why add sibling rivalry and family politics in a drama which promises to be different?
Not only this, the characters and the situations at times were so boring that it was difficult sitting through the drama. Some of the scenes were stretched and were repetitive as well which affected the entertainment value of Saraab. Even though Saraab had a star cast but it lacked the kind of content which could have given the viewers a reason to tune into it every week. Also, Sonya Hussyn's statement about Autism being a symptom of Schizophrenia basically showed that the actress had not really done her homework right! Even then she did what was expected from her with precision but it definitely impacted the seriousness with which the viewers watched the drama. At the end of the day, Saraab did not have a must-watch factor and was mostly the kind of drama you don't even want to tune into.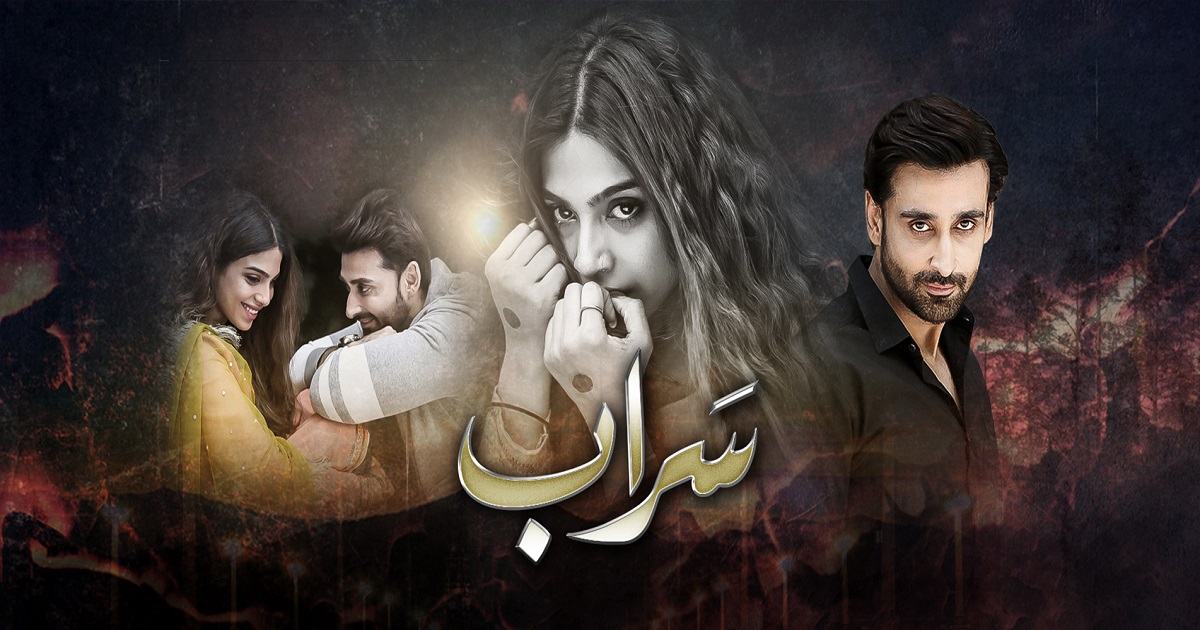 Most of these dramas were made with the best of intentions but they lacked the kind of grip which was much-needed to make these dramas a success. Some of them fit the bill, others completely failed. We would like to request the producers to ensure that the issue-based dramas are just as well written as some of the other dramas which are produced by these big production houses. We feel that the Pakistani entertainment industry has many gifted writers who can highlight these issues in a better manner. What do you think? Share your views.
Fatima Awan & Zahra Mirza.