I remember watching 'We're Family' while I was doing household chores & that movie seemed boring & never-ending. The reason for why I am talking about the Bollywood movie here is that a story which was told in 2 hours had a capability of looking dull & dragged, so just imagine how puuuurfect would've been the idea of stretching it till 18+ episodes.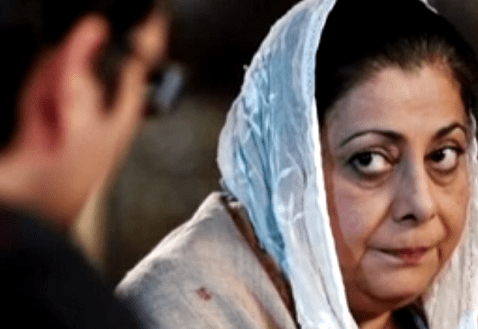 I am really not understanding the point of not ending this drama at a izzat-able note. To be honest, I was expecting that this would be the last episode but the moment I saw a numbering to it in the beginning, it just ruined my whole mood. Practically & honestly, they are left with nothing, absolutely nothing to show but they are just now torturing us to tell us how attentively they've copied the story of Step Mom & We're Family. They're punishing us for the sin we haven't committed. They're bothering us so that we can't sleep peacefully at night just because we all, in a manhoos-ghari thought of giving this play a go.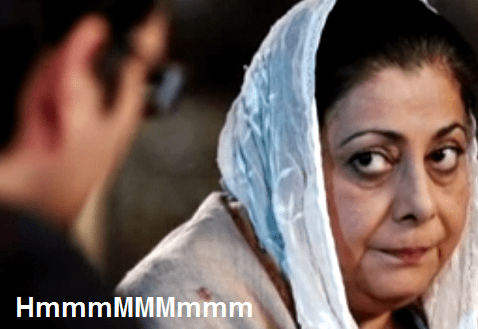 I mean, to be honest, I never thought any such dialogue would seem to be a riddle to me in this plain & dull drama, but Khala Masooma has proved me wrong. Honestly, I confess & I surrender that I never understand what she says, why she says it & what does she mean? For once, she is trying to make Dua understand that she's a soteli ma to Jazib's kids, then she is reminding her of her duties, then she is trying to make Dua realize that she will always be like an external entity to this family & then she is telling Jazib to understand Zara's perspective? My only question is, what is Khala Masooma doing in this drama apart from pulling off this hawas-bakhta expression on her face? & why is she so important?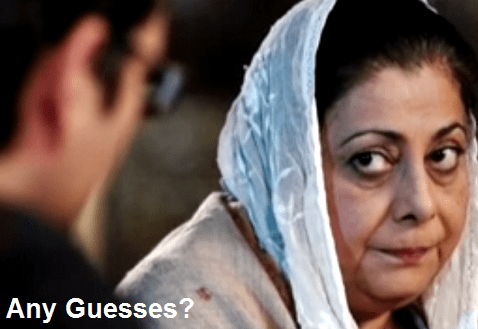 Zara has accepted Dua ages ago & sorry to say even now I am waiting for her to leave this family & world alone. She is actually losing all the sympathy votes, which she might've earned, one by one. Zara has accepted Dua & as a gesture, she gifted her a suit, added her in a family photo, so what's left to be settled?
On Khala Masooma's not so Masoom ghuzarish, Jazib thought he'd shower the unnecessary love on Zara & now when that's settled, can someone ask Khala Masooma why's she hell-bent on making her daughter's life miserable? Dua seems pretty happy & settled in her life, but seems like Khala Masooma has got nothing better to do, so she is just passing her time with the constant nagging reminders of an unseen complexity of Dua & Jazib's relation. Dua has proven herself to be a very wise & mature young girl & she definitely doesn't take it after her mother because Khala Masooma is….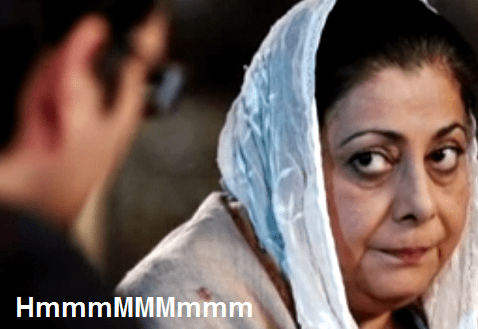 In the next episode's preview, Zara demands spending time with Dua? Hasn't she done that already? She has been with her ever since she moved to Jazib's place, so what was she doing all this while? Hasn't Zara spent enough time with Dua at home already that now she feels spending a time in a restaurant will solve all the non-existent mysteries of her life? Please, I request Hum TV to cut this drama, chop out the scenes, edit the ending & end this drama ASAP or else I'll pray that Khala Masooma haunts you all in your dreams.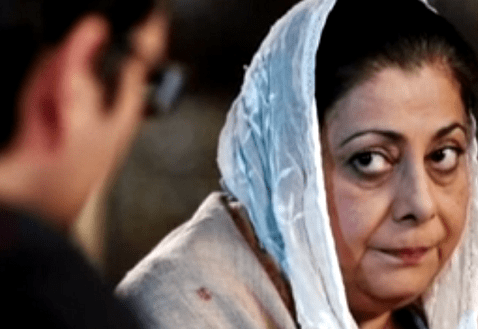 Keep Supporting,
Cheers,
Zahra Mirza.