Jada Pinkett Smith expressed her love for legendary Abida Parveen. She posted on her Instagram handle and called Abida Parveen her favourite vocalist of Sufi music.
Jada has again praised Abida Parveen for her exceptional singing skills. She called Abida as her 'spiritual mother' as she attended her concert.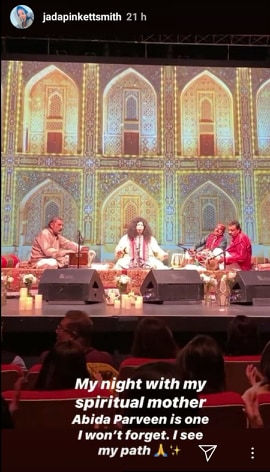 She was completely in love with Abida Parveen and posted her pictures from a concert with Abida Parveen.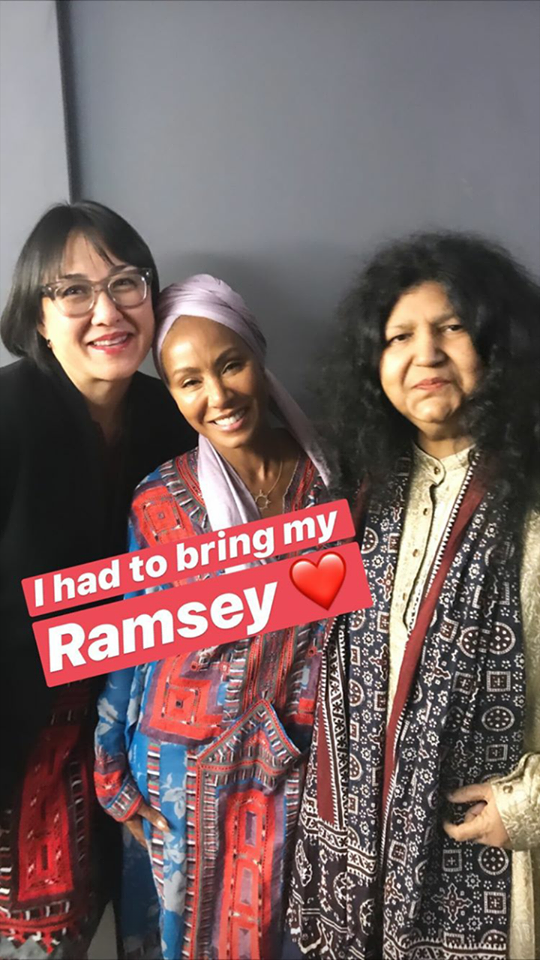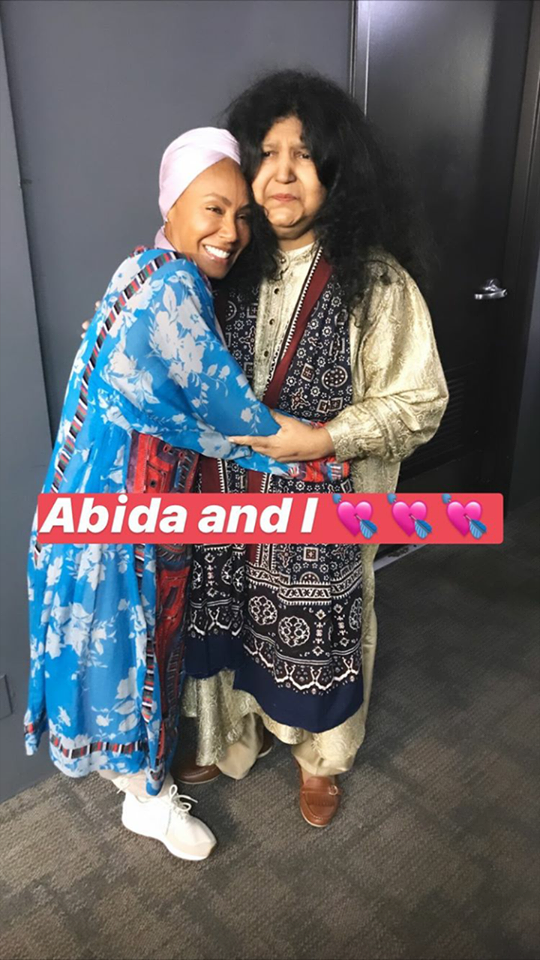 From the concert, a beautiful moment was captured between Abida Parveen & Jada Pinkett Smith. Abida Parveen said, she is highly thankful to Jada Pinkett Smith on accepting the invitation to visit her in San Francisco. Her presence made the event much more memorable.
Here's the video in which Abida Parveen is praising Jada Pinkett Smith.
Abida Parveen & Jada Pinkett Smith!

What a truly beautiful moment captured between Abida Parveen & Jada Pinkett Smith! #AbidaParveen is highly thankful to #JadaPinkettSmith on accepting the invitation to visit her in #SanFrancisco! Her presence made the event much more memorable

Gepostet von Abida Parveen am Sonntag, 13. Oktober 2019