Jannat Mirza is a popular Pakistani Tik Tok star. She is one of the most adored and followed TikTok stars in Pakistan with 18 million TikTok followers. She is the first Pakistani TikTok star to reach such a big following. She has attained this success in a short period of time because of her terrific content.
Jannat Mirza's sister Alishbah Anjum is also another TikTok star with a significant fan following. She has achieved 14.4 million followers on TikTok . Both the sister keep their fans updated about their routine. Their sister Sehar Mirza is also a TikTok star now, she joined the Tiktok trend later.
Last year, Jannat's sister Sehar got engaged but the engagement was soon called off. Sehar also deleted the pictures from her account.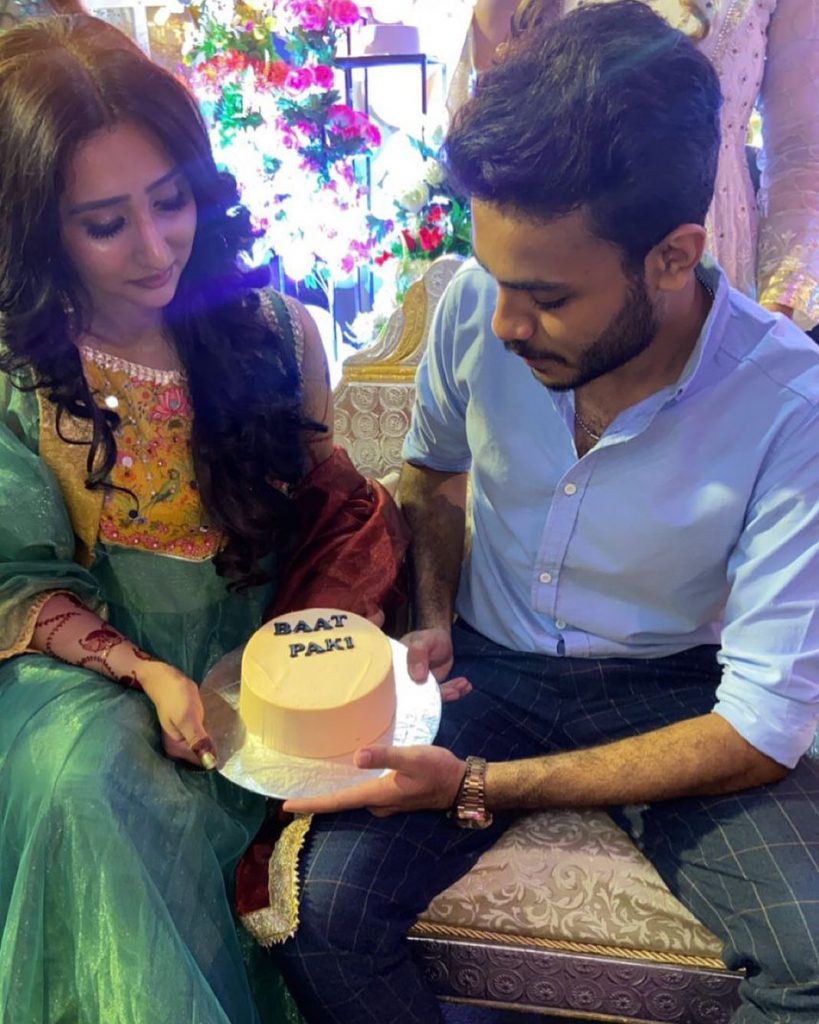 Now, Sehar has once again gotten engaged with Sheran Khan in a beautiful family event in Faislabad. Sehar was dolled up in a beautiful bridal outfit and she was looking stunningly beautiful. Jannat Mirza & Alishba Anjum were also spotted in the engagement ceremony. Here are pictures.