Jannat Se Aagay has been on air for 20 weeks now and with every passing week it gets more interesting. While the pace of the drama was relatively slow now with each episode the drama is picking up both pace and momentum. The unpredictable, meaningful, and engaging storyline continues to be the main attraction. The fact that Jannat Se Aagay airs twice a week also adds to its entertainment value. Jannat and Tabbasum's relationship dynamics keep me looking forward to this drama. Tabbasum's character has been penned down and executed brilliantly. Ramsha Khan's portrayal has been remarkable throughout. Her performance reflects how well she understood this character and how much effort she put into bringing it to life on-screen. Kubra Khan is equally well-suited for the role she plays.
The characters have depth and complexities which make them more compelling. Their moral dilemmas and inner conflicts make their journeys interesting. It is particularly fascinating watching stories in our dramas now which offer something different from the traditional and stereotypical portrayal of women. This shift in storytelling is definitely a much-needed breath of fresh air. I am certain there are so many viewers out there who are just as relieved as I am of watching stories that for a change do not bank on women fighting over men!
Tabbasum & Jannat's Journeys
Tabbasum and Jannat's characters have gradually evolved in the past few weeks. The change in Tabbasum's personality has been the most shocking yet the most engaging element of the story. At first, it seemed as if Tabbasum admired Jannat but with every passing episode, it is becoming clearer that she was attracted to her lifestyle more than anything else. Now Tabbasum feels unhealthy and intense competition towards Jannat – something which no one saw coming. Jannat has been nothing but insanely generous towards Tabbasum. However, Tabbasum is convinced that just because Jannat has everything in abundance, she owes her even more. Multiple dialogues in this particular episode made it clearer than ever that Tabbasum's feelings towards Jannat have completely changed.
In the most convoluted way, Tabbasum harbors a deep-seated envy for Jannat, driven by an unrelenting desire to occupy the same position as Jannat. Tabbasum firmly believes that she is the one who rightfully deserves to be in Jannat's place. It is also interesting that much of what she is doing at the moment is actually a product of the idealism with which she followed Jannat's shows over the years. In this particular episode, she reminded Jannat of the effect the content of these shows had on her and now she was confused with Jannat's stance regarding her future. This message hits home because not just morning shows but many of the influencers are selling this mindset on social media all the time without thinking about the consequences. I also find it really interesting how Tabbasum manages to fool Jannat and everyone else around her. So much so that there are times when even as a viewer you are left wondering if she really is innocent! Ramsha Khan has done exceptionally well while translating this dual personality of her character on-screen. She used this persona of hers so convincingly that you wonder if she herself is aware of how wrong she is!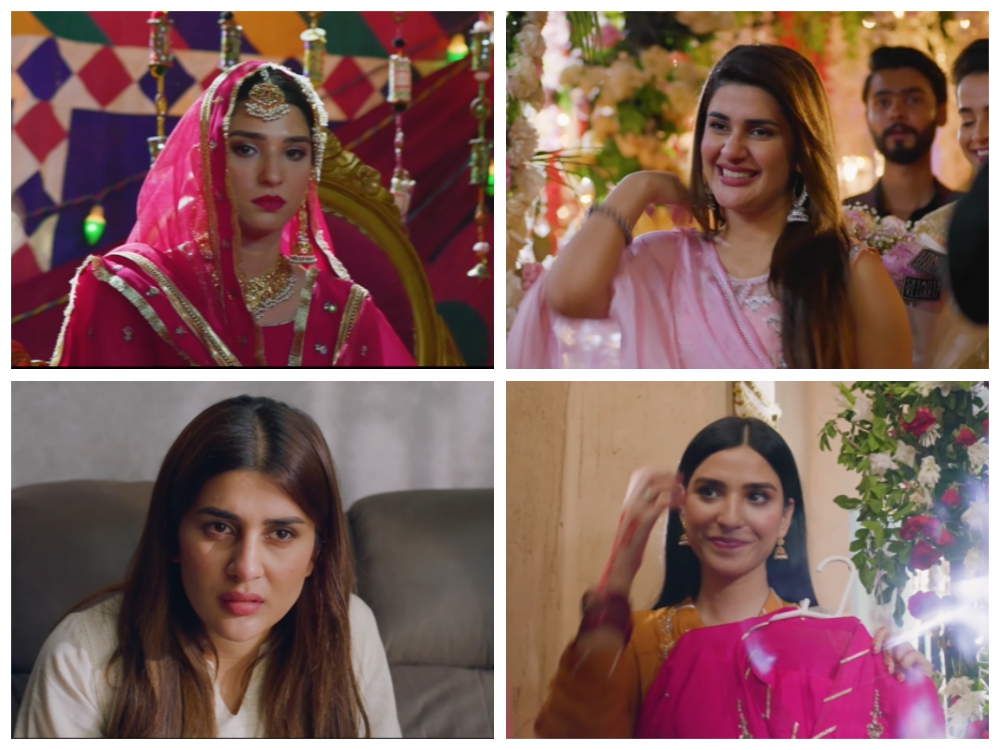 Jannat, on the other hand, is getting more unsure about what she wants from life and has been shown questioning her own judgment multiple times. Her rocky married life coupled with the mind games that Tabbasum has been playing has made her more uncertain about everything around her than ever. She forgives Tabbasum every time because she is convinced that Tabbasum is naïve. She also continues to trust her perhaps because she is too scared of being betrayed by another person she attached her hopes to. Jannat's character and her dynamics are quite interesting as well. The writer has made sure that her actions are justified and Kubra Khan makes the character likable. There is a loving and sensitive side to Jannat's personality which takes a backseat when she is performing her job as the morning show host.
Even after all these weeks, it is difficult to predict the actions or reactions of both these characters. However, whenever something new unfolds it is presented in such a manner that you find it relatable and it does not take a lot of time accepting these situations. For instance, Farooq and Tabbasum's wedding was the most unexpected development yet it has been shown in such a way that you don't feel the need to question it.
Farooq and Nauman
These two men definitely do not take centre stage in the story but they play an important role in driving the tracks of the female protagonists to different directions. Nauman is using Jannat and intends to leave her once he is financially stable with her help. Interestingly enough, just like Tabbasum, Nauman also feels entitled to do so! Nauman does not bring much to the table except for showing that Jannat's relationship with him was compromised due to her other ambitions. However, watching how manipulative and conniving Nauman is one wonders if he was actually worth it! Did Jannat really lose someone who was worth keeping?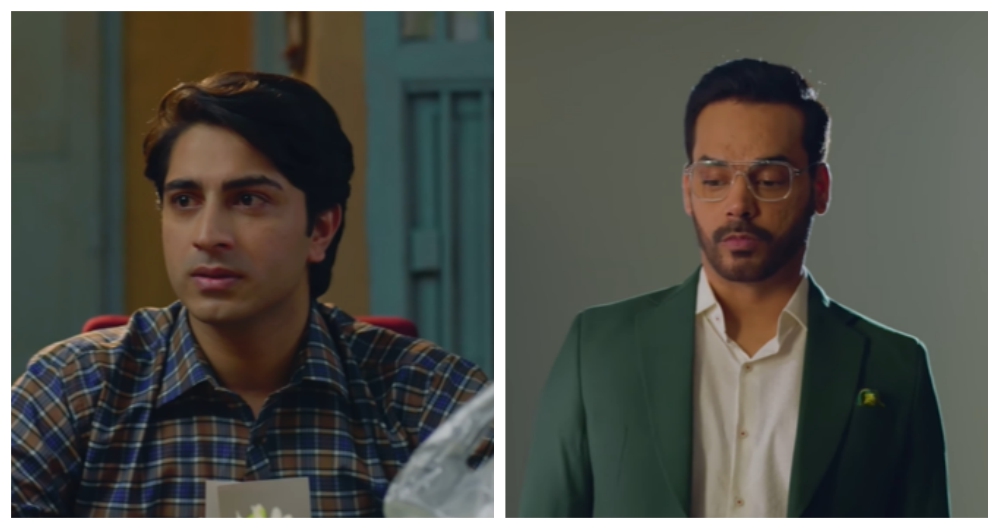 Farooq on the other hand is poles apart he wants to rescue Tabbasum from herself! I think one of the main reasons why Tabbasum decided to marry him was that she knew that she could exert as much influence on him as she wanted. Farooq knew that he was making the most difficult decision of his life by marrying Tabbasum and he entered this marriage with a realistic mindset. He has been looking out for Tabbasum ever since they were children and apart from his love for her, he is more convinced than ever that she needs rescuing.
Talha Chahour's performance leaves a lot to be desired. As I mentioned in my previous review, he continues to overdo the becharapan because of which sometimes it is difficult to feel for his character. This was the kind of character I could have fallen in love with even more if the performance was up to the mark throughout. There are times when he delivers but there are too many instances where he fails to add the much-needed subtlety to his role.
Final Remarks
Jannat Se Aagay is one of the few dramas right now that I look forward to watching. After a long time, Umera Ahmed has written a drama that is both entertaining and engaging. The execution tends to falter at times but overall it is one of the best dramas on air right now. Tabbasum's wedding dress was one of the many disappointments in terms of execution in this particular episode especially because there was so much hype surrounding it. Ramsha Khan is undoubtedly the star of the show and Umera Ahmed's script is a complete winner.
Are you watching Jannat Se Aagay? Do share your views.