Javed Sheikh has ruled the film industry for over two centuries and even now he has been seen in some of the most notable projects on television and the big screen. Javed Sheikh got candid about his likes and dislikes when he was invited as a guest by Yasir Hussain on his show After Moon Show With Yasir. When Yasir Hussein asked Javed Sheikh who in his opinion is the kind of heroine today who he would have liked to work with when he was young, his reply was very interesting. He said that he preferred a heroine from the past as opposed to wanting to work then with someone from the present. He said that he wished that Neeli was still working or there was someone like Neeli now, who he could work with.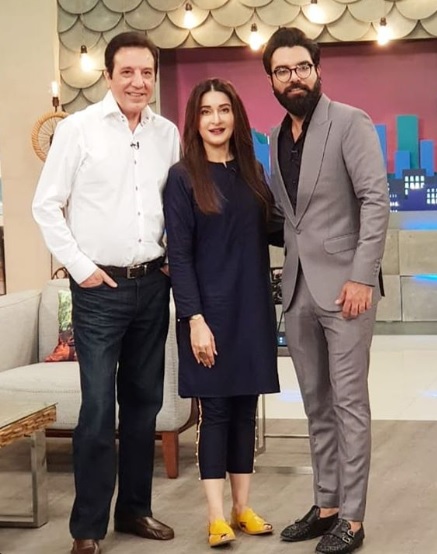 Yasir Hussain also gave Javed Sheikh three options and asked him choose one heroine of present day whom he would like to work with. These three options were Mehwish Hayat, Mahira Khan and Mawra Hocane. He choose Mehwish Hayat and Mahira Khan. Javed Sheikh also commented that he would like to be the only hero in this film with these two heroines.
We love Javed Sheikh's humor and the fact that he is so full of life!