Javeria Saud is a popular Pakistani television actress and host. She is married to the film and television actor Saud, Javeria Saud often remains in news for her different controversies. She is also adored by her fans because of her active, bold and charming personality.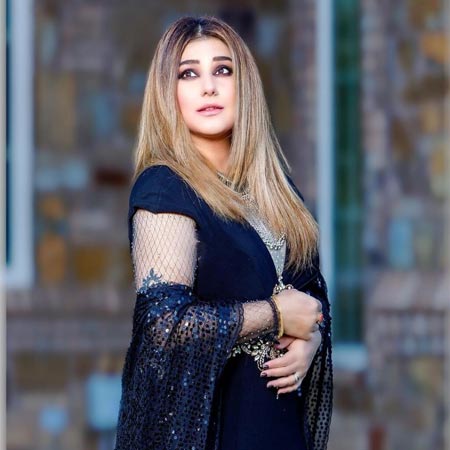 A few days ago, her video if singing and playing drum from Shaista Lodhi's Eid Milan party went viral. In the video, she was beating Congo which is a form of drum and was singing the song as well. Her bold style singing went viral and people criticized it. Have a look at her video.
Well, in the recent show with Mathira for Bol Television, she talked about her drum video controversy. Talking about it she said, "Actually, people troll everyone, they are after everyone, it was our Eid Milan party at Shaista's place, all ladies were invited and we were enjoying also we all were tired from routine works and stuff and we were having our time. We were told that there would be no videos but even if someone took our video and posted it, I don't care about anyone, I only care about my family or those who care about me". Here is video link.