Javeria Saud released the third part of her home tour series that she is conducting on her channel. In this part Javeria and her husband Saud took the viewers through their luxurious bedroom, bathroom, balcony, basement and theater room. This happens to be the final part of her home tour series because Javeria Saud ended the episode by talking about all the sacrifices she and her family had made to get to this point in life where they were able to materialize the dream of having their dream home. However, during these series Javeria has spoken about different topics that she will be covering in the future videos like her crockery collection, makeup collection and skincare routine as well.
In this episode, Javeria and Saud talked the viewers through each and every detail related to how they came up with different ideas and where they collected things from. Javeria has mentioned repeatedly that most of the materials like fabrics for her curtains, wallpapers, glass tiles and decoration pieces have been purchased from Dubai. It was nice to see Javeria and Saud sharing a joke or two and also talking about personal experiences and memories that are close to their heart.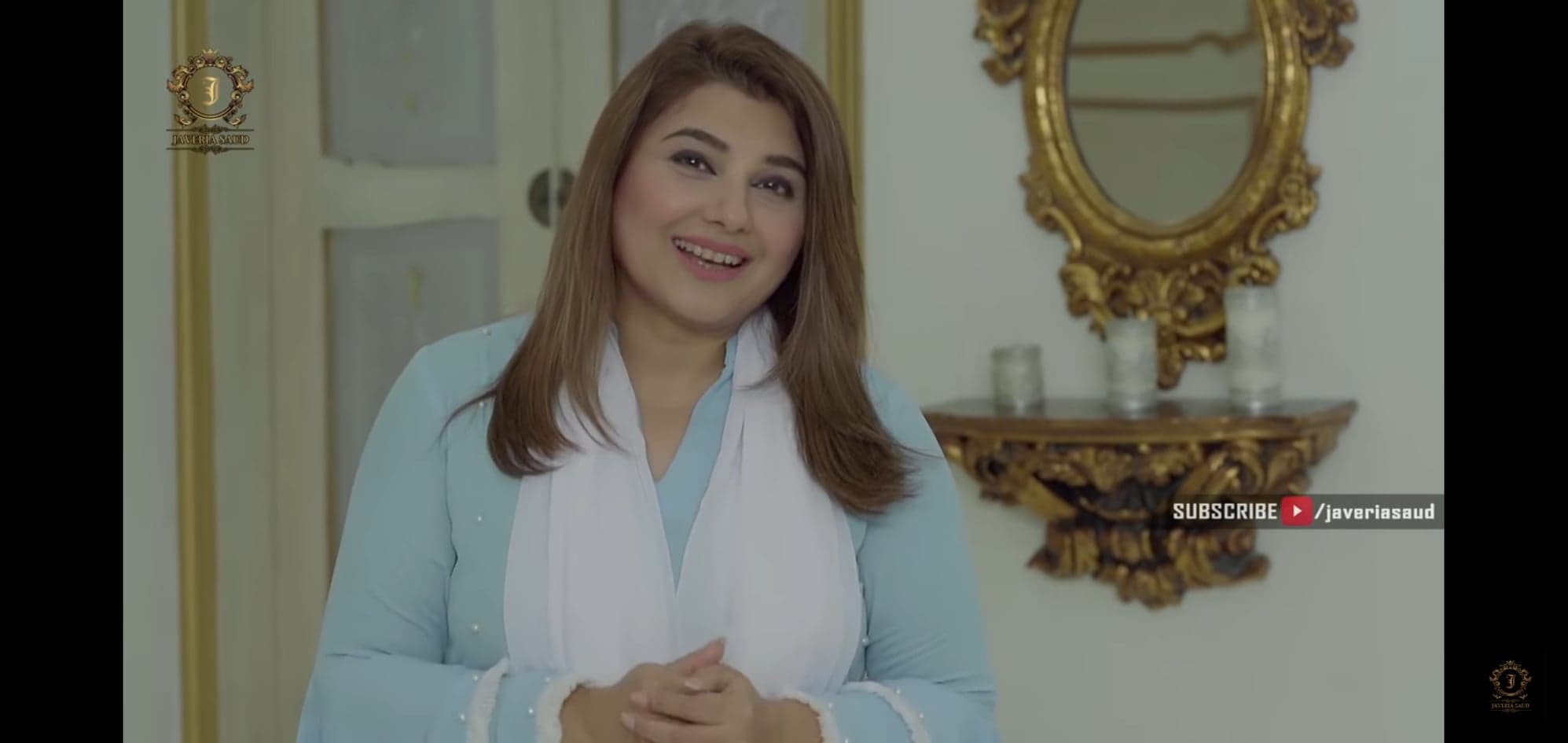 Javeria and Saud both share the same aesthetics and that is why all the things that they have displayed in their house are picked with their mutual decision and choices. This was definitely the best episode of their home tour series so far because Javeria and Saud got personal with their fans. Saud also took the viewers in the basement, which he explained has been designed to entertain guests inside the home without causing problems to their neighbors with outdoor parties. Saud also showed the theater room which he has designed for himself and his close friends so that they can enjoy movies and spend quality time together.
Take a look at Javeria Saud's luxurious bedroom, bathroom and basement.
Bedroom
Wardrobe, Powder Room and Bathroom
Balcony
Basement
Theater Room