I had written off 'Jhoot'. I like romantic comedies that are regularly churned out by our various TV channels. To me 'Jhoot' was not too attractive as it did not have the usual ' hot ' couple in the lead. And that is true. It has actors… talented actors who are making each and every character come alive. Slowly, as I have watched episode after episode, I am impressed with the very important message in the very strong script. Deviating from the usual' maa kay peron talay jannat hay' and ' maa ka hokum maanina ain ibaadat hay' it talks about how mothers can manipulate the love and obedience of their children to fulfill their selfish motives. It talks about how the involvement and unnecessary interference of families can create havoc in the lives of two newlywed couple. Two people who love each other and left to their own devices would gel and bond easily have to face tension and problems just because of the attitude of their families.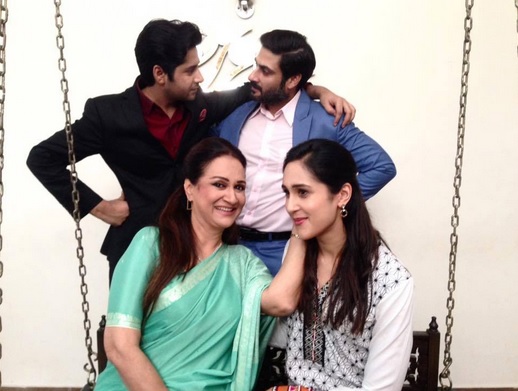 Bushra Ansari as usual gives a stellar performance as the controlling mother. She is a true control freak who wants to decide everything-from the clothes of her daughter to the life of her son. She thinks nothing of using lies as a means to getting her goals. Hers is a very interesting and true character. You see so many women who think they can do no wrong and they know all. She is manipulative and thinks that she alone knows what is best for her children. What the children want is not her concern. Highlighting a character like her is very important as we need to identify women like her who are letting their daughters grow old in ' khoob say khoob tar ki talaash'
Mansha Pasha is as usual very impressive. She has nailed the character of 'Zara' an innocent meek girl who is very much impressed with her mother and obeys her blindly. Though she does everything that an ideal bahu would do but the mess created by her mother causes her heartache at every juncture. Mansha known for her fantastic performance of the tez taraar ' Aliya' in MSKSH does a completely opposite role of a girl whose simplicity is almost border line idiocy. She is very convincing in this role too. She also looks beautiful in this serial.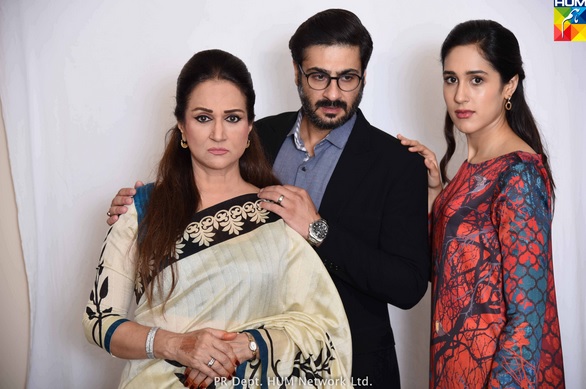 Imran Ashraf is an actor who is giving some very impressive performances. He has a lot of talent and will go a long way. He truly depicts the pressures of young men who are crushed between their wives and the love of their wives.
Kamran Jeelani and Mira Sethi again have done very well and look good together. Both give very convincing performances. Again Mira looks pretty and the make up artist of this serial should be given a pat on the back.
I must congratulate the Director and Script writer for daring to pick up this different story which is based on the simple fact that to hide one lie one has to lie a hundred times. The way our families take the easy way out by resorting to lies is what is highlighted here and has been wonderfully portrayed by the trials and tribulations faced by different characters in this drama. It is important to highlight these problems of our society so … Well done!
YT