This time, Sarmad Khoosat was pleased to invite the ever-vivacious Juggan Kazim to the show. Sarmad Khoosat said that he admires Juggan's jolly personality and the way she always stays happy. ''Kabhi kabhaar zara behki behki baatain karti hain lekin yeh bhi in ki shakhsiat ka khoobsurat hissa hai."
I thoroughly enjoyed this episode and I think the credit goes to Juggan! She called Sarmad Khoosat and herself, 'neem-pagal'. "Dunya kay sabse achay log zara say crack hain."
Juggan definitely took over the show, and I say that in a positive way, because the other guests we have seen on this show seemed a bit uncomfortable in the kitchen, but it was definitely not the case this time. Juggan did most of the cooking and most of the talking and I really enjoyed it.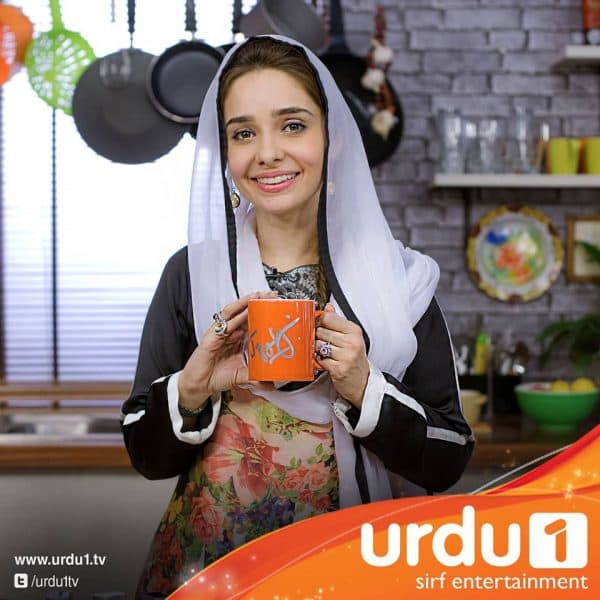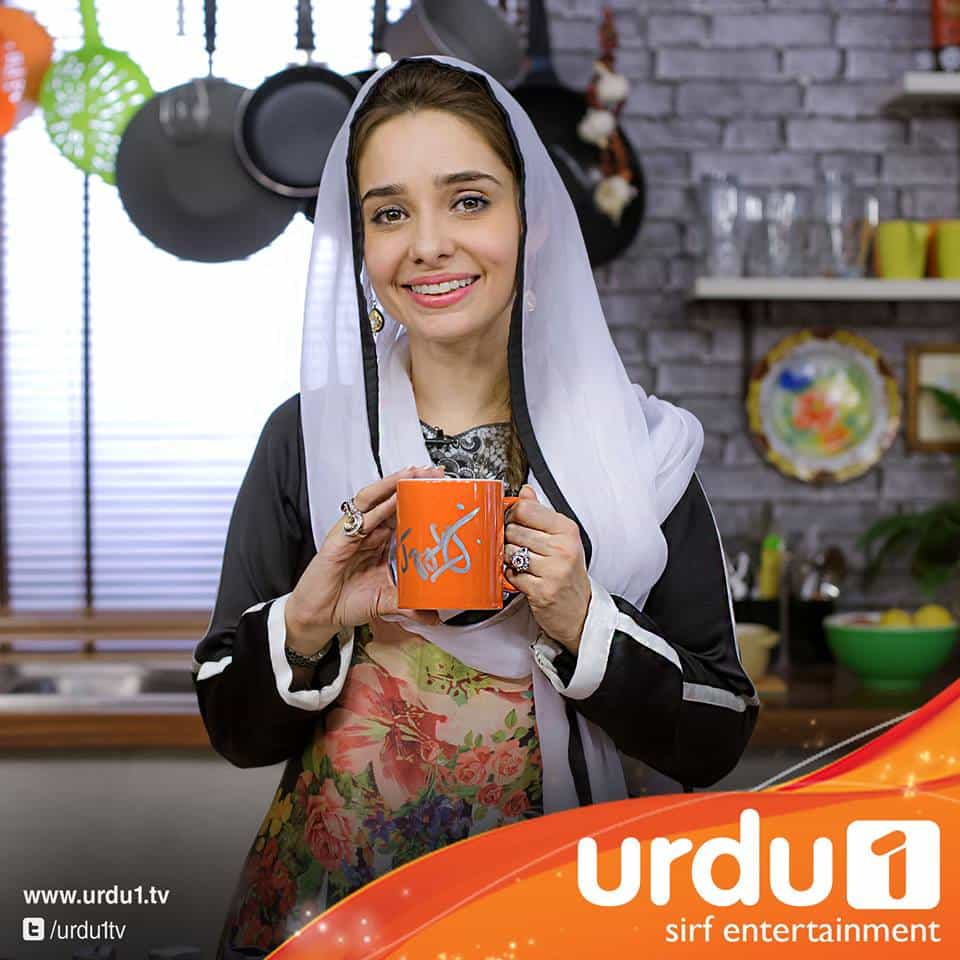 Sarmad Khoosat asked her about Juggan's Pret Collection. Juggan revealed that she actually wanted to open her own restaurant and had no plans of launching her own clothes range until she was approached by this person she did her first internship with back when she was 17. They partnered up for this and so we have Juggan's Pret Collection.
When asked about what disturbs her the most, Juggan spoke about child labour, and also expressed disgust at the way families scoff at the house help. "Charity begins at home. Apne liay 50 hazaar ka jora lena hai lekin ghar mein kaam karne wali ko 500 ka jora detay huay bhi jaan jati hai."
Sarmad Khoosat asked Juggan about her break from acting and she revealed that she has a lot on her plate at the moment; she has her own morning show and now with her Pret Collection, she's busier than ever.