Dil Lagi – Episode 13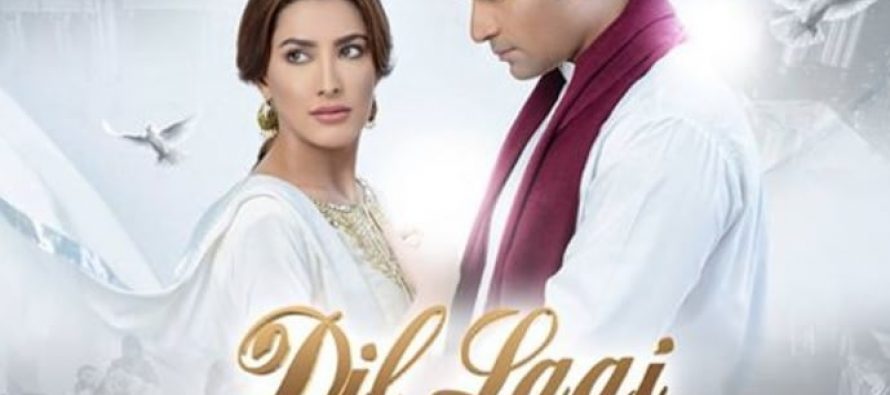 "Jub koi acha lagta hai tu us ka bura bhi acha hi lagta hai. Mohabbat andhi nahi faragh dil hoti hai, aaib dekhti hai magar nazar andaz kar deti hai!" After watching this episode of Dil Lagi I don't have the words to praise Nadeem Baig's direction in particular and Faiza Iftikhar's script which deserved to be directed with such dedication. This play is a visual treat; the sets, the clothes which the actors wear, the camera work and the picture quality especially in this episode was simply flawless! All the beautiful colors in the background, on the rooftops, those which the actors wear are definitely a deliberate attempt to make this drama visually pleasing and the director has definitely succeeded in doing so. Having said that I must add that the direction and camerawork alone cannot save the day if the script lacks depth and meaning. Like many other scripts written by Faiza Iftikhar, this one too has plenty of situations and surprises in store which are not over-dramatic but truly impactful! It is good to know that there are directors and writers out there who realize that we expect more from them than a stellar cast and beautiful locations. This episode had a few scenes which could qualify as somewhat clichéd but the bits which were anything but clichéd like always managed to stand out more than the dialogues uttered by Anmol's mother in this episode especially because the context is completely different from what we see normally in dramas.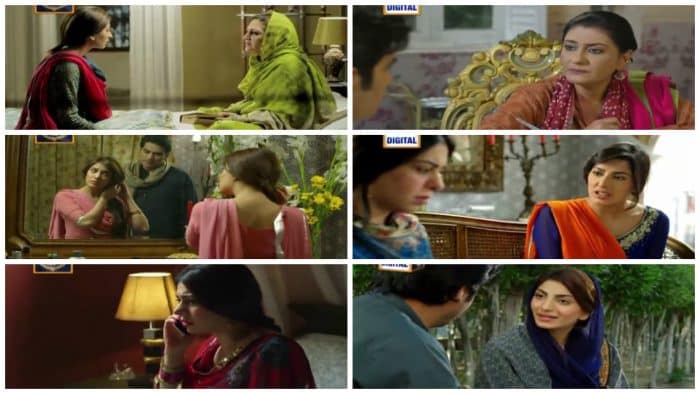 Mohid's character is turning out to be very balanced and likeable. Unlike Anmol he believes in soul-searching. He knows that Anmol lied about her love affair with Fareed even then he does not judge her primarily because he loves her. When Anmol questions him about his priorities he pauses to think about what she said and in the morning he also pleads Sabiha's case in front of his mother. Also, although he has been brought up by a mother who holds him very dear but he does not have an inflated ego. There was a time when Mohid thought it was alright to do whatever he needed to do in order to get what he wanted but Anmol has taught him many things which he would not have learned otherwise. Anmol, of course does not believe in practicing what she preaches. The character development has been convincing and has made this character more appealing. Hamayun Saeed is very convincing in this role, he has made Mohid's conviction in his love for Anmol very relatable.
Although Anmol is still as stubborn as she was in the first episode but there are times when she has to be slightly flexible. My most favorite part of this episode was when Anmol decided to free Mohid's pigeons! I could totally see that coming when Mohid's mother mentioned how dear these pigeons were to him even then I was left wondering if Anmol would have the guts to take such a step. Now the question is whether these pigeons really want to be free?? Or do they love Mohid so much that they will return!! I am looking forward to Anmol's reaction and the conversation between Mohid and Anmol in the next episode already! This was one of the many scenes in tonight's episode which was beautifully shot. The expressions on Anmol's face said more than any words could!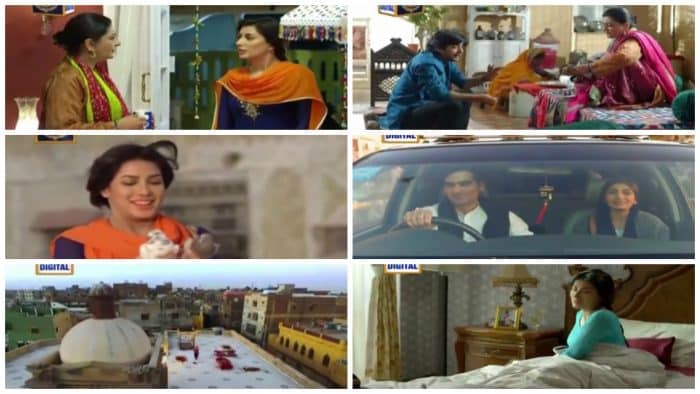 Tonight both the mothers in the drama decided to take charge at the same time! After Anmol's mother made her promise that she will not brainwash Sabiha to go against her mother's wishes, Mohid's mother made sure that her bahu took care of her son. Anmol felt helpless and decided to do something that would make Mohid upset. The conversation between Mohid's mother and Dastagir in tonight's episode went to show that Mohid wasn't really the rough and tough person he appears to be. It also showed that Mohid was taking payments from people who had rented properties owned by them and wasn't doing anything unlawful.
"Mohabbat nahi ho sakti koshish karne se aur na karwaye ja sakti hai.  Yeh tu wahi ki tarah hoti hai, Aasman se utrti hai kub kis se kahan kese ho jaye, yeh koi nahi janta." Mishaal and Dastagir's brief scene together made this episode complete. It is truly refreshing to watch a drama in which all the characters get the screen time they deserve and their stories are being taken forward gradually. Mariam Ansari is doing complete justice to her role and Imran Ashraf is adorable as Dastagir. The conversation between Mohid and Dastagir was also beautifully written, it was definitely one of those scenes that deserve to be watched over and over again! There was a major development in Sabiha's track in this episode too. It remains to be seen how her mother reacts to this latest development.
I must say that Dil Lagi is much more entertaining now that Anmol is not getting her way! Loved the expressions on her face when she ran to the rooftop to see how Mohid would react when he doesn't find his pigeons there! Can't wait to see what happens next. Like every other episode of Dil Lagi this one too had some remarkable dialogues and beautiful conversations to its credit which stay with you long after you're done watching the show. The director Nadeem Baig has turned this drama into a masterpiece by details which we rarely get to see in dramas. The person in charge of editing has also done his job really well. Anmol and Mohid's story is getting more interesting with every episode. At this point Mohid is way ahead of the game because he is not focusing on scoring points!
How many of you watched this beautiful episode of Dil Lagi? Do share your thoughts about it.
Fatima Awan
---