Junaid Jamshed passed away in a tragic plane crash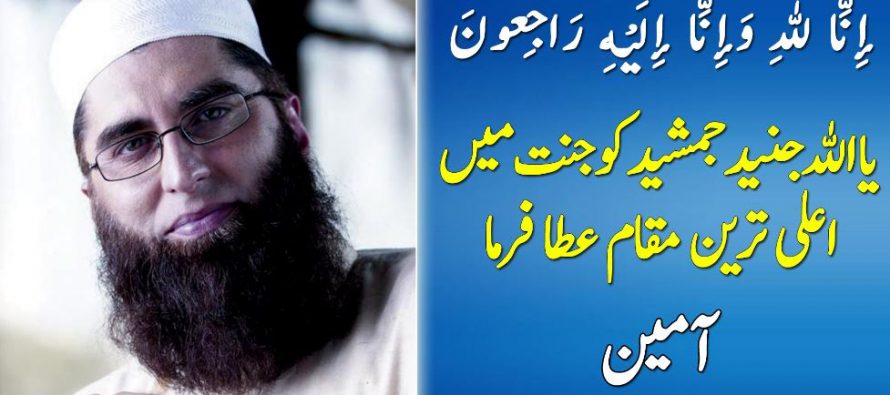 2016 is being a year of grief, we lost some great personalities this year. Earlier it was Amjad Sabri, Sir Abdul Sattar Edhi and now there is news that Junaid Jamshed was present in the flight PK-661, the flight with more than 40 on board crashed this evening near Havelian. One of the most respected Islamic preacher and scholar Junaid Jamshed along with his wife was travelling in the plane from Chitral to Islamabad. He had went to Chitral for a preaching session. It is confirmed that he lost his life in this tragic accident.
Late Junaid was born on September 3, 1964. He started off as a musician and singer but later became an Islamic preacher, he was just 52 years old. The whole nation is saddened and shocked by the tragic incident. May the souls of all the passengers rest in peace.
Late Junaid Jamshed's last pictures:
Heaven on Earth Chitral.
With my friends in the Path of Allah . Snowpacked Tirchmir right behind us pic.twitter.com/ZajcWEKlrG

— Junaid Jamshed (@JunaidJamshedPK) December 4, 2016
Names of the passengers on-board

The crash site

We this year, lost many beautiful souls!
Rimsha Butt
---