Kabli Pulao is an exceptional drama that showcases the remarkable talent and dedication of the entire team. It has it all; captivating storytelling, masterful direction, and outstanding performances. The exceptional on-screen chemistry not just between the leading actors but every single actor involved elevates the level of Kabli Pulao like no other. This drama has been flawlessly executed from the start till now and this could not have been possible without the perfect coordination between the cast, crew, and the technical team. The visuals and camera work along with the intelligent use of the beautiful OST make Kabli Pulao a drama that is not just unique but also poignant.
This drama delves into complicated emotions with such depth and sincerity that you cannot help but feel for everyone involved. It also captures human emotions so authentically that you forget you are watching a drama. I am completely hooked to Kabli Pulao and I genuinely feel that this drama is a class apart. Also, I am truly glad that Kabli Pulao is getting the love and attention it deserves from the viewers. This goes to prove that quality content always captures viewers' attention and the public wants to watch such dramas.
Love's Unexpected Journey
These past few episodes have been so eventful that I actually could not write a review without finding out first how this new turn in the story culminates. This week Haji sahab and Barbeena won everyone's approval. Ayesha took the lead and made decisions that her parents could not. In these 3 weeks, Haji sahab and Barbeena both have undergone character development. Haji sahab's character development was shown in the most subtle yet impactful manner. This is one of those characters that won me over right from the first episode and I knew I was in for an unforgettable ride. I can now say after all these weeks that Kabli Pulao superseded my expectations. In this particular episode, the embarrassment that Haji sahab felt was translated on-screen skillfully by Muhammad Ehteshamuddin. From locking himself in his room to failing to make eye contact Haji sahab's state of mind was conveyed so well by these situations and gestures. Even though he knew this was going to be a difficult route, this time around Mushtaq made this decision himself. When he entered into nikkah earlier, he was left with no choice. For the first time, he chose to stay with Barbeena even though he was not even sure why he did so.
The guilt he felt later on was conveyed perfectly through dialogues and situations which made his state of mind crystal clear. My favorite scenes from this particular episode were Haji sahab's trembling hands welcoming Barbeena into his life and his brother giving him his approval through that meaningful gesture. There are few dramas in which every character and scene leaves a lasting impression and Kabli Pulao is one of them. Therefore, it is not easy to choose a favorite scene from an episode but these two really stood out for me.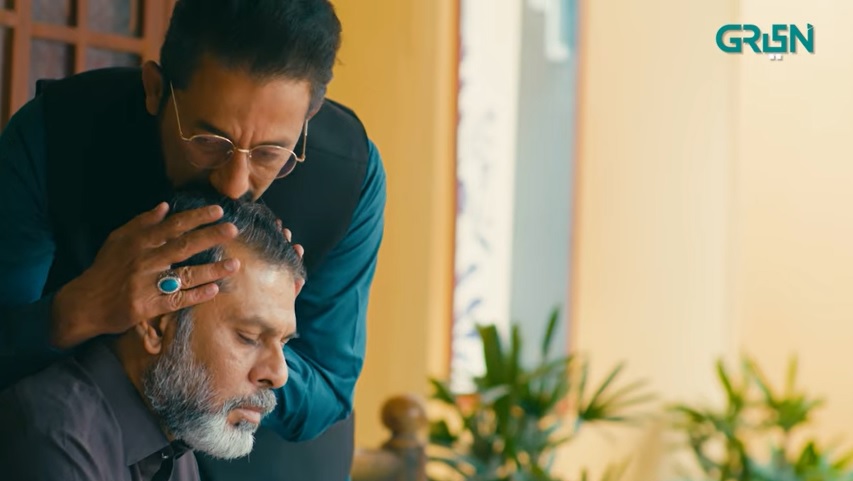 Haji sahab and Barbeena's unique and extraordinary connection does not adhere to traditional norms. The circumstances under which these two entered into a nikkah were anything but typical. Everything that has happened since then has been one surprise after the other. There is so much to fall in love with. Barbeena's innocence, her humility, authenticity, sincerity empathy, dedication, and top it all her strengths make her an on-screen character that will be remembered for a long time. The way the relationship dynamics between these two characters keep on changing depending on the situation and circumstances has been the most interesting element of this track. The exemplary precision with which Sabeena Farooq has portrayed Barbeena's character on-screen is a testament to her dedication to her craft.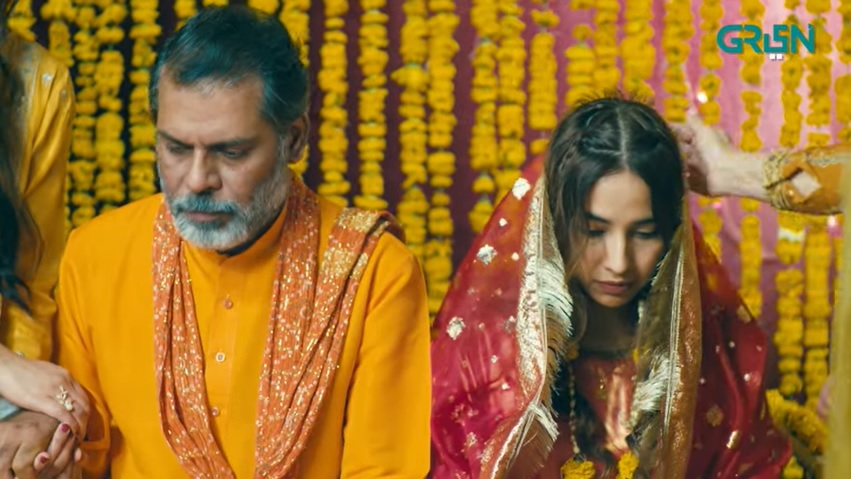 The Women in Haji Sahab's Life
It is amazing how the connection Haji sahab shares with all the women in his life has been the highlight of this drama. Even though he was unmarried for the longest time, there are so many women who hold him dear and look out for him. Ayesha definitely tops the list! Haji sahab's sister takes second place. Zubaida respects and loves Haji sahab more than his own brother does. Shamim might have made a huge mistake but her feelings for Haji sahab are as genuine as that of any other female I mentioned. And of course, then there is Barbeena, a girl who just entered Haji sahab's life but is already shaping it up in so many ways. All these wonderfully penned-down female characters and the kind of connection they share with Haji sahab show the strength of females in such a unique manner. And then there is Haji sahab who even on the most important day of his life couldn't help but notice the sadness on his sister's face. He went and talked to Ghaffar as soon as he could. Even though some of the things he said were highly inappropriate Haji Mushtaq did not react at all because he knew what was at stake.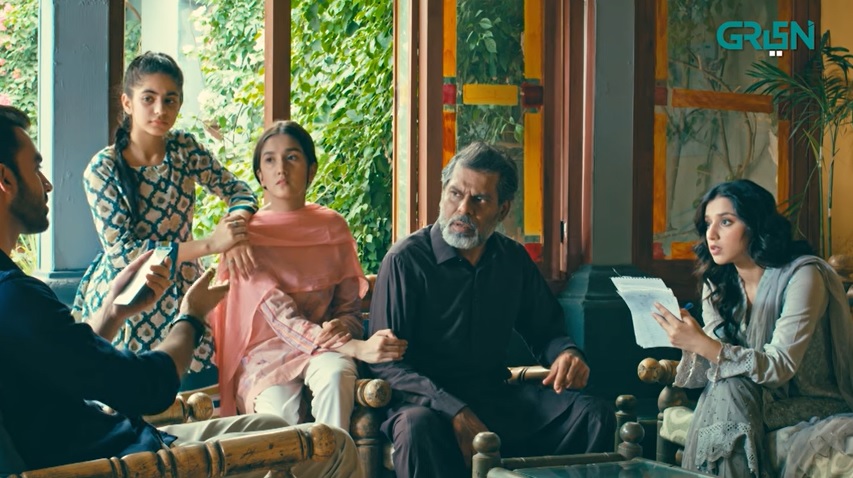 Ayesha's dialogues were used intelligently in this particular episode to voice what Haji sahab could not say himself. It is true; he has not been able to accept his relationship with Barbeena, something that Ayesha understands better than anyone else. She is an intelligent young girl who arranged this entire function to make it more 'real' for her aba ji in the hope that it would be the brand new start he deserves. Ayesha and Haji sahab's bond was used intelligently by the writer to take the main track in a completely different direction. Ayesha's connection with her aba ji is wholesome. The confidence given to her by her aba ji is now being used by her to protect him. Her love for Haji Mushtaq shines through in all her gestures and she does everything so unapologetically that there is no room for criticism. It is amazing how the women in Haji sahab's life are both a source of conflict and resolution at the same time. All these amazing actresses have done complete justice to their respective roles. The credit for that obviously goes to the writer and director as well. The writer gave them characters that have room for performance and the director's vision made all the difference as well.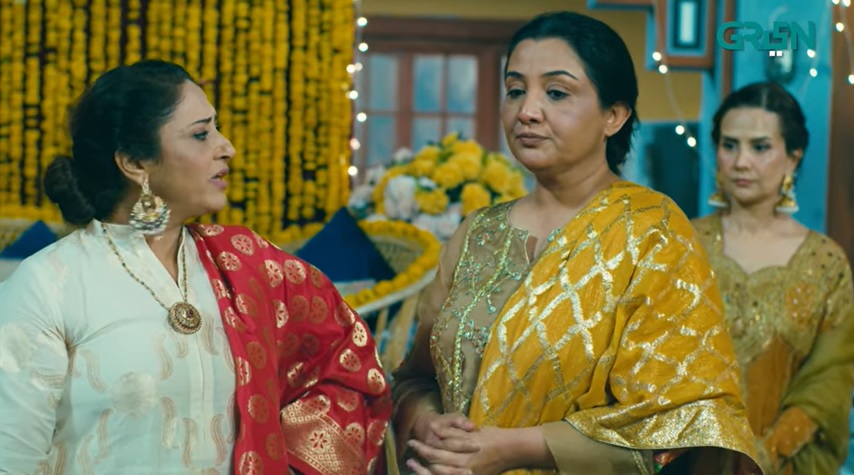 Final Remarks
Kabli Pulao is the finest example of perfect storytelling. Everyone involved has given this project their best. This drama explores so many different relationships in such a way that the viewers cannot help but connect to each one of these tracks. Haji sahab and Barbeena obviously take the lead but even the side characters make their presence felt. The director, Kashif Nisar, has yet again captured the nuances and subtleties of human connections on screen effectively. The way the flashback scenes were used to add more clarity to the narrative and show Barbeena's inner conflict was pure genius. Muhammad Ehteshamuddin's performance in Kabli Pulao is nothing short of a masterclass in acting. Sabeena Farooq's riveting performance makes falling in love with Barbeena so much easier. Each one of the supporting actors shines in the role they are playing and it is impossible to pick a favorite performance. You might like a character more than others but each one of the performances is equally impressive.
Please feel free to share your thoughts about this masterpiece.