Pakistani film The Legend Of Maula Jatt has almost collected 200 crores at the box office according to the team of The Legend Of Maula Jatt. The film has gotten an amazing response from public. The Legend Of Maula Jatt was a big budget Pakistani movie. The film is directed by Bilal Lashari, it is produced by Ammarah Hikmat, the film has a star-studded cast which includes Fawad Khan, Mahira Khan, Hamza Ali Abbasi, Humaima Malick, Ali Azmat, Faris Shafi and Gohar Rasheed.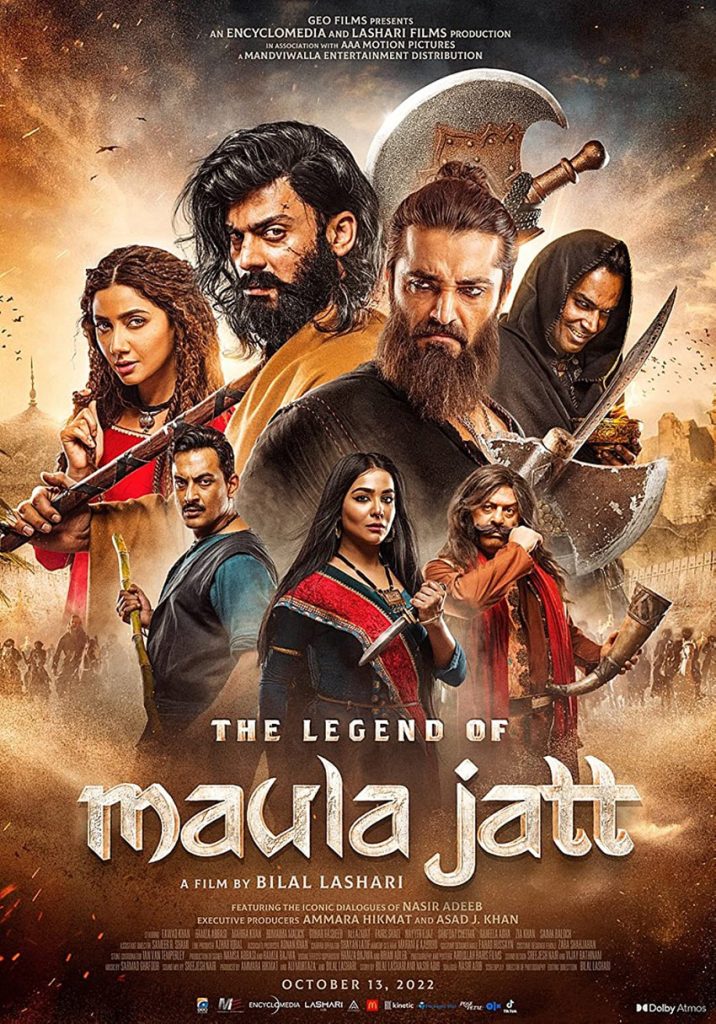 A few days ago, we saw a screenshot of Karan Johar watching The Legend Of Maula Jatt in cinema. Well, the film was loved by the Indian film maker as per the report of Gohar Rasheed. Well, Pakistani actor Gohar Rasheed appeared in Super Over in which he confirmed that the Bollywood producer and director called Bilal Lashari after watching the film and praised the film. Gohar Rasheed said that it's a huge thing for the team. He considered it as a milestone and a moment of pride for the whole nation. Have a look at the clip;
There were a few comments under the video, one YouTube user said that Pakistani artists have an inferiority complex, one user said, "everyone knows Karan Johar watched the film because of Fawad Khan" . Here are the comments: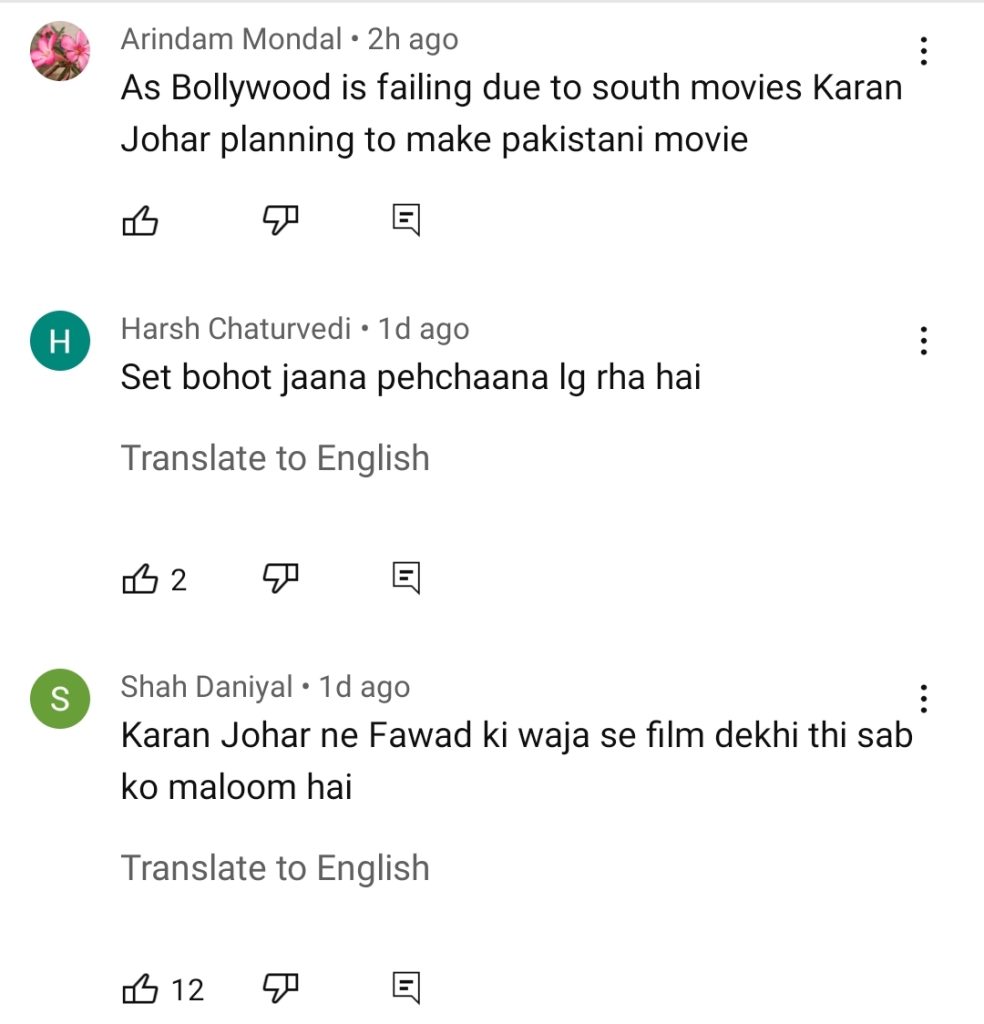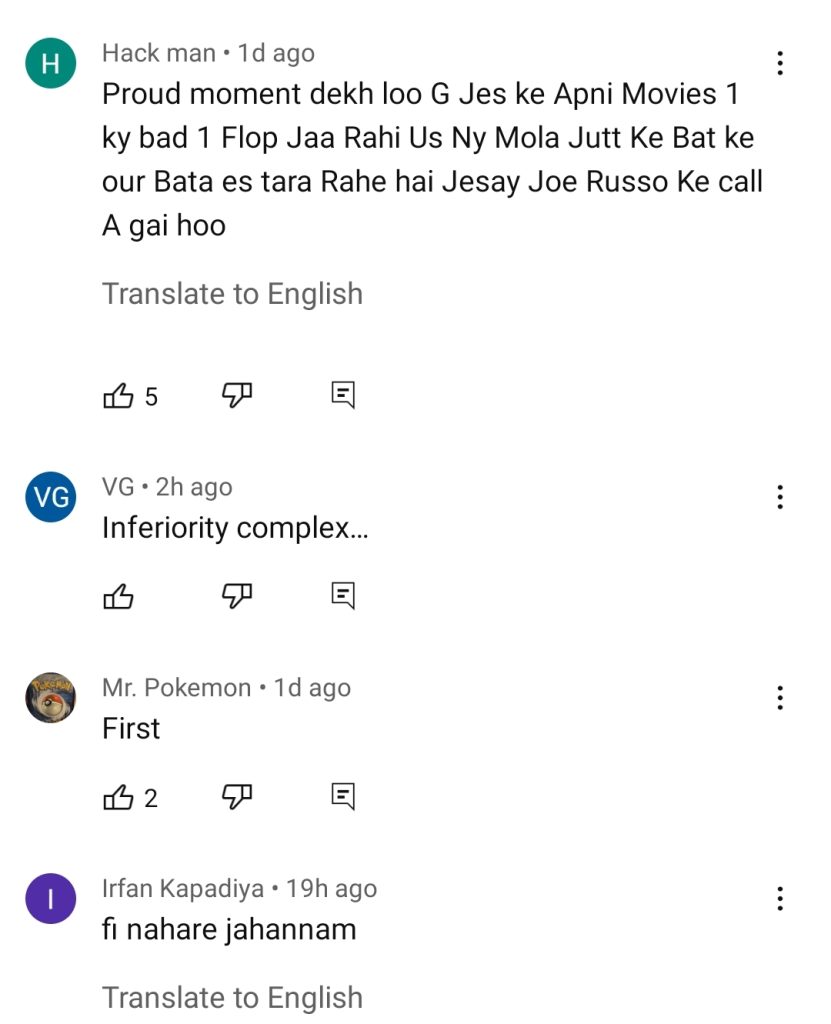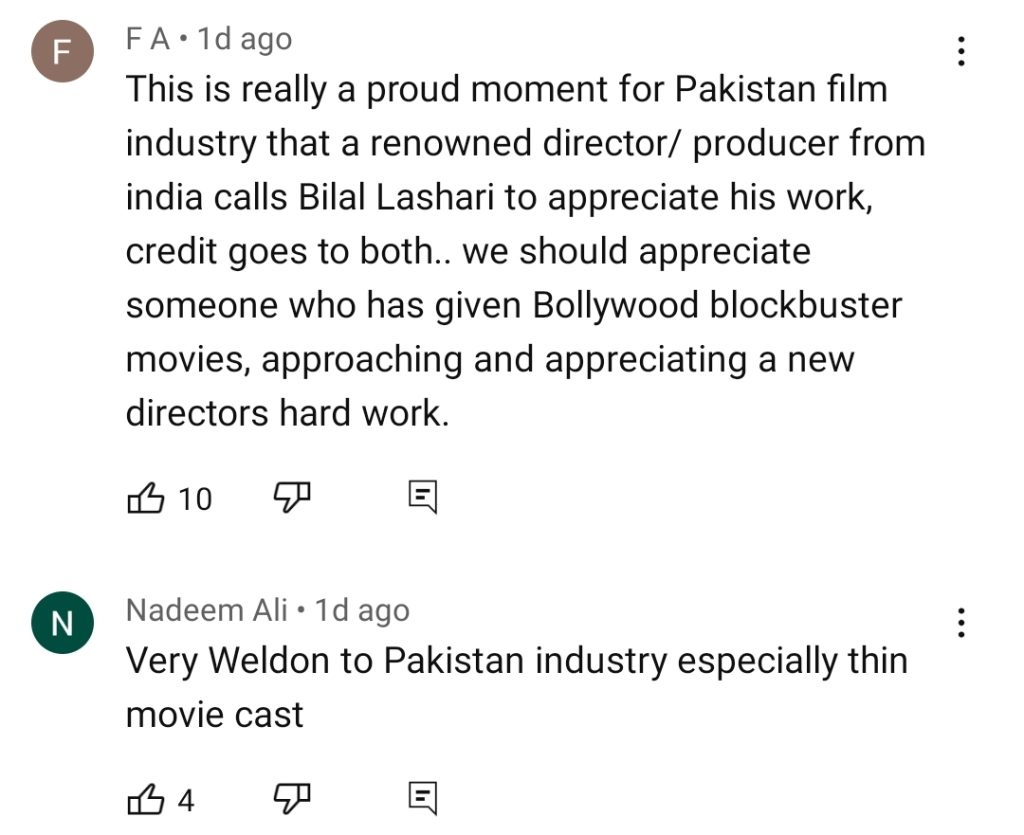 What do you think about the call of Karan Johar to Bilal Lashari? Do let us know!