Ohkay so, what sets Kashf apart & makes it intriguing storytelling is that there are always twists & turns which take the viewers by surprise. I feel the way the writer has used the dreams to sort of giving hints plays a major part in allowing these little surprises to work even more. It's a known fact that Kashf's dreams are always materialized & when that doesn't happen in some cases, it makes it a lot more interesting. I feel it's a rarity when even after so many episodes, the drama-makers have kept a few surprises in store for those viewers who are invested in Kashf. I am glad that after a few slow & stagnant episodes, the story is taking a new turn.
Plan of Action
The opening scene of the episode was heart-wrenching because it sealed the deal that the only person Kashf thought would always support her ended up turning against her. I have said this before but I will say it again, the flip in Dilshad's attitude makes her the worst parent. I actually thought that she may invest some time in figuring out what Kashf wanted to say but she refused to even listen to her daughter who has done so much for her. It was ironic that even after all that Kashf has done, she was being taunted & the thing that was used against her was all of her sacrifices. At that point, it was a done deal that Kashf actually was all alone & there was absolutely no one who was ever going to side with her.
Imtiyaz & the rest of the family members were in a bit of a fix because they knew things were getting out of hand & Asthana thrived & relied heavily on Kashf's reputation & image. At that point, it seemed maybe Imtiyaz will get Wajdan married to Zoya in desperation because he would want people to not link Wajdan's name to Kashfs but I felt relieved when that did not happen. I absolutely loved the way it was shown that no matter what transpires if your intent is pure, things eventually end up being in your favor. After all that Zoya did, the odds were in her favor & she was at the verge of getting married to Wajdan as Kashf had given up on the idea of their marriage but it was purely because of Wajdan's sincerity that he made it happen & turned the luck in his favor.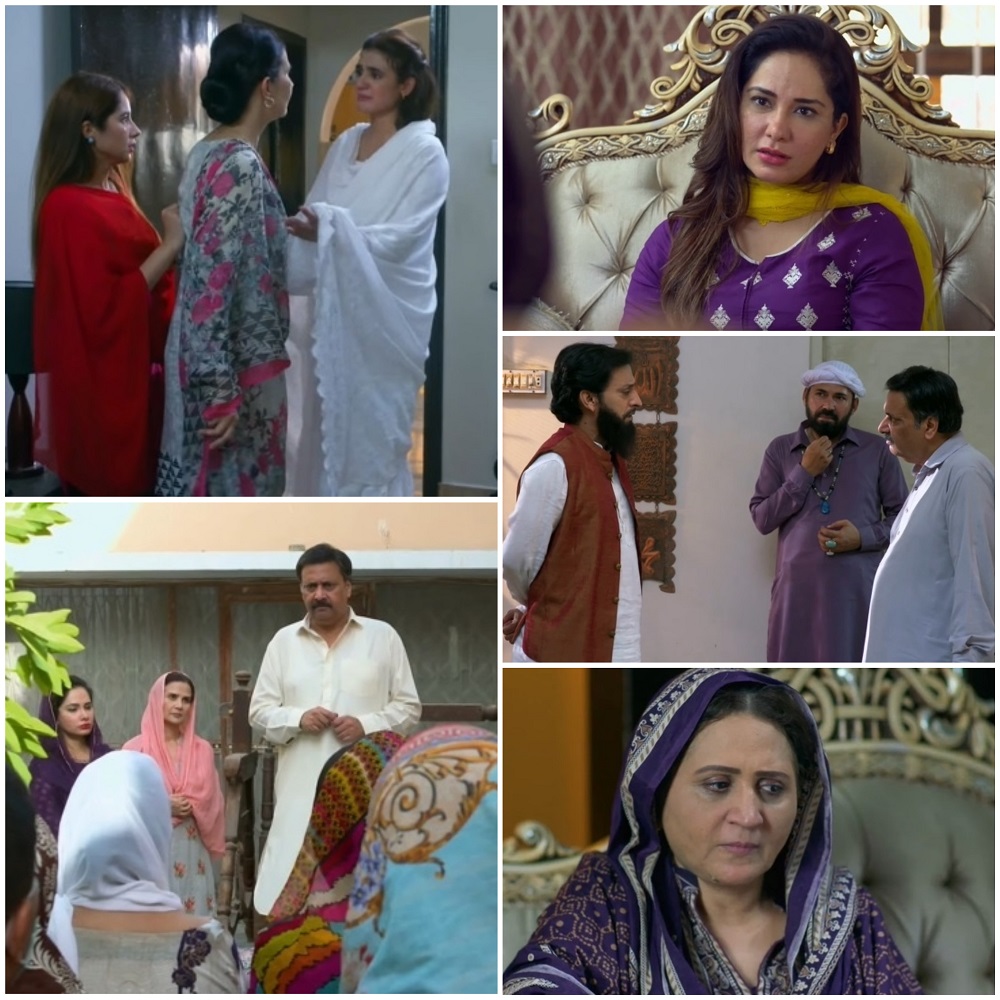 The decision that Imtiyaz took was well-thought-out. He has already seen that no matter what he says or does, Wajdan always obliges & he will never stand in the way of Kashf & Asthana, this is why he decided to get the two married. Although Imtiyaz did Wajdan & Kashf a favor, it was only because this was the only option he saw was going to work & hit the bullseye. I must say, the way Imtiyaz approaches everything makes the rivalry between him & Matiullah quite interesting. I actually enjoy watching Imtiyaz outbidding Matiullah. Although Imtiyaz is mean & selfish, at least he is honest when it comes to his business. He never once wanted Matiullah to run out of business, all he did was open up an Asthana of his own which affected Matiullah's earnings. In this entire scenario, Matiullah is definitely wrong because he is trying to bring Kashf down but then again, it's all about the intent. Zoya & Matiullah lost this battle because their intentions weren't pure to begin with.