The Duke and Duchess of Cambridge are soon to visit Pakistan (which is next week). This will be their first official visit to the country. And we're really excited to see what Kate Middleton will choose to wear on her trip to Pakistan. She has always had a knack for fashion, which is simple, understated glam. The princess usually plays around with colors and that too bright ones. the royal often opts for bright colors and has been spotted in yellows, blues, greens, blues, pinks… we could go on. The Duchess is one of those lucky people who suits just about every shade in the rainbow, from pastel mints to vibrant violet, she can get away with anything. Here's a list of beautiful colors she's worn and slayed in:
Yellow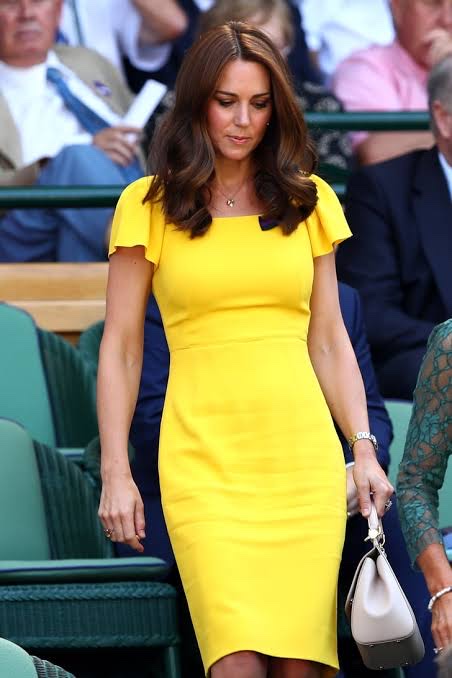 This bright yellow fitted dress with easy breezy sleeves makes her look radiant and fresh as ever. We love how she matched it with a nude bag so as to not take the attention away from the outfit.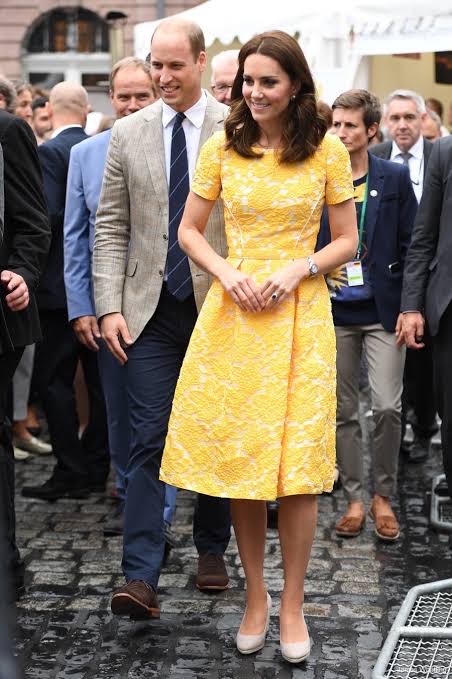 This nude and yellow embroidered dress paired with nude heels makes her look really adorable. Loving how she keeps her accessories minimal.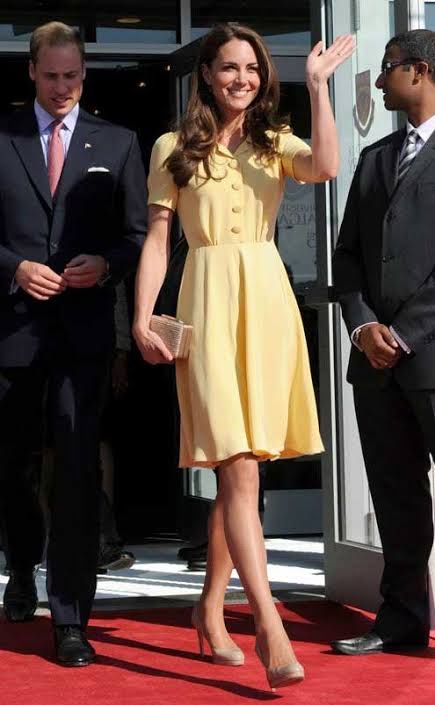 One thing is for sure that the princess loves her yellows paired with nudes. She makes it a point to let her ensemble do the talking without going overboard with accessories or makeup.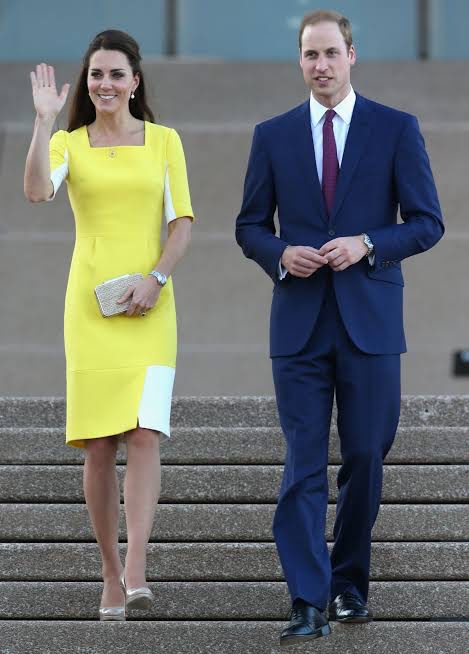 Blue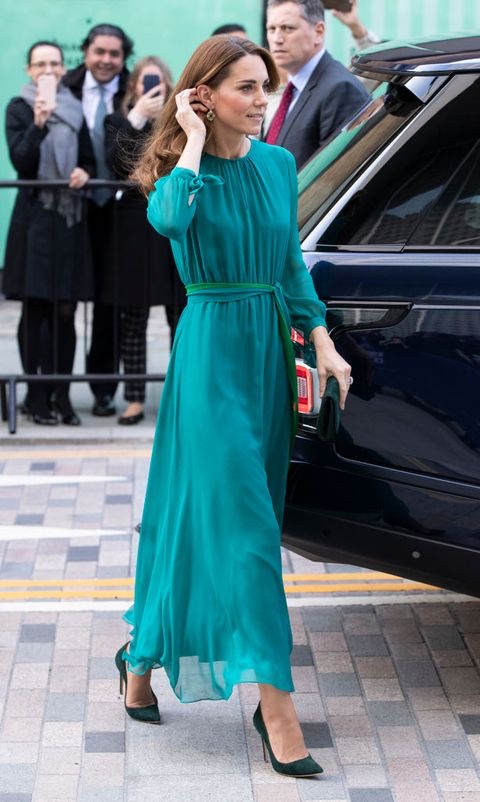 Both these top and bottom blue dresses have the perfect hue and flattering cut which makes Kate look worth a billion
dollars. The flowy-ness of the first outfit with the swaying belt, along with matching colored accessories make her look no less than a Goddess. The second outfit with the pleated bottom half makes it an edgy, cool ensemble.
Kate wore another pleated dress complete with a bow and hat adorned with a flower. The pastel powder blue outfit was worn at a wedding, it looks perfect and suitable for a day time event.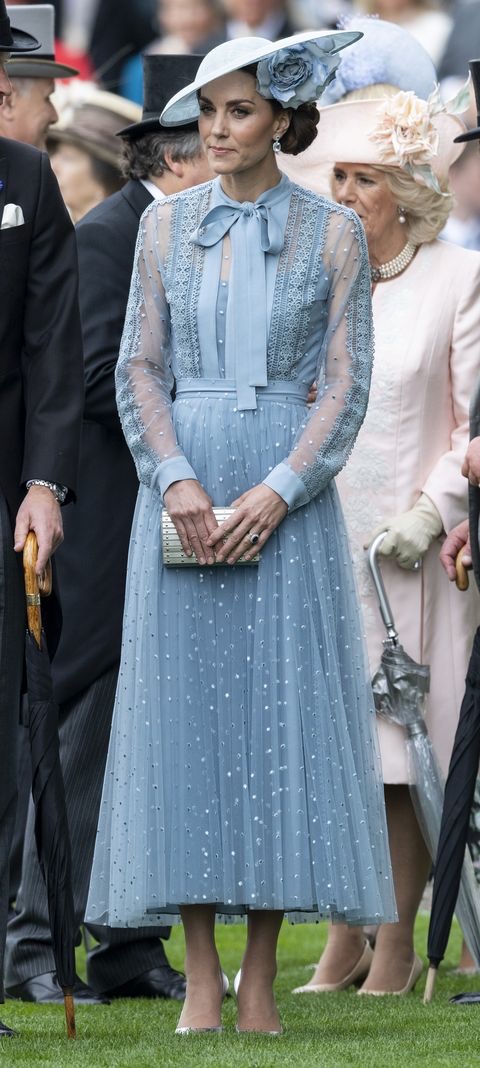 Seeing these two outfits, we're sure how Kate loves simplicity and solid colors. She is just naturally gorgeous, she doesn't need to make that much of an effort anyway.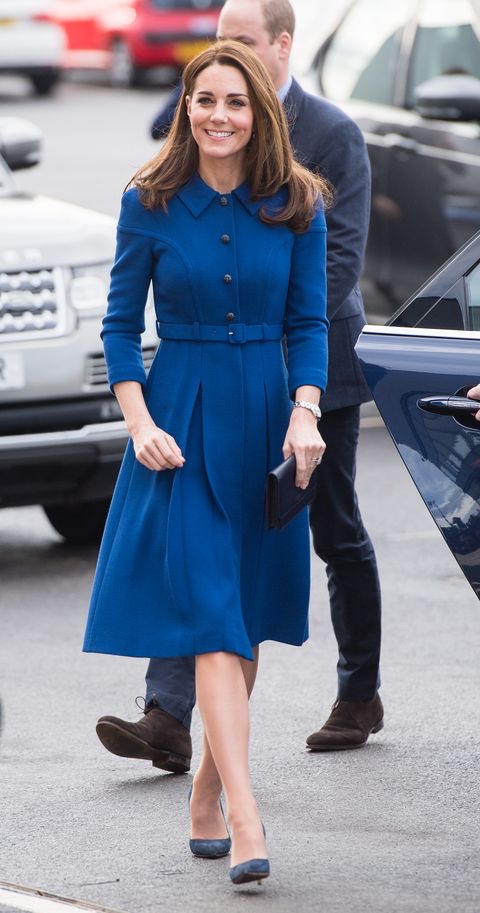 Take a cue from the gorgeous Duchess to pair your outfit with a nude bag and heels to keep all the main attention to just the glorious dress.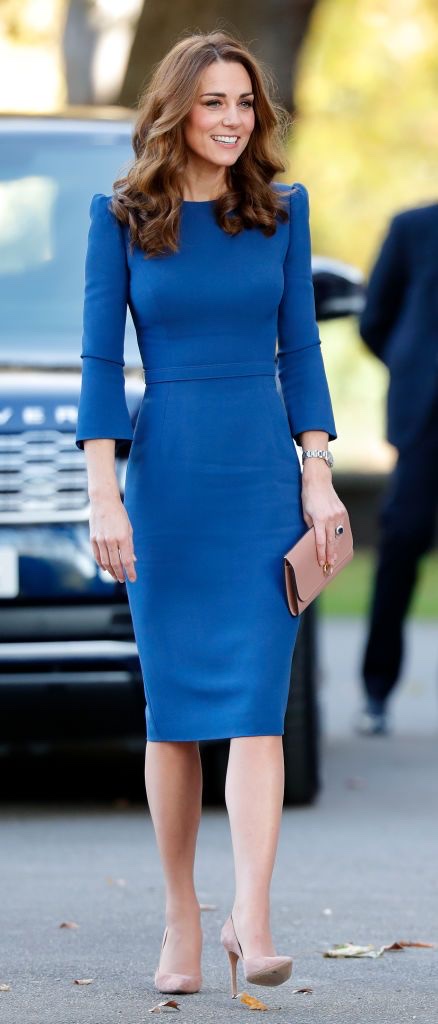 Red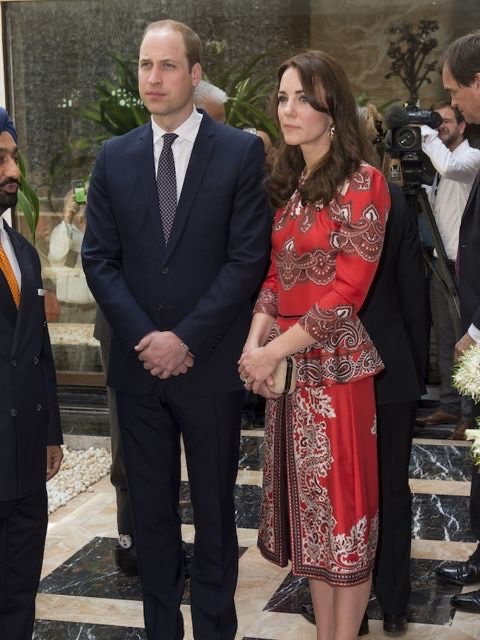 A printed red silk dress with a nude accessory yet again. The sleek cut in the skirt and flared top make this a win win outfit.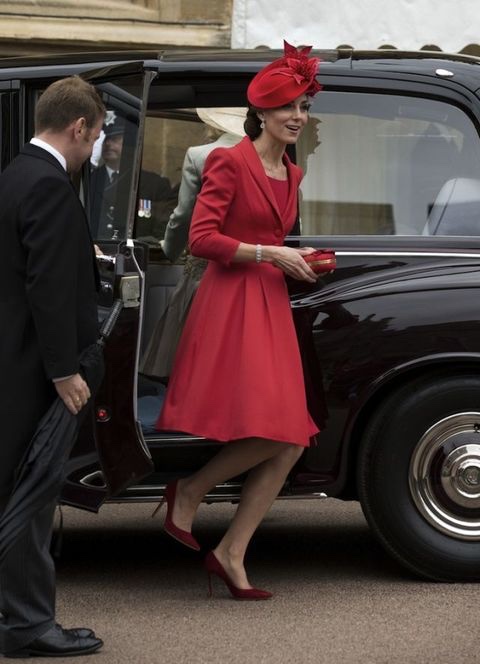 No won does hats quite like the royals. We love Kate's all matching accessories and the bright red is just to die for. The silver jewellery makes the outfit stand out even more.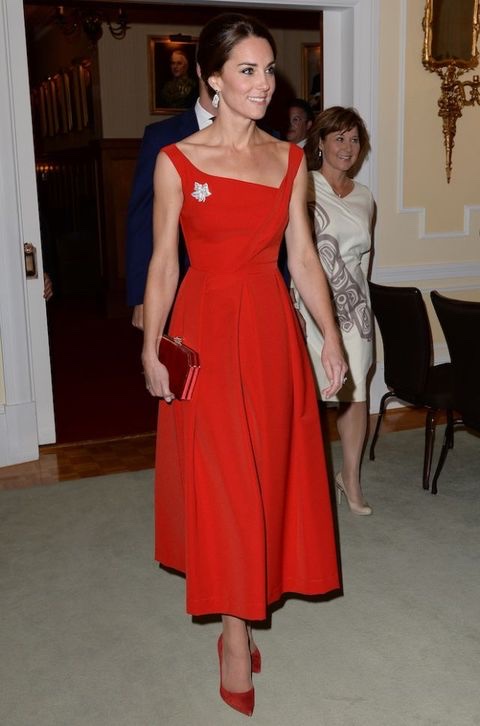 More red outfits matched with the same color accessories and silver jewellery. The brooch and tiara on the respective outfits are making us go gaga over these looks.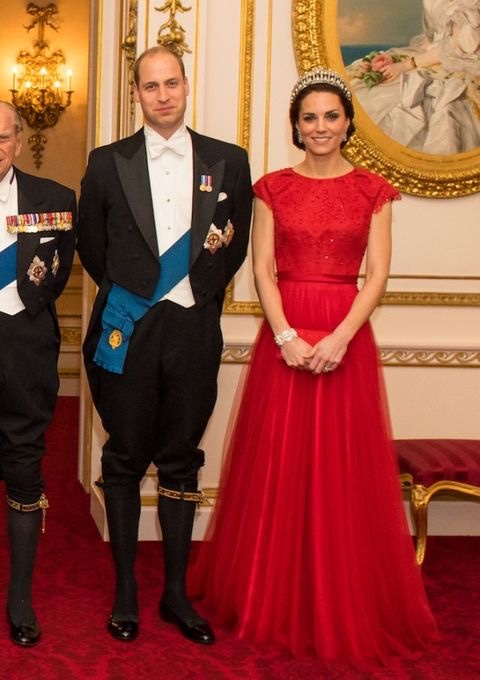 A classic take on the black and red combination. Kate nails this one and kicks it out of the ballpark.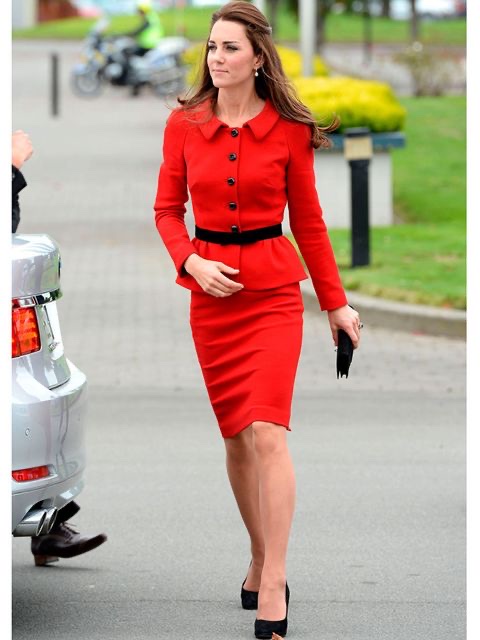 Purples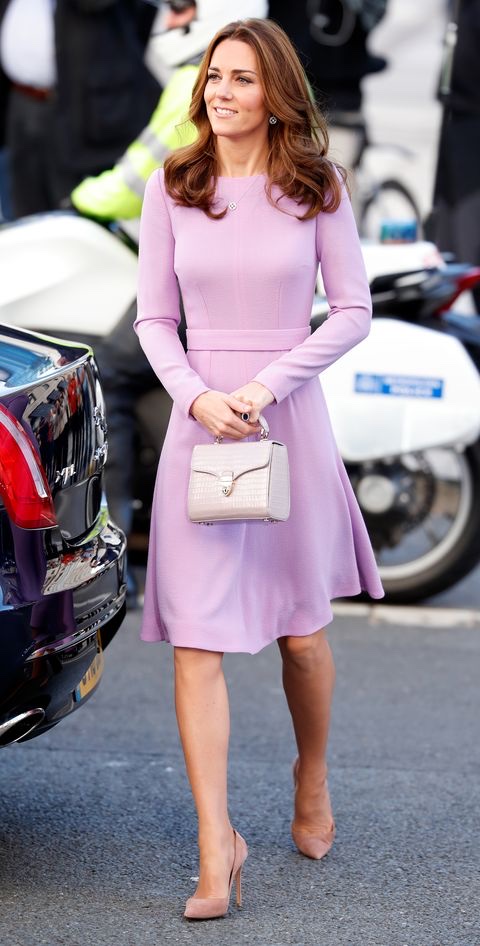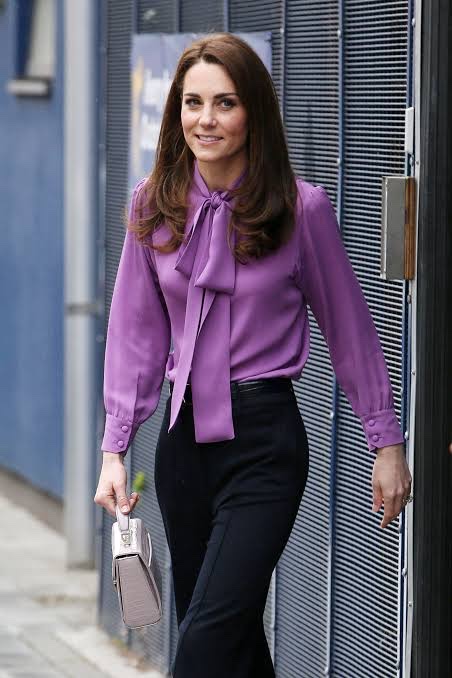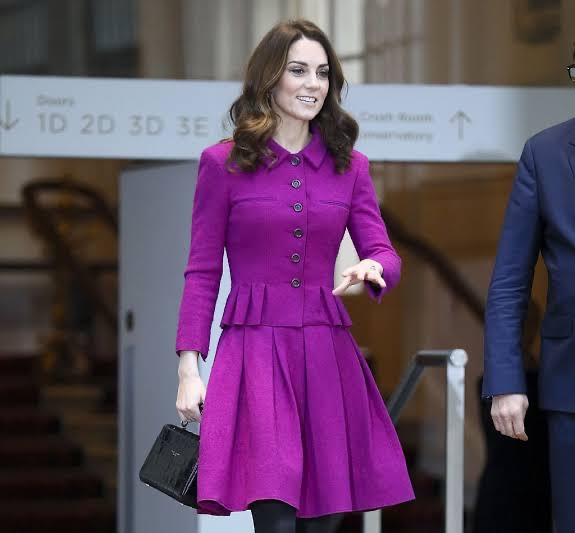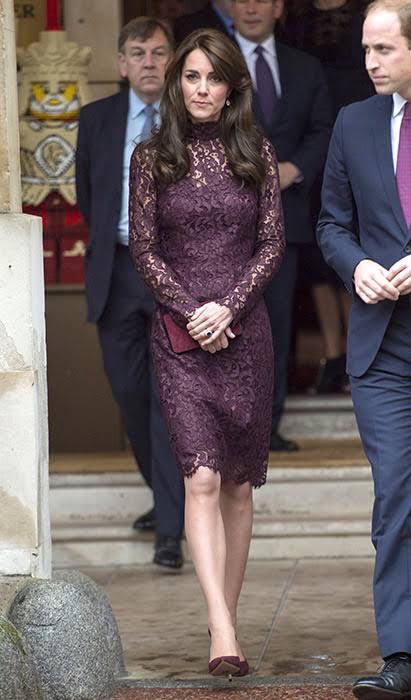 Be it a solid colored outfit or lacey number or a plain bow shirt, Kate knows how to work her way around colors.
Greens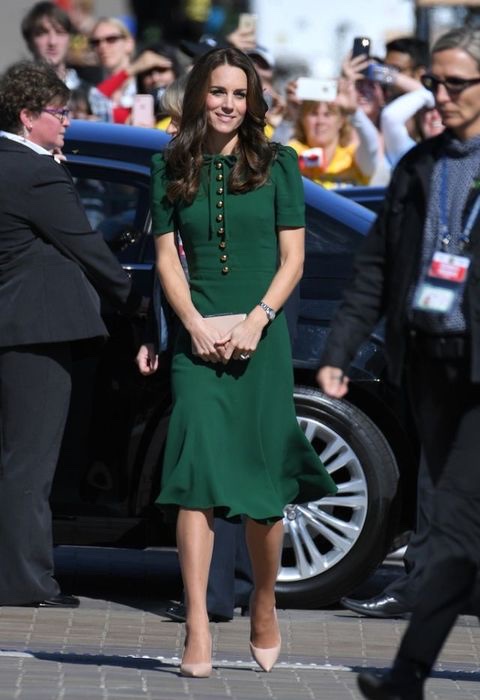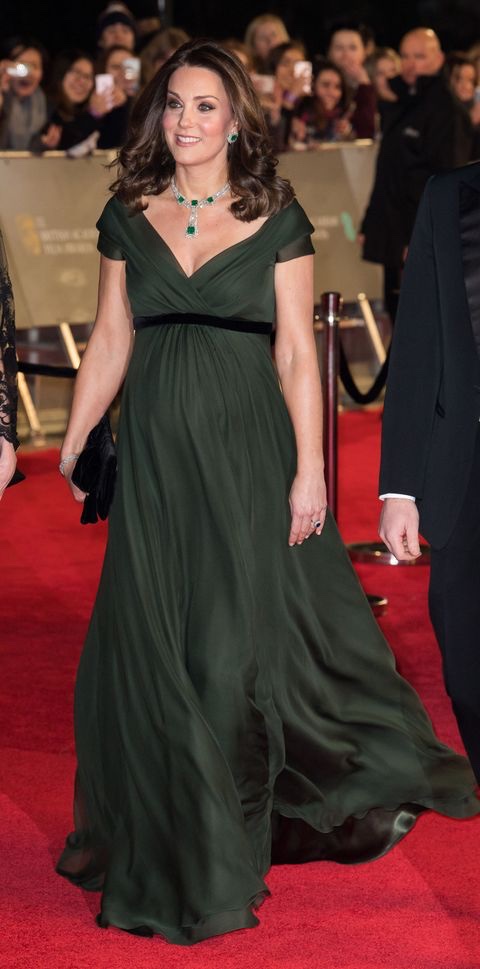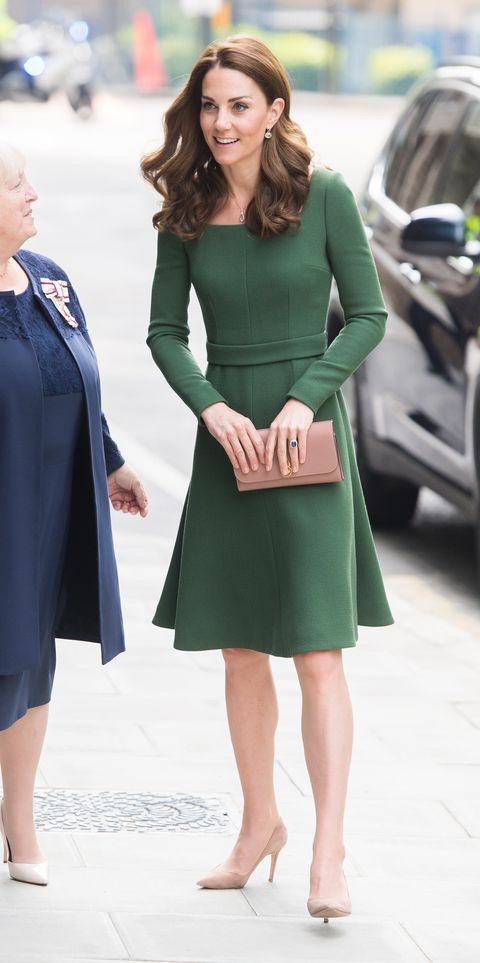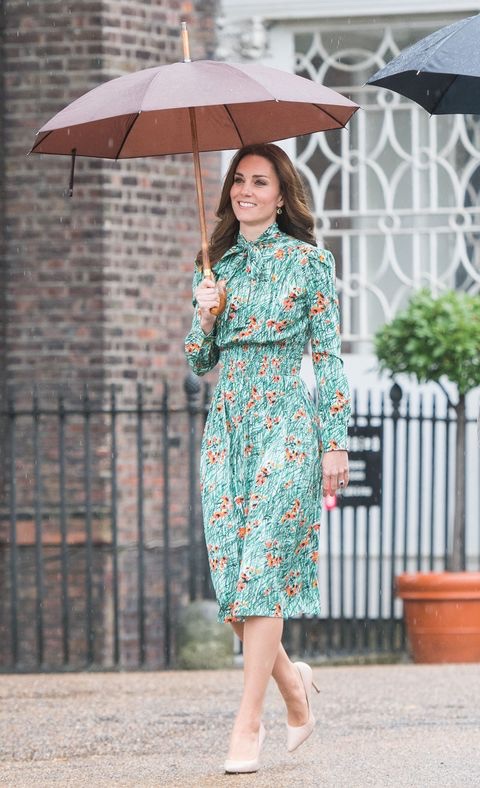 Printed, plain or flowy, green makes Kate look absolutely refreshing, soothing and lustrous.
So let us know which of Kate's color choices do you love?