Today, in another strange incident in Pakistan, an angry customer at KFC Shiekhupura misbehaved with a female staff member. The customer attacked staff just because his order at KFC got delayed, he went to the the counter and hit the computer screen and tried to scare the female staff, soon after the attack on female staff, the man who misbehaved was badly beaten-up by people presented at the KFC Frenchies. The KFC staff also took part in beating up that man. Have a look at the video which is getting viral.
People soon after glimpsing the video said that he was rightly beaten up by the the staff and the other customers because of his illiterate behavior. A lot of people said that such people show their families and their upbringing. A lot of media people and popular people also said that he was fixed in time and such people should be punished on the spot, the way he was fixed. One Facebook user said, "As per sources, the man who was beaten by kfc staff was drunk and he harassed a women and misbehave with kfc staff". However, the people are saying that the customers are not always right and KFC did its best by protecting colleague and beating him up. Amna Ilyas also appreciated the people who beat the guy who misbehaved. Here are comments.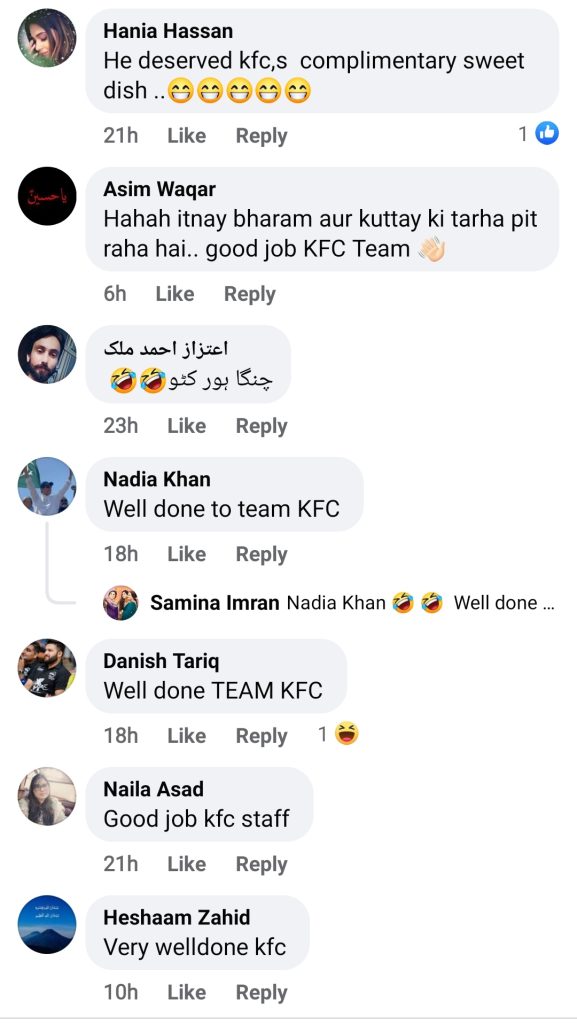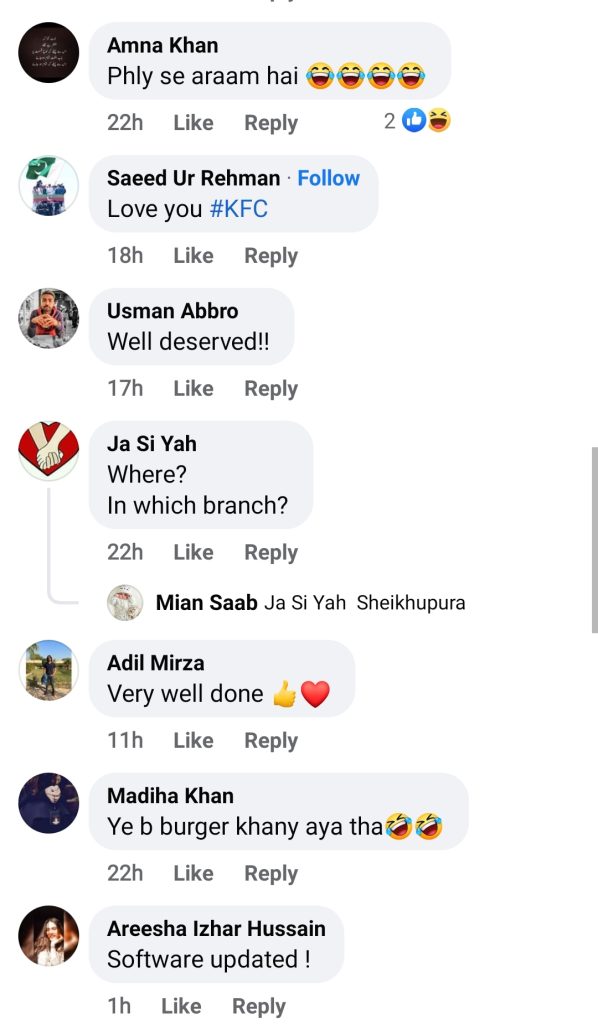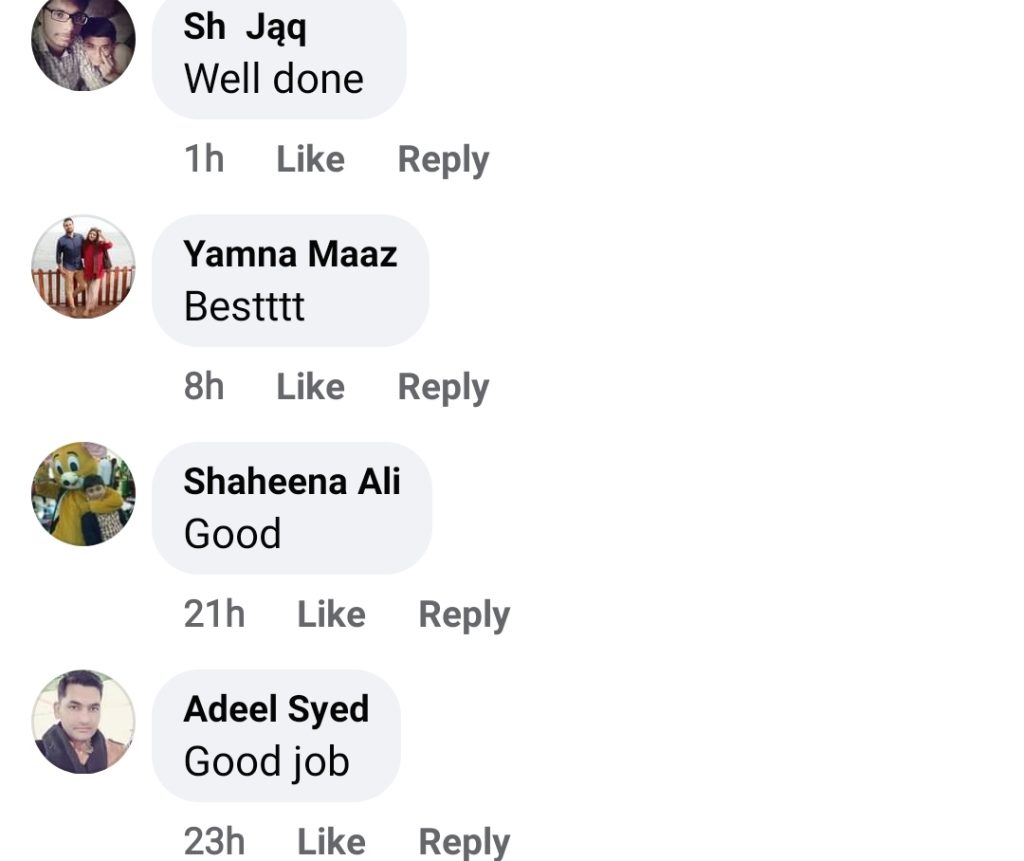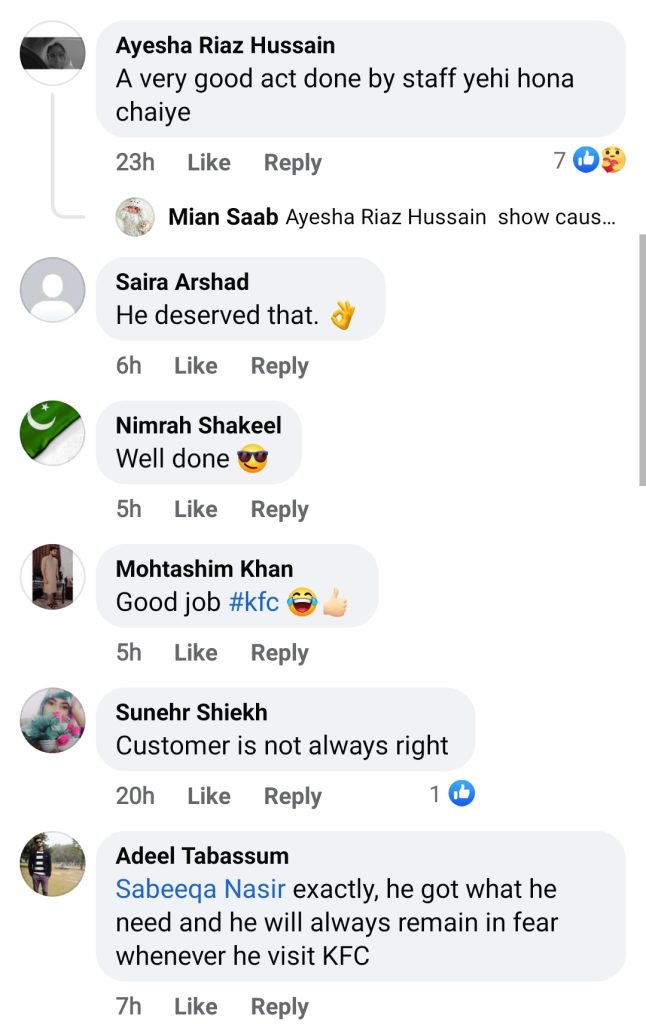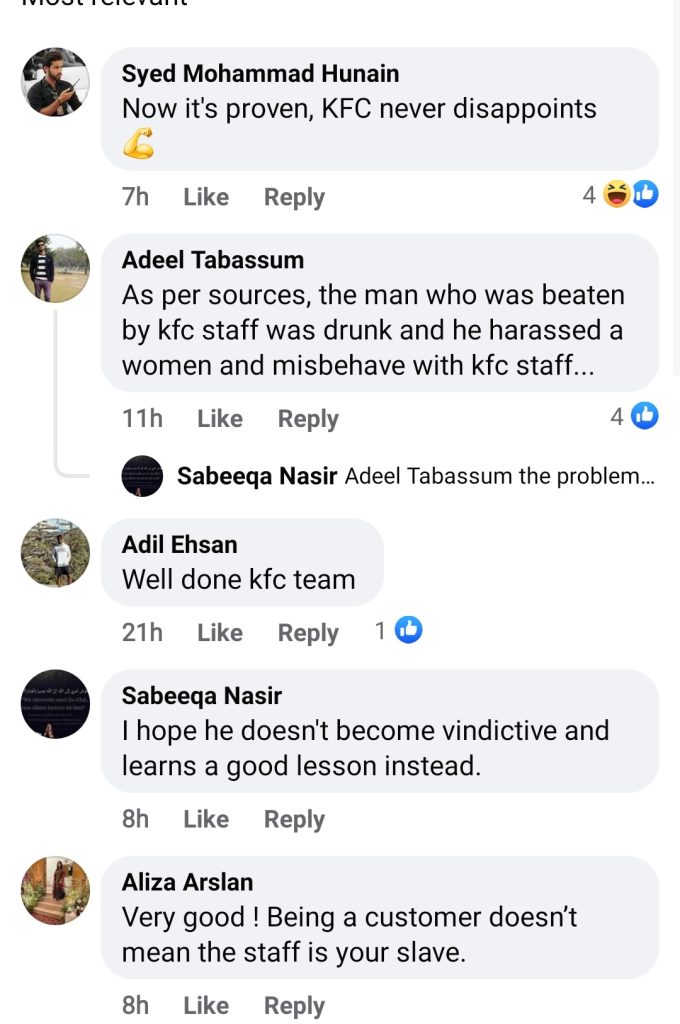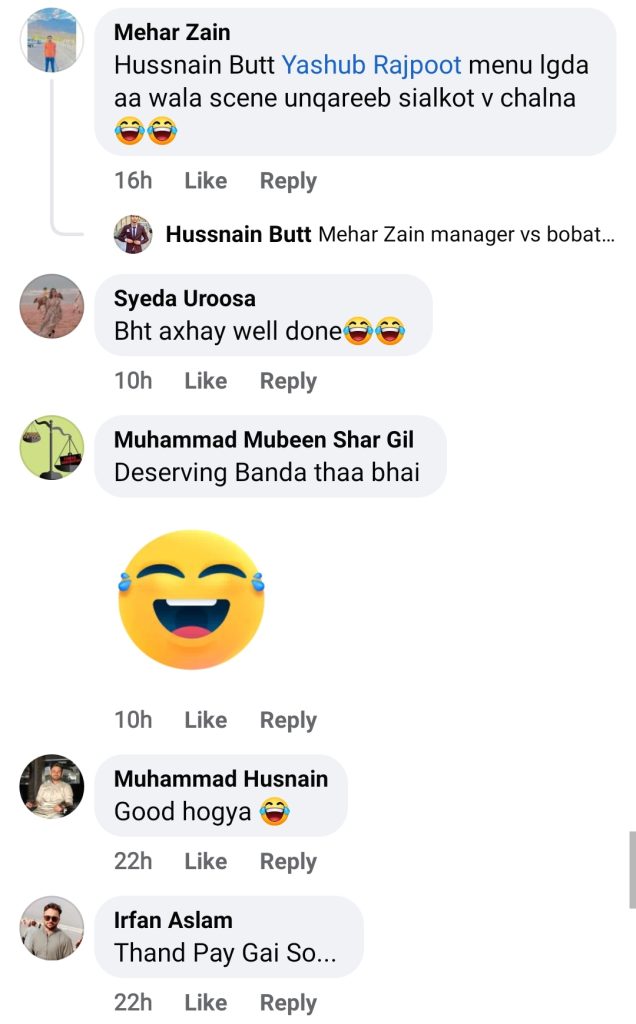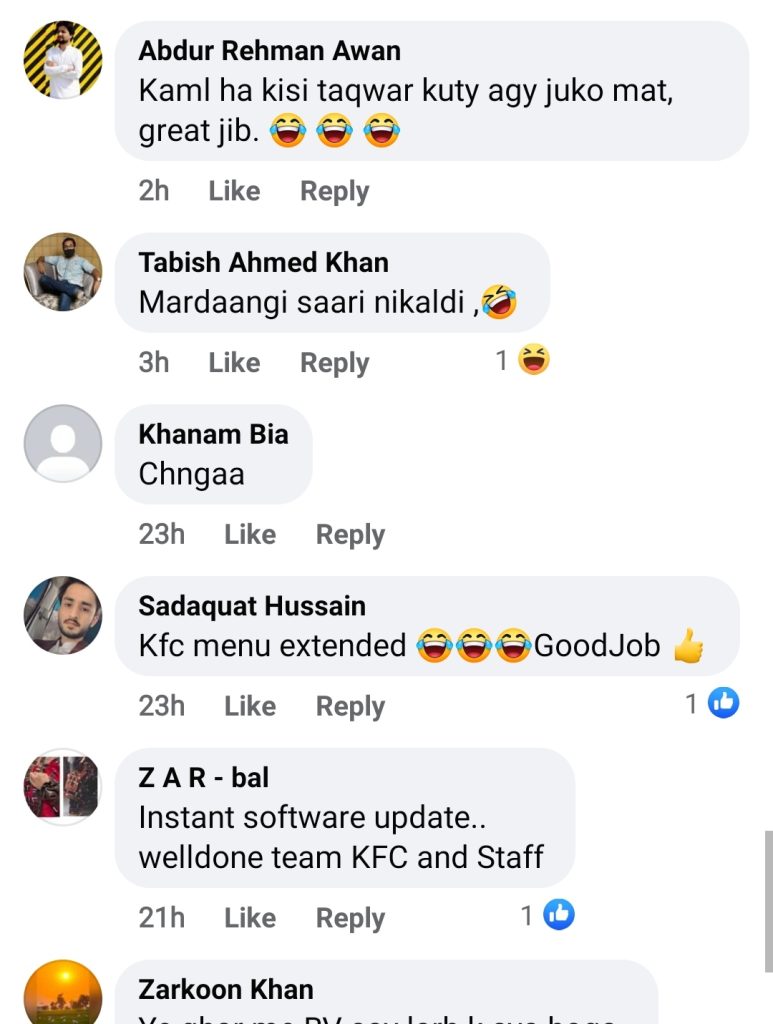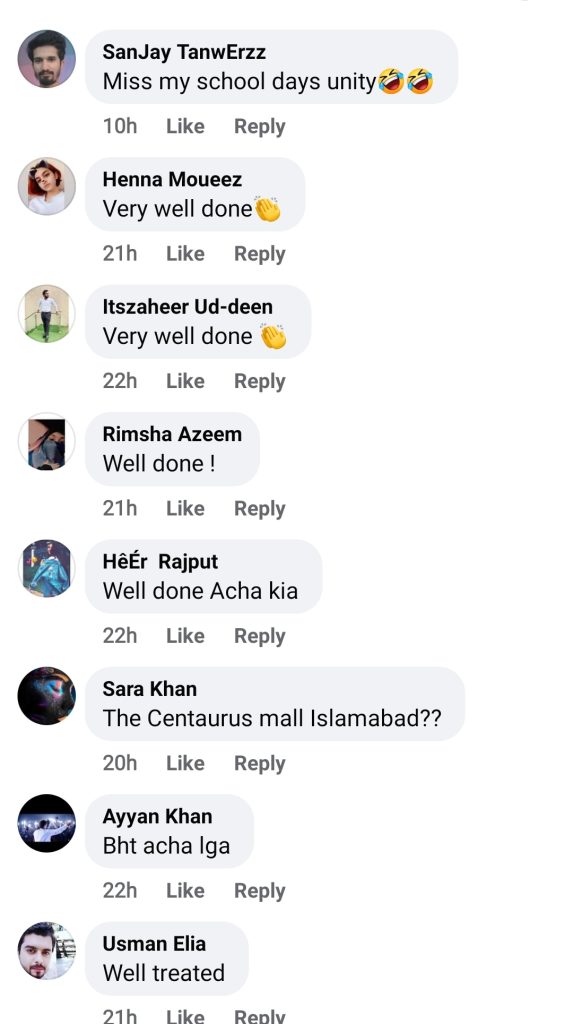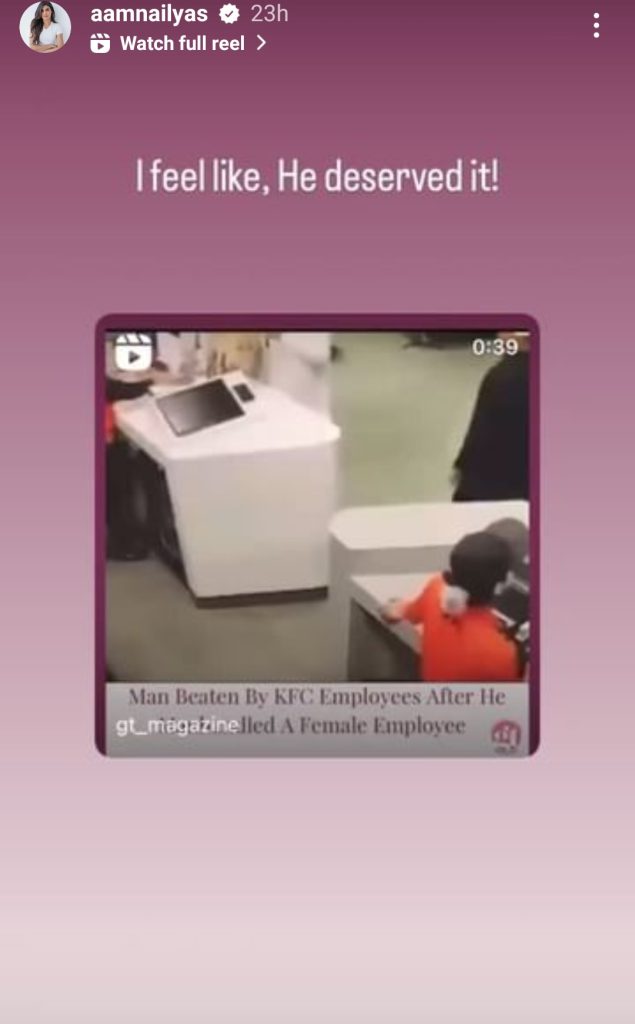 What do you think about the video, do le us know!