Khamoshi Episode 15 Review-Moving Forward!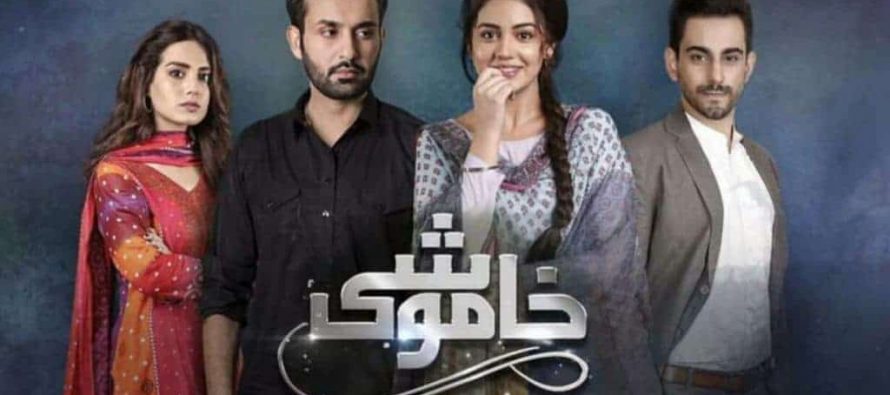 The whole story is moving forward now with every character taking steps towards their final destinations. But before all that "HOGAYI NAIMA KI SHADI". Yes, it finally happened. She has achieved the one and only goal of her life and now she is Mrs. Confused, oh I mean Mrs. Atif. Naima is moving forward towards her final destination and that is tolerating Atif's mood swings which never seem to stop. Atif was again being whiny and said some stupid stuff to Naima. He was the one who first proposed marriage to Naima and now he is not happy, again, because the final rejection came from Arsala and not him. His behaviour towards Naima was uncalled for and straightforward rude. Naima who is shown as such an egoistic person didn't even bother to say a word though and she happily married a man who rejected her one day before the ceremony.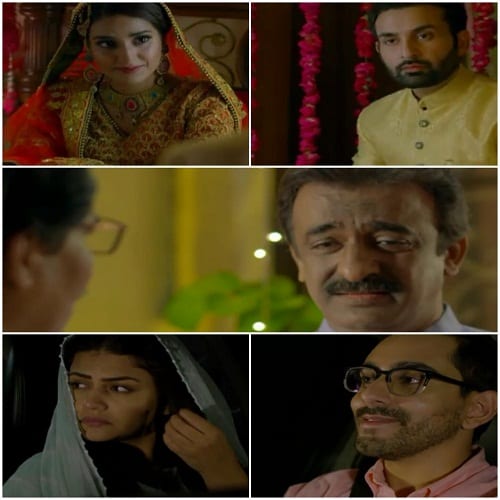 Shahnaz is also joining the league of Atif and was confused about her emotions. She wanted to side with Arsala a bit but she also wanted to be the biggest supporter of Naima and both things were not possible simultaneously. Sabir has finally realised his mistakes but not before his daughter lost her space in her own home. He came to this realisation very late.
Arsala and Shahram are moving towards the same shore now. The main leads are finally at a point where we can expect to see them together. Arsala is over Atif and she has no regrets. She clearly explained Atif's character today. She knows he is not capable of caring for others and is just lost in his own field of emotions. Shahram, however, felt relief on finding out about Arsala's feelings and looks like, he will not waste any time in making his intentions known. His honesty and sweetness were beautifully translated by Bilal Khan on screen. But Shahram has a long way to go. His aunt and cousin thinks about him as their personal property and losing him to a mere maid will be difficult for them.
Zubia's character is written and acted out very childishly. Despite all the efforts to make her look stubborn, she only manages to look lazy. The preview is suggesting a blast in the next episode where Bee Jaan will be made to decide between love and blood. It was a good episode overall!
What are your feelings on Naima ki Shadi? Do share!
---