Introduction:
Ohkay so, the writing of Radain Shah, direction of Aabis Raza & production of Big Bang Entertainment; Khud Parast is a prime time drama that commenced on Saturday on ARY Digital. The first episode was detailed & established the plot pretty well. I had a great time watching it & definitely looked forward to the next episode when the first episode of Khud Parast ended.
Main Characters & Plot:
Uswa (Ramsha Khan) is a confident & independent girl who always does what she feels like. Uswa along with her sister Maria has been raised like that by her mother who believes she has to support her daughters every step of the way. Uswa also has 2 brothers Ehsan (Saife Hassan) & Omar, they both are married & their wives feel that Uswa & Maria get unnecessary edge & a bit too much of freedom for their own good.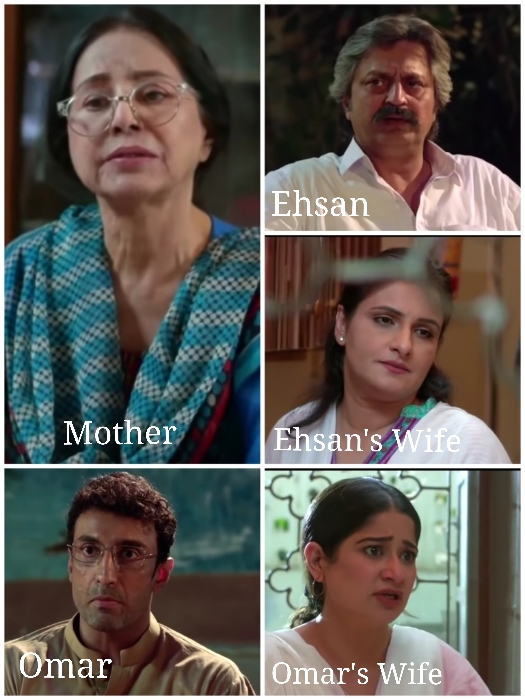 On the other hand Hannan's (Shehzad Sheikh) household was introduced – they are shown to be practicing Muslims who hold onto their values & norms a bit too much. Hannan's mother (Asma Abbas) is a conservative & rigid woman who believes in controlling her family members. She is looking for a girl for Hannan to get married to & that is when she stumbles upon Uswa & her mother in a clothing store. Hannan's Sister in law (Nosheen Shah) is a subdued person who does what her mother in law tells her to do. Hannan does feel that even his niece Hooriya is also growing up to be like that but Hooriya's mother tells him that is only because of her surroundings. Hannan who is accustomed to this environment does not really understand what his sister in law is trying to say & doesn't also put much thought into it.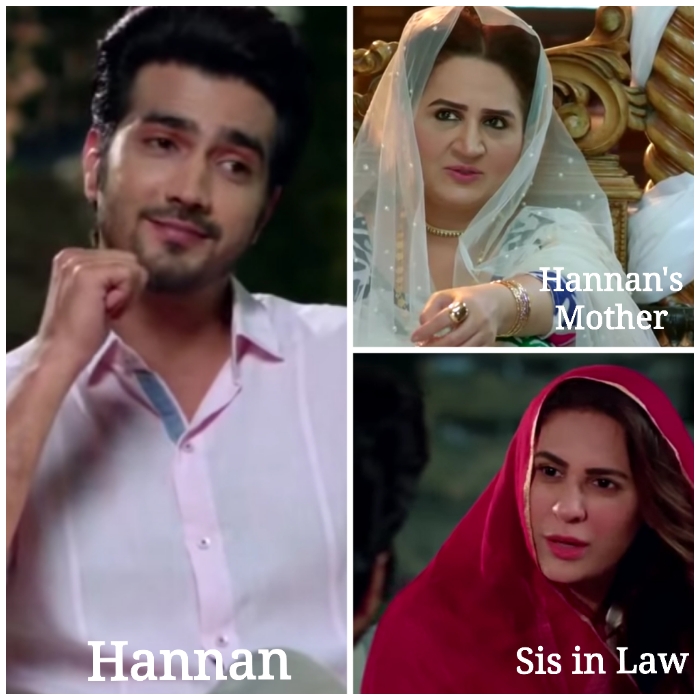 Maria is engaged to Rameez & they are just about to get married. Rameez's friend Adeel gets to have an interaction with Uswa & kind of likes her attitude where she does not pay much attention to him. Adeel is shown to be a playboy who has had quite a lot of affairs in the past. I have a feeling that Adeel might be Hannan's younger brother, let's see.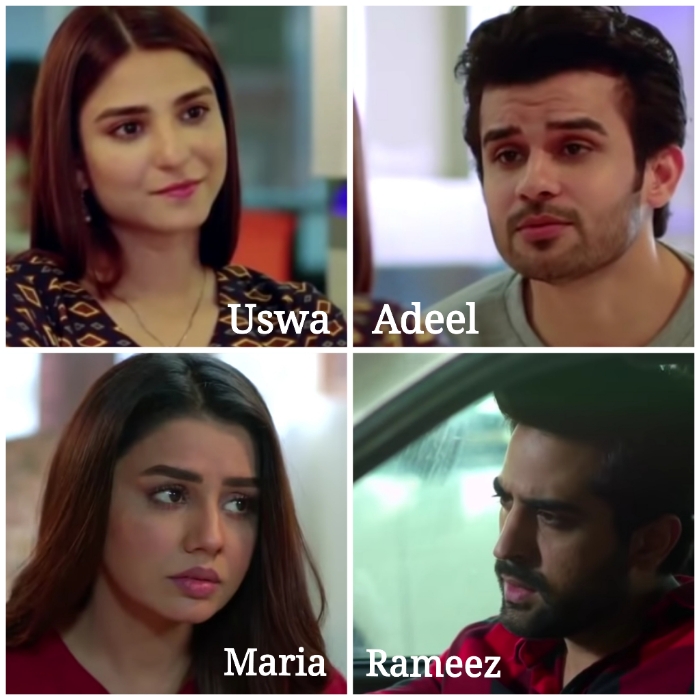 Closing Thoughts:
Overall the first episode of Khud Parast was interesting & pretty decent. They are slowly building the curiosity & it is obvious that Hannan's perfect-looking family is full of dark secrets & the writer will show how religious households are regressive & oppressive. I hope to see a balance being maintained without making things a bit too black & white. It is good to see Ramsha Khan in non-smokey makeup, even though in this drama again she has relied on a lot of makeup but the overall look isn't too heavy or glam, which is good to see. Everyone's acting was decent & so was the direction. Please share your thoughts about the first episode of Khud Parast.
Keep Supporting,
Cheers,
Zahra Mirza.