Khuda Aur Mohabbat 3
It won't be wrong to say that Khuda Aur Mohabbat 3 is one of the most highly anticipated dramas of recent times. It is also because of the fact that the drama viewers have already seen the magical journey in the preceding seasons. This time around, the team of Khuda Aur Mohabbat is coming back stronger with everything larger-than-life. The cryptic teasers have not given away much of the story but have done justice by staying true to the essence of the theme, which is the interlocking of love and spirituality.
The team behind Khuda Aur Mohabbat 3 has also done everything right in order to create the hype and this is exactly why people are looking forward to this beautiful tale revolving around love and the journey of self-discovery so eagerly. Feroze Khan and Iqra Aziz play the roles of Farhad and Mahi, however, it will be interesting to see this fresh pairing creating the magic that the love stories of Khuda Aur Mohabbat are known for. This drama has an ensemble cast and it goes to show that a lot of hard work and thought has gone into making this project, which is why the trailer is speaking for itself. This magical journey starts on February 12, 2021, and the wait is finally over.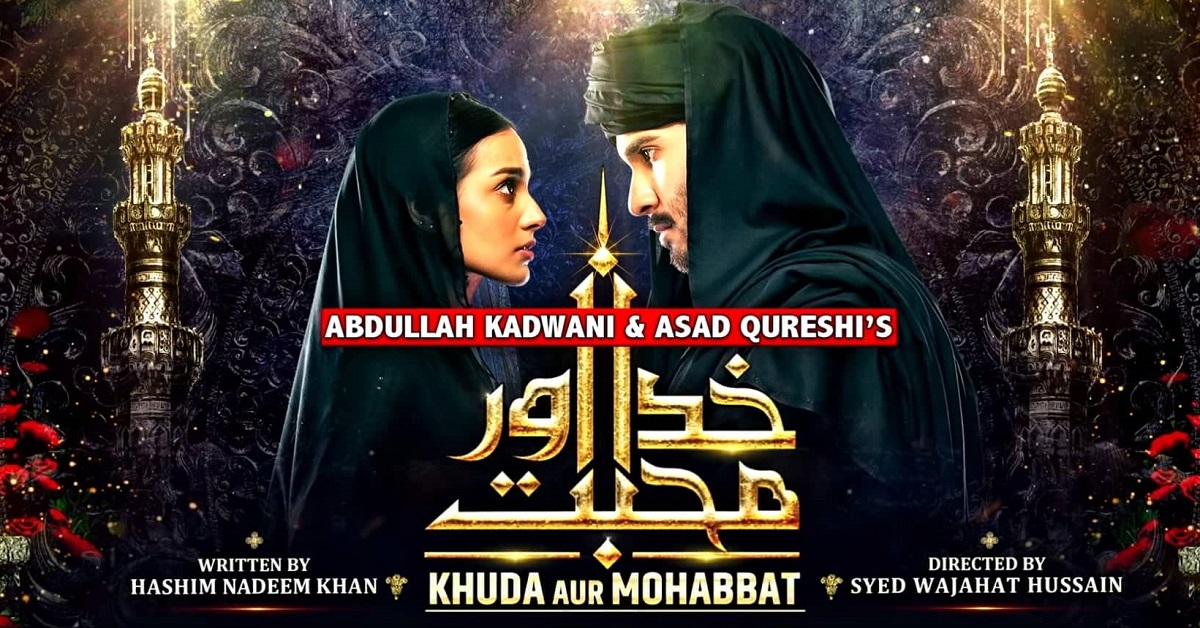 Introductory Details
Writer: Hashim Nadeem Khan
Director: Syed Wajahat Hussain
Producer: 7th Sky Entertainment
Channel: Geo TV
Airing Date: February 12, 2021
Day: Friday
Time Slot: 8PM
Genre: Romance & Melodrama
Cast
Iqra Aziz
Feroze Khan
Javed Sheikh
Mirza Zain Baig
Junaid Khan
Asma Abbas
Sunita Marshall
Tooba Siddique
Usman Peerzada
Rubina Ashraf
Hina Khwaja Bayat
Meherbano
OST
Singers: Rahat Fateh Ali Khan & Nish Asher
Composer: Naveed Nashad
Lyricist: Qamar Nashad
Promos
Behind The Scenes