Ohkay so, this episode of Khuda Aur Mohabbat practically had nothing to offer except the fact that it was an elaboration of the misery inflicted on all those who were mourning the loss of Farhad. At this point, I am not too sure of what to feel about the pacing of the drama because each passing episode turns out to be slower than the previous one. The preview of the next episode did excite me because Mahi's life is about to change but then it makes me wonder how long her misery will be prolonged & stretched? As much as the performances of all the actors are convincing, I fail to form a connection with them & this has probably not happened before but when it comes to Khuda Aur Mohabbat 3, I do enjoy watching the actors & their performances but when it comes to the characters, there's not much to take away.
& The Mourning Continues
In this episode, even Rida was seen blaming herself for everything that Farhad went through. As much as I do understand why Mahi is feeling this way, I really wish she was not made to go through this because she is not at fault, to begin with. Farhad was the one who really misconstrued the whole situation. I really feel like this is all that I get to think & feel when I watch the episodes of Khuda Aur Mohabbat because it is unfortunate that the director failed to justify the intense feelings Farhad developed for Mahi. Considering how the director has taken his sweet time in elaborating each & every detail & emotion related to Farhad felt by all the characters, it is sad that he did not make the most of this relationship to at least allow it to look justifiable as to how & why Farhad reacted the way he did. Mahi is going to suffer for something she wasn't even responsible for.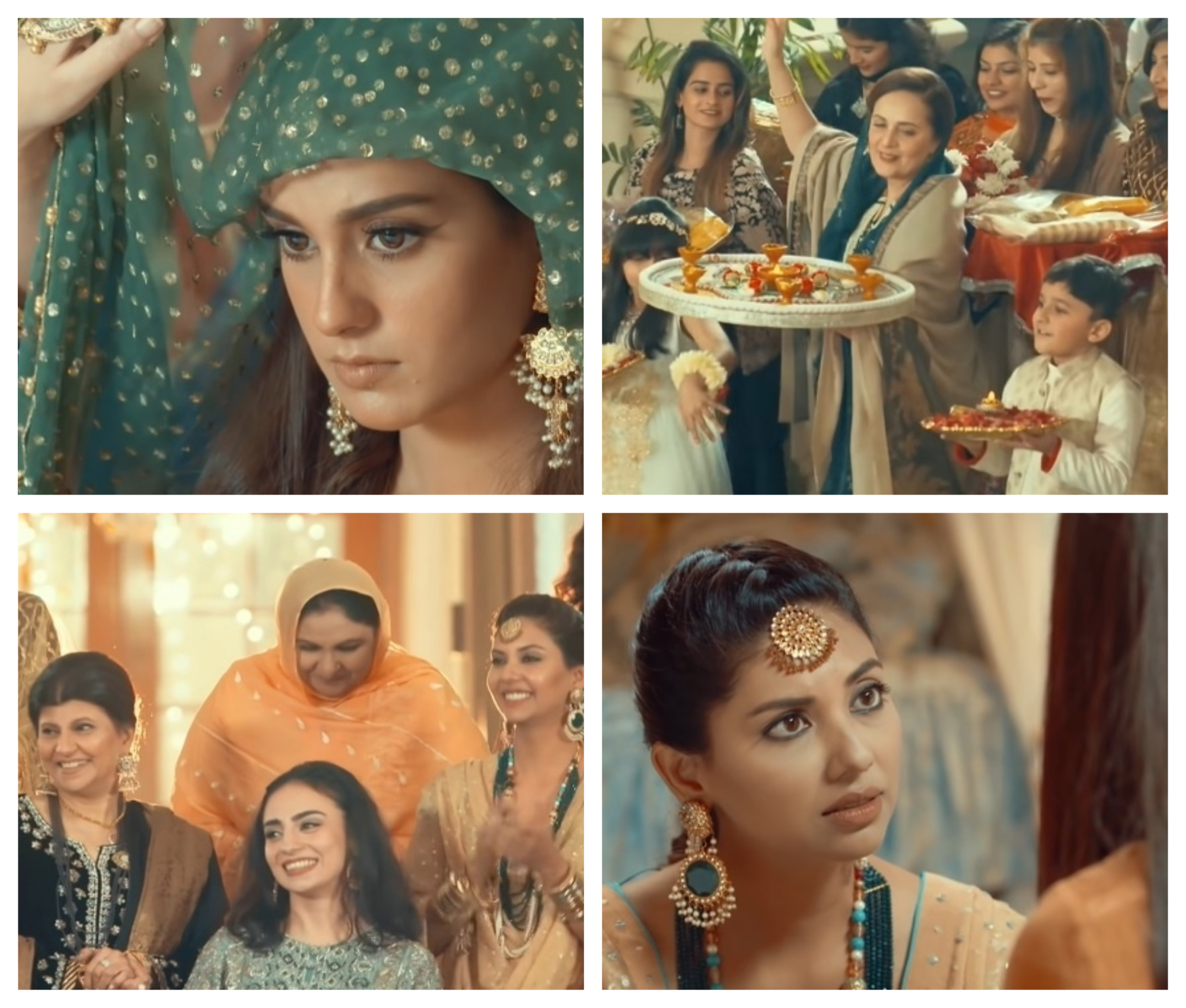 In this episode, Sahiba was seen giving Mahi the pep-talk & reminding her of all the burdens she carried on her shoulders & all the labels that were attached to her just because she belonged to this family, which again brings me to my point that why wasn't this sort of conversation shown between Sahiba & Mahi when they both were in Lahore & Sahiba could see Mahi behaving recklessly. The start of the drama now seems a lot shakier because it makes me wonder about all the golden opportunities lost which otherwise would've helped in creating the impact & to add depth to the story. There is no denying the fact that the production value & the association of star cast is what is turning out to be the success factors for Khuda Aur Mohabbat but when it comes to the storytelling, there are a lot of flaws.
Farhad's family is devastated, his mother, his sister, his brother & now even his father feels hurt because of the way he treated Farhad. Those scenes were definitely quite emotional but seemed a bit too prolonged to keep me engaged. Dilawar is the only person who is acting as a support system to Farhad's family because he is also deeply affected by what has happened to him.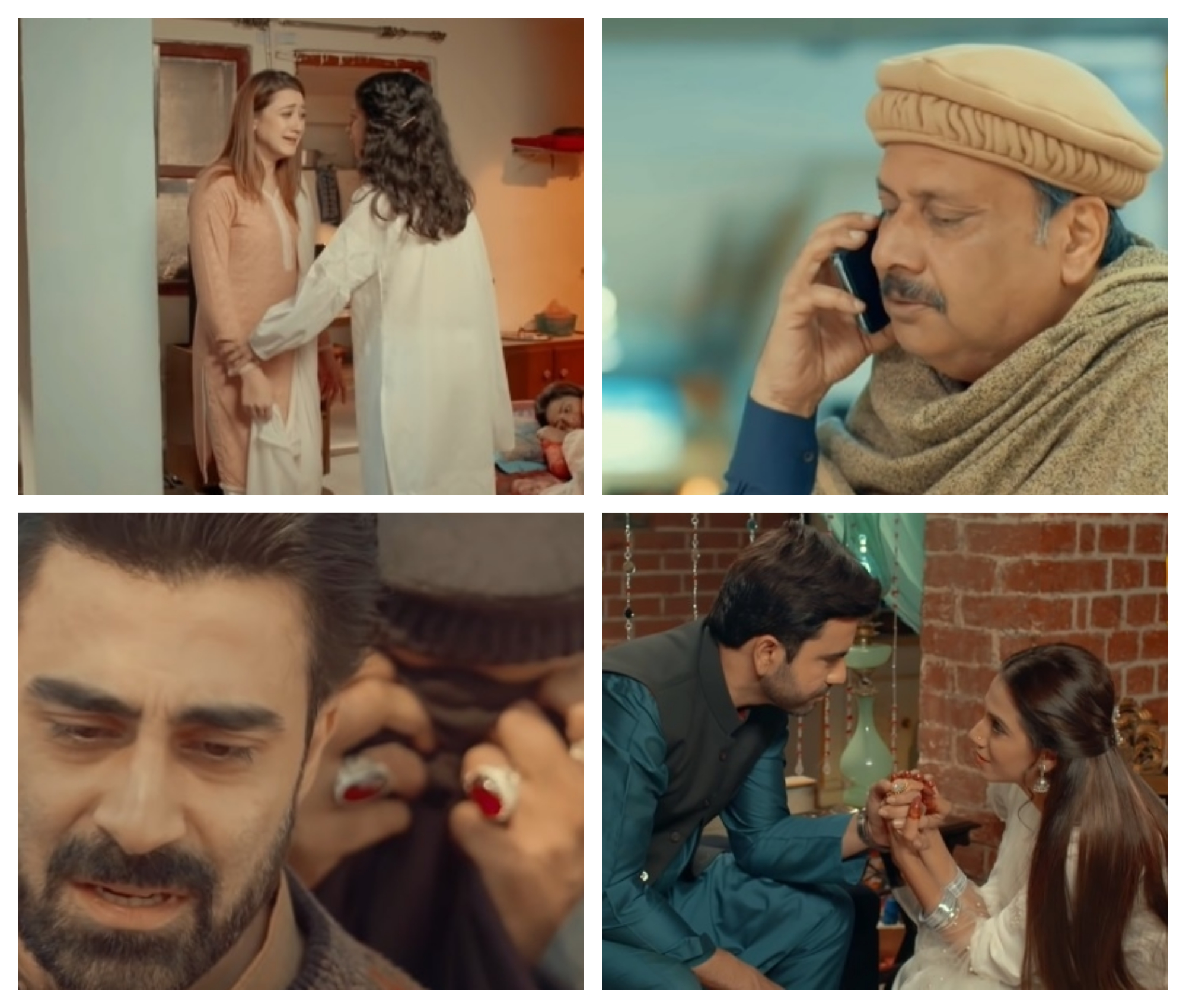 In this entire episode, the only interaction I found interesting was between Sikandar & Romana. It seems Sikandar's mother was aware of his activities & after he lost his wife, she allowed Sikandar to have things his way. The conversation where Romana explained everything that Sikandar went through & how he went about his life was conveyed beautifully. I also found the element of respect between Sikandar & Romana quite endearing. She truly looks up to him & is deeply in love with him. Sikandar also feels that way but he is well aware of the background Romana comes from & the kind of values his mother holds, therefore he has not really made any promises. The fact that Romana knows that he only comes there to divert his mind also showed the level of understanding she has when it comes to Sikandar & his affairs. It is interesting how this sidetrack is turning out to have the potential of being a lot more engaging than what it seemed in the previous episode.
Looking Forward To The Next Episode
The preview of the next episode suggested that Farhad's bad-dua will be materialized & Taimoor will die. I will say that Mirza Zain Baig is such an amazing actor, it would be so nice if he gets substantial roles in dramas. I remember the character of Saim also passed away in Meer Abru & now in Khuda Aur Mohabbat Taimoor, played by him is also not going to make it. Sad because he has the kind of screen presence that as a viewer, you enjoy watching his character on screen. Mahi already seemed numb & with all of this happening, she would know that Farhad was actually hurt!?!?! Once again, the more I feel for Mahi, the more I find Farhad unreasonable, only because the director did not go into detail while establishing their relationship. Mahi will now live with the guilt that she turned Farhad away & because of her Taimoor also passed away. Sad & uncalled for. Anyways, all the characters deserve full points for giving convincing performances, I just wish the pacing of Khuda Aur Mohabbat 3 wasn't this slow. I must say, Sunita Marshal & Tooba Siddique looked stunning in this episode & the entire Mehndi setup was grand & beautiful. Please share your thoughts about this episode of Khuda Aur Mohabbat 3.
Keep Supporting,
Cheers,
Zahra Mirza.