Ohkay so, it is unfortunate that despite the massive viewership Khuda Aur Mohabbat 3 is getting, the drama makers & the channel thought it was appropriate to show a misleading preview last week which showed the mishap Mahi & Taimoor faced after their Rukhsati. I guess the team themselves knew this episode was going to be a filler, therefore they showed such a preview in order to keep the viewers engaged, making sure they tune to this episode to get disappointed. I don't know about others but I sure did get disappointed because I was hoping for that major twist in the story but sadly, the non-stop crying of all the supporting characters was quite taxing, to be honest.
A Bucket Full of Tears
I guess all the supporting actors & characters such as Naheed, Sajal, Sajjad, Fariya & Dilawar know they have been cast in the show to cry as much as they like, so because unfortunately there is nothing more to their characters, I will definitely give them credit for doing justice to the duty that has been assigned to them. At this point, I really wish I could have felt their pain but I fail to do so because of how stretched this entire scenario has become & looking at the preview of next week, I am so not in a mood to see more of it because it doesn't seem to be coming to an end.
The first half, in fact, the major part of this episode was dedicated to Farhad's family mourning his loss & just not really coming to terms with the reality. In this episode, I am kind of relieved that Farhad's mother continued to sleep & rest because it spared me another crying fit from her side.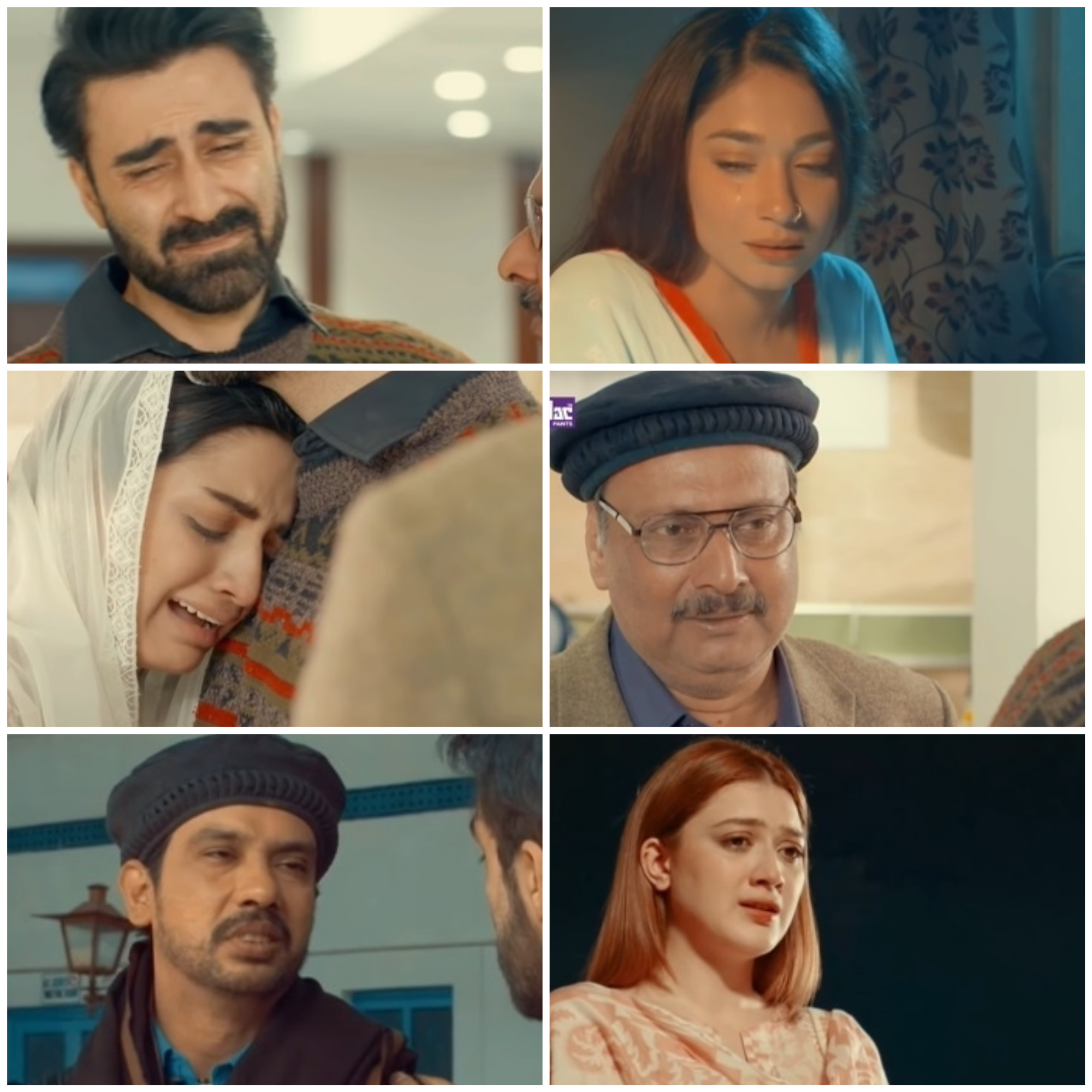 In the previous seasons, the element of spirituality was so submerged in the story that without any dramatics or theatrics, it just had its special essence to it. In this season however, all those dramatic shots of the shrine & darvesh seem to be doing nothing sadly. I don't really find any meaning to his scenes because everytime I see him, I wonder does he show this kind of bewilderness for everyone that he comes across or is it just dedicated to Taimoor & his family because they happen to be the important characters of the story? I am sure the dervish meets a lot of people on a daily basis so does he get to predict everyone's future with so much precision every single time? There were so many ways of adding & justifying the touch of spirituality but in this season, it just seems to have been added for the dramatics & nothing else.
Sikandar's mother definitely isn't oblivious of his activities. She knows about Romana a bit too well but she chooses not to speak about her directly. However, Sikandar doesn't seem threatened with it because even after that conversation, he was in touch with Romana. He definitely doesn't come across as a submissive person therefore it looks he is in no mood of cutting ties with her.
Mahi was aloof & she absolutely couldn't take her mind off Farhad. She feels guilty & no matter what others said, she just couldn't stop feeling that way. Anyways, the big day was finally here & it was really nice to see how happy & excited Taimoor was. In such a grim & sad episode, it was nice to see a happy face among such sad faces. I so wish they had given some more coverage to his character but sadly, in the middle of so many crying & sad supporting characters, his happy-go-lucky character didn't get a chance that he deserved.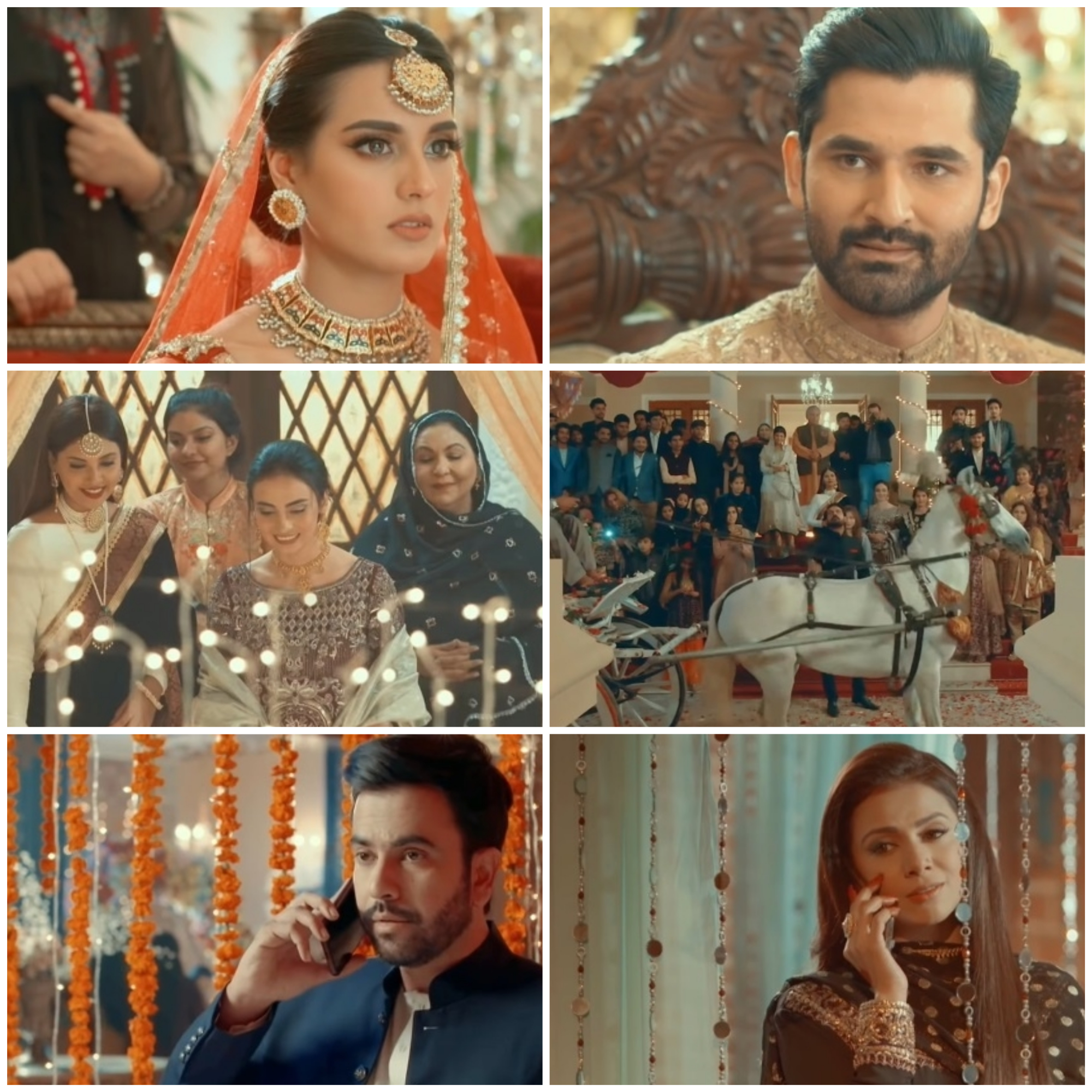 Great Camerawork
The only good thing about this episode was that the director took his sweet time in showing all the wedding festivities in an elaborate manner. This is what big fat weddings look like & it was nice to see it all. The camera work during the wedding scenes was really nice. I really wish they had gotten a bit more space in Gulzar Palace because the staircase is now looking monotonous now because all the conversations the members of Mahi's family have happen on that one particular staircase, so much so that she even had her Nikkah right in front of that staircase too. Anyways, the director really made sure to make the most of the beautiful location & the beautiful exterior of Gulzar Palace because those aerial shots were nice to see & so were all the wedding festivities.
Once again, I couldn't wrap my head around the fact that the women of Peer-zada's weren't observing Hijab. In the initial episode, Noora made sure everyone knew that they weren't allowed to look at the women but this time around he was mingling a bit too well too. Sunita Marshal has looked stunning throughout the drama but this particular makeup look of hers was definitely not the best. I must say Iqra Aziz has not looked this gorgeous in any of her dramas before. She was simply gorgeous & the choice of outfit was stunning too. It is unfortunate that this episode turned out to be a filler but the only thing that compensated was the wedding sequence during the second half of the episode because I wasn't really happy while watching the first half honestly. Anyways, please share your thoughts about this episode of Khuda Aur Mohabbat.
Keep Supporting,
Cheers,
Zahra Mirza.