Ohkay so, this was a pretty straightforward episode of Khuda Aur Mohabbat 3, with a lot of conversations happening between the characters. Things finally seem to be moving a bit in the story but as much as I'd like it to, I don't really see it ending anytime soon. For a drama touching the 30th episode mark, it won't be wrong to say that nothing substantial has happened in it for weeks & weeks now!
Mahi's Decisions
One of the important conversations happened between Farhad & Dervish were about how he should give himself up for the bigger purpose in life. Farhad so far hasn't understood what Dervish is trying to tell him but slowly & steadily, he will realize that. At times, it does look a bit confusing as well because Dervish himself doesn't let him forget about the love he has for Mahi & wants him to remember the kind of intense emotions he has felt for her. On one hand, one can think that the Dervish wants to see Mahi & Farhad together but on the other, he wants Farhad to be free from the world around him.
Mahi's mother let Nazim Shah know about Sikandar's proposal. The moment I heard Nazim & Kazim speak about Sikandar's stature & power in the area, I knew they'd be happy with this settlement because it brings them a lot of benefits & the promo suggested just that. It is sad that Mahi who now started feeling like she had some sort of control over her own life will be forced to take a decision against her will. Although lovingly but in the end, even she will know that she doesn't have an option of saying no. Even if Mahi doesn't get to be with Farhad, but if she doesn't want to get married to Sikandar, I really wish she says that because the Mahi that we have seen so far is the one who does what she wants to!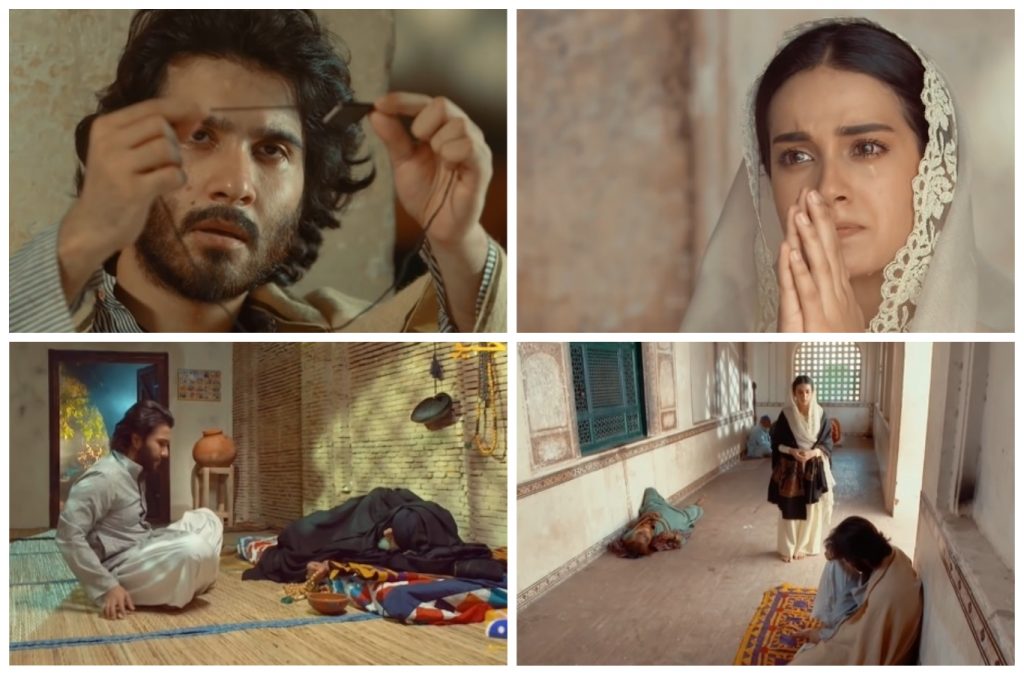 So, Mahi & Farhad finally met after half the drama went by, their conversation was long & detailed with Mahi telling him everything that she wanted him to. Farhad was still stuck on the same page but I was glad when I heard him holding himself accountable for the bad-duas. However, I couldn't really understand the overall attitude of Farhad where he seemed a bit too stern & cold, then all of a sudden went into a victim mode. Mahi's attitude was pretty much the same where she just requested him & wanted him to stop wasting his life just like that. Mahi genuinely wants Farhad to snap out of this misery. The whole Taveez nahi pehnoongi seemed a bit of stretch, which obviously is going to result in their next meeting, so it's understandable.
Good Performances
This episode of Khuda Aur Mohabbat 3 did move things forward & yes, it ended on an important note with Sahiba asking Mahi the question she has been avoiding for months now – is she in love with Farhad too? Sahiba has been convinced about it since day one but when it comes to Mahi, she will now be forced to think about it. Iqra Aziz & Feroze Khan acted brilliantly in this episode, however, I wish the director had at least given Feroze Khan a bit more clarity during the Mahi-Farhad meet-up scene. Please share your thoughts about this episode of Khuda Aur Mohabbat 3.
Keep Supporting,
Cheers,
Zahra Mirza.