Ohkay so, the only two important scenes in this entire episode of Khuda Aur Mohabbat 3 were the meeting of Farhad with his family & then the conversation he had with W&D Dervish about 'kismat ka banda'. While I enjoyed that conversation so much, I ended up scrolling the cursor to see which number of episodes this was & I was surprised to see it being the 32nd episode. I have said this before & will say it again, the slow pace has definitely ruined this drama & has made it extremely hard to watch it with interest. This conversation should've happened weeks ago so that we could've seen a change or some sort of emotional transition of Farhad but not sure what made the drama-makers think saving it till 32nd episodes was the right thing to do!
The Reunion & The Spy
Farhad's reunion with his family, especially his mother was done nicely. All the things they said to him only showed how helpless they felt but knew that they stood no chance because they were well aware of Farhad's stubborn nature. I liked that his father once again reinforced the sense of responsibility & let him be, it showed that he always wanted to see Farhad at such a position in his life where he stood firm on his ground & didn't back off from his commitments. Although, Farhad hasn't chosen the path that his father wanted to but it was nice that he was very respectful towards Farhad's choices. His mother's heart was put to ease & she didn't need anything more than seeing her son alive. Their meet-up was definitely the highlight of this episode which was also acted out brilliantly.
Another important scene of this episode was Farhad's conversation with Dervish. For the first time, it was suggested that Dervish wanted to see Farhad free from all the desires related to love that he had for Mahi. This was definitely one of the life-changing conversations that Farhad had which showed him a completely different perspective. Realistically it suggested that this conversation happened some time ago but it was now showing effects & Farhad had just started to think on those lines. Initially, I also used to think that maybe Dervish wanted Farhad to end up with Mahi but now I do realize that he was bringing them face to face time & again, only to strengthen Farhad & to make him realize that he could continue to live without being with her. This way, the Dervish tested Farhad & helped him in a different manner.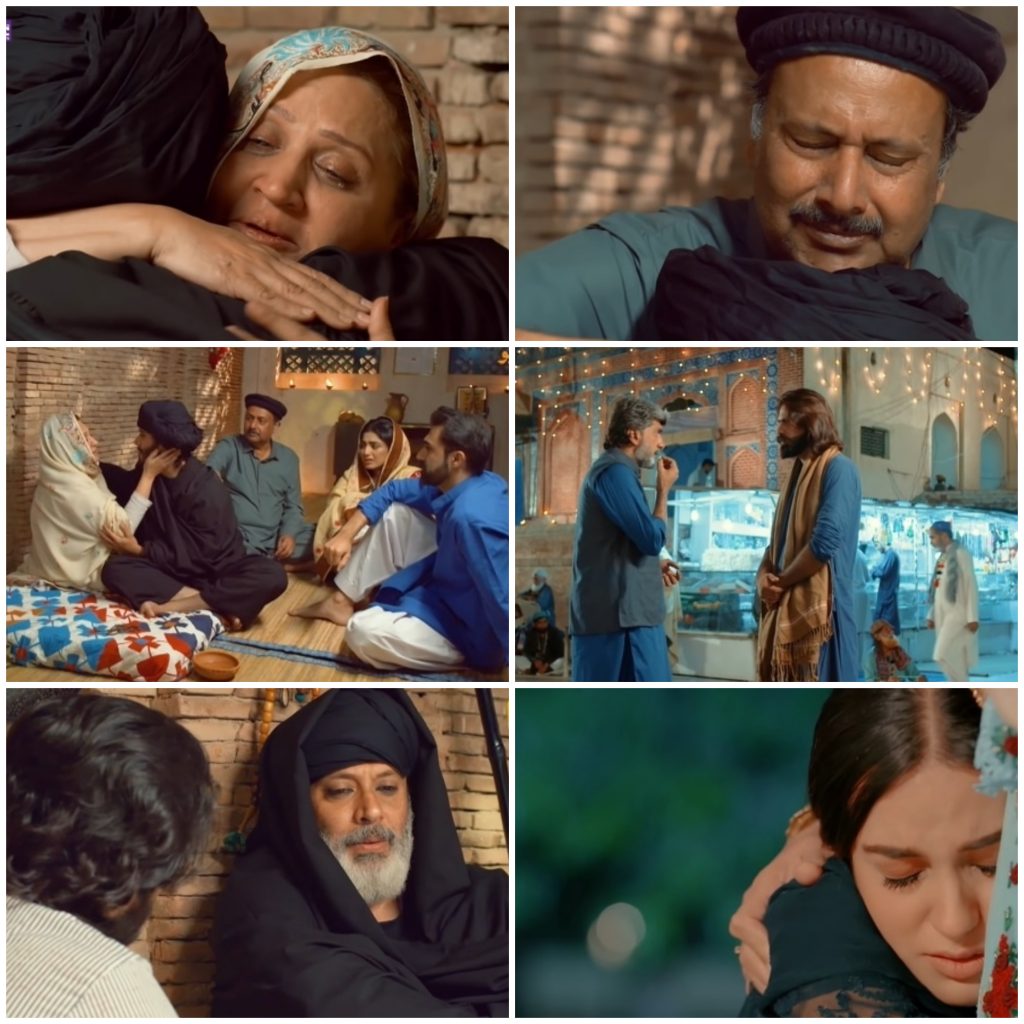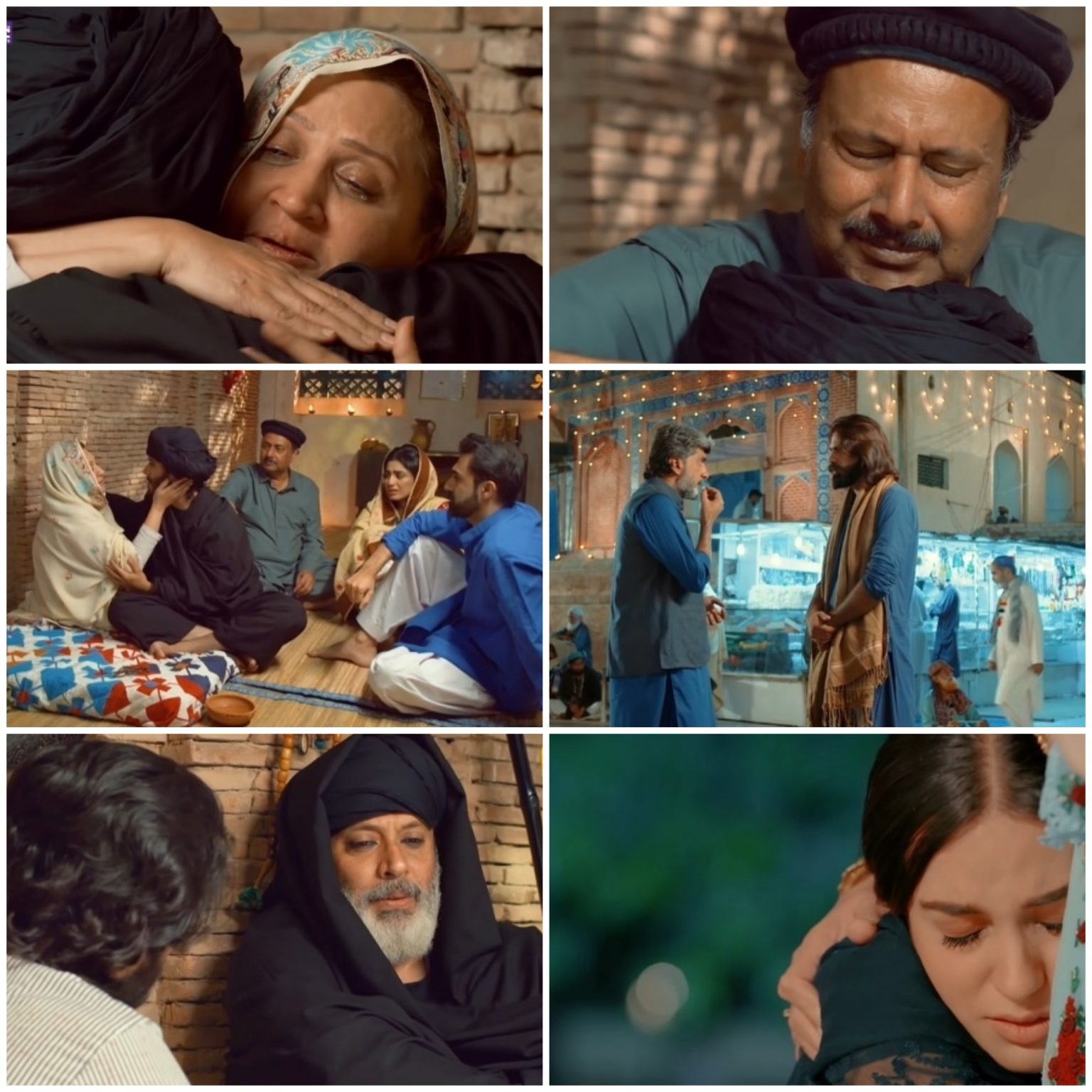 As far as finding details about Farhad was alright, Kazim Shah's sudden interest in Farhad's lady-love seems so out of place & out of his character. I do understand that throughout this drama, all the characters have been obsessed with Farhad but this one takes the cake definitely. Kazim Shah should be worrying about Mahi's upcoming wedding to Sikandar, his elections & campaigns, but instead, he is obsessing over Farhad's love life. I thought Noora telling him that Farhad met his family & now takes care of the affairs related to Mazaar would settle his curiosity but he decided to take it a step further. It is understandable that the writer chose this route only to later expose the equation/love that Mahi & Farhad have for each other but once again, it seems a bit unconvincing. Noora also left a spy in the Mazaar to find out more about Farhad!?!
I really don't know what to say about Sahiba really, it is unfortunate that as much as I like Sunita Marshall as an actress, I feel saddened that she was given such a role that is just so absurd & has no sensibility whatsoever. Just in the last episode, she told Mahi to buck up & close Farhad's chapter now that she was engaged to be married to Sikandar & in this episode, she once again brings Farhad up to dig deeper into Mahi's wounds. That girl is already suffering, she is torn between the guy she likes/loves & her family's expectations of her, she has kind of made up her mind & Sahiba has once again struck like a bolt, trying to shatter everything & once again mess with Mahi's brains. I so so wish Sunita Marshall herself had done something, had given some kind of input to prevent her character of Sahiba look so stupid but sadly that didn't happen. I think more than Mahi, Sahiba is in love with the idea of seeing Mahi with Farhad. Once again, one fails to think why would a girl married into such a family of prestige who knows how this family rolls, would be so fascinated with the love that a random guy from Lahore has for Mahi. Maybe in her free time she has been reading quite a lot of digest stories, hence the obsession.
Slow Episode
This episode of Khuda Aur Mohabbat 3 was once again quite slow but the saving grace was those couple of scenes. At this point, as much as I do understand Mahi, I don't really feel for her because she chose not to take a stand for herself. She just went with the flow & now seeing her crying bucket of tears is not making much of a difference. Yes, I am not saying she should've said that she wanted to marry Farhad but instead she could've excused herself from this life-long commitment which she knows is only going to demand a lifetime of sacrifices without her heart into it. I think she should've done this much for herself & I would've seen it as something substantial. Props to Asma Abbas & Waseem Abbas for their soulful performance as Farhad's parents, they portrayed those emotions beautifully along with the actors who played the role of Farhad's siblings as well. Please share your thoughts about this episode of Khuda Aur Mohabbat 3.
Keep Supporting,
Cheers,
Zahra Mirza.