Ohkay so, this episode of Khuda Aur Mohabbat covered the life-changing decision that Farhad took for himself. The entire episode revolved around Farhad & how everyone around him reacted to his plans. I loved the way the director made the most of everyone's emotions because it added a lot of depth to every single scene. I am glad that with each passing episode, more & more characters are getting introduced & each one has so much screen presence that as a viewer, I can not wait to see what they have to offer. I must say the casting so far is impressive & more than that, each & every actor is doing complete justice to the characters that have been assigned to them.
Farhad's Departure
I must say, Feroze Khan has really been carrying the drama on his shoulders for now. Throughout this entire episode, I couldn't help but notice Farhad's body language, which is also a reflection of his immaturity & his lack of wisdom about life in general. Farhad has always been a trouble-maker, he has never really understood the purpose of his life & this is exactly what shows in how he sees things as of now. For Farhad, everything is just too simple & he doesn't really understand the intricacies of life. This is exactly what has driven him to this point where he thinks he has to confess to Mahi to take this relationship one step ahead. Farhad definitely has no idea what he is going to get into or what life has in store for him.
Initially, things became a bit too easy & promising for Farhad because Nisar decided to help him. Farhad was obviously heart-broken that Mahi had left suddenly & this is exactly what made him impatient too. All this while, Nisar has grown fond of Farhad & he is ready to help him achieve his goals. Nisar does not really have an idea of what Farhad is going to do but just because he also knows that Rida has a special bond with him, he feels obliged to help Farhad.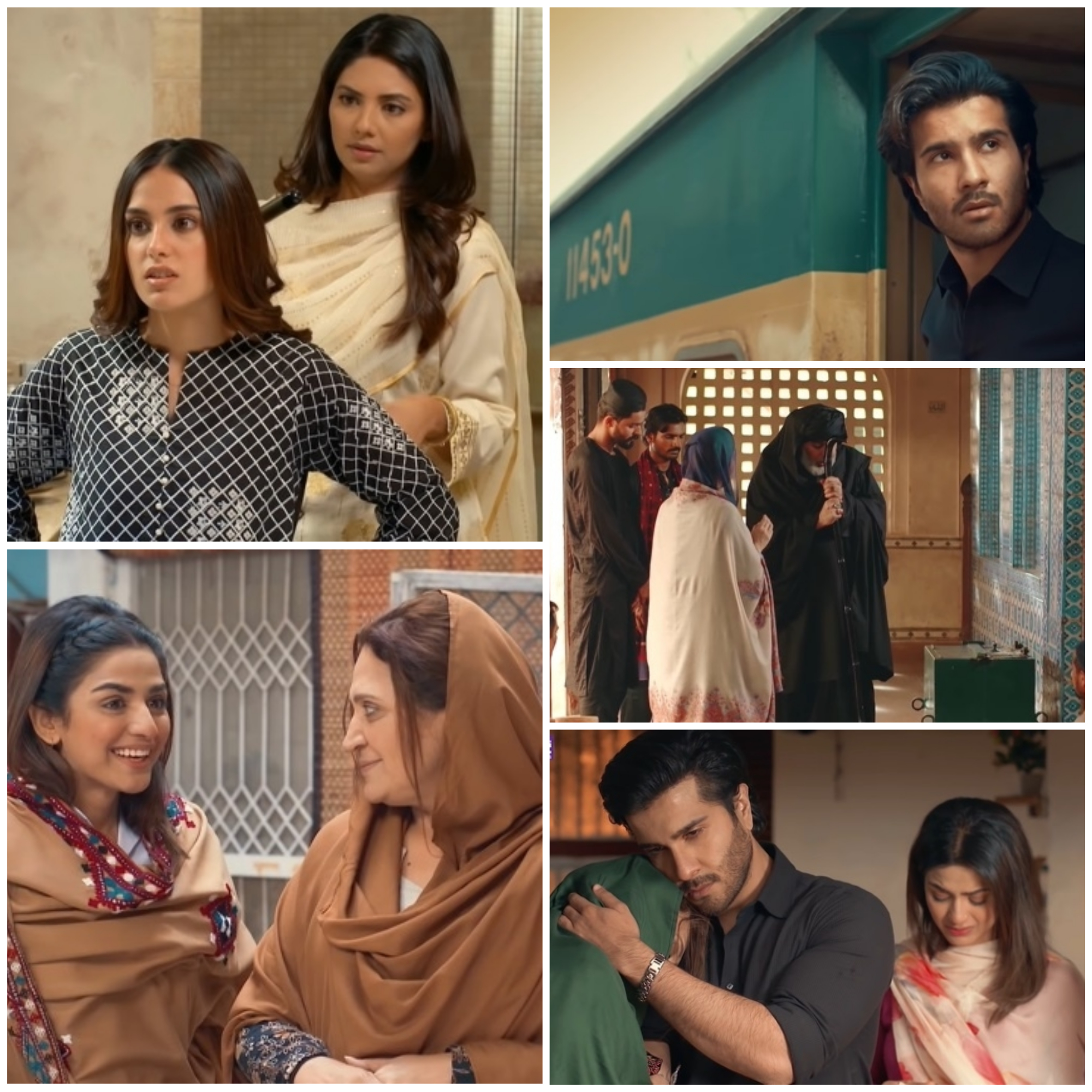 The departure scene of Farhad was nicely done. It showed no matter what, for a mother, her child is always very special, for a sister her brother is a companion & for a father, a son should have some sort of perspective, a clarity that is going to help him in his life. In this entire scenario, Farhad's father was being practical, because as much as he did understand what his wife was going through, he knew how important it was for Farhad to be on his own & have aspirations that are going to shape his future. Little does his father know what Farhad is going to get into.
So, Farhad came to Bhawalpur & got a glimpse of what Mahi's family & her household was like. I must say Usman Peerzada's screen presence was so strong & his performance was beyond impressive. In such a short scene, he let the audience know who Kazim Shah was. After this brief introduction, I am interested to find out more about him. Farhad will definitely realize that not everyone is as easy-going, warm & welcoming as Nisar. Kazim Shah (Usman Peerzada) won't have an issue giving Farhad shelter in his house but he also wouldn't let him cross the line based on the impression that Farhad will create. Noora (Malik Raza) is definitely going to play an important role in Farhad's life in Bhawalpur but first & foremost, he is always going to be loyal to Kazim Shah's family. I really liked the way Farhad was learning more & more about Mahi's family & life. This was something he had never imagined in his wildest dreams & now all of this was his reality. Farhad's first interaction with Chotay Shah Sahab (Sohail Sameer) was also quite interesting. This was another incident that gave Farhad an insight into Mahi's family. I am also quite interested to see the character that Saqib Sameer is going to play, especially after his impressive performance in Raqeeb Se, I can't wait to see his contribution in Khuda Aur Mohabbat.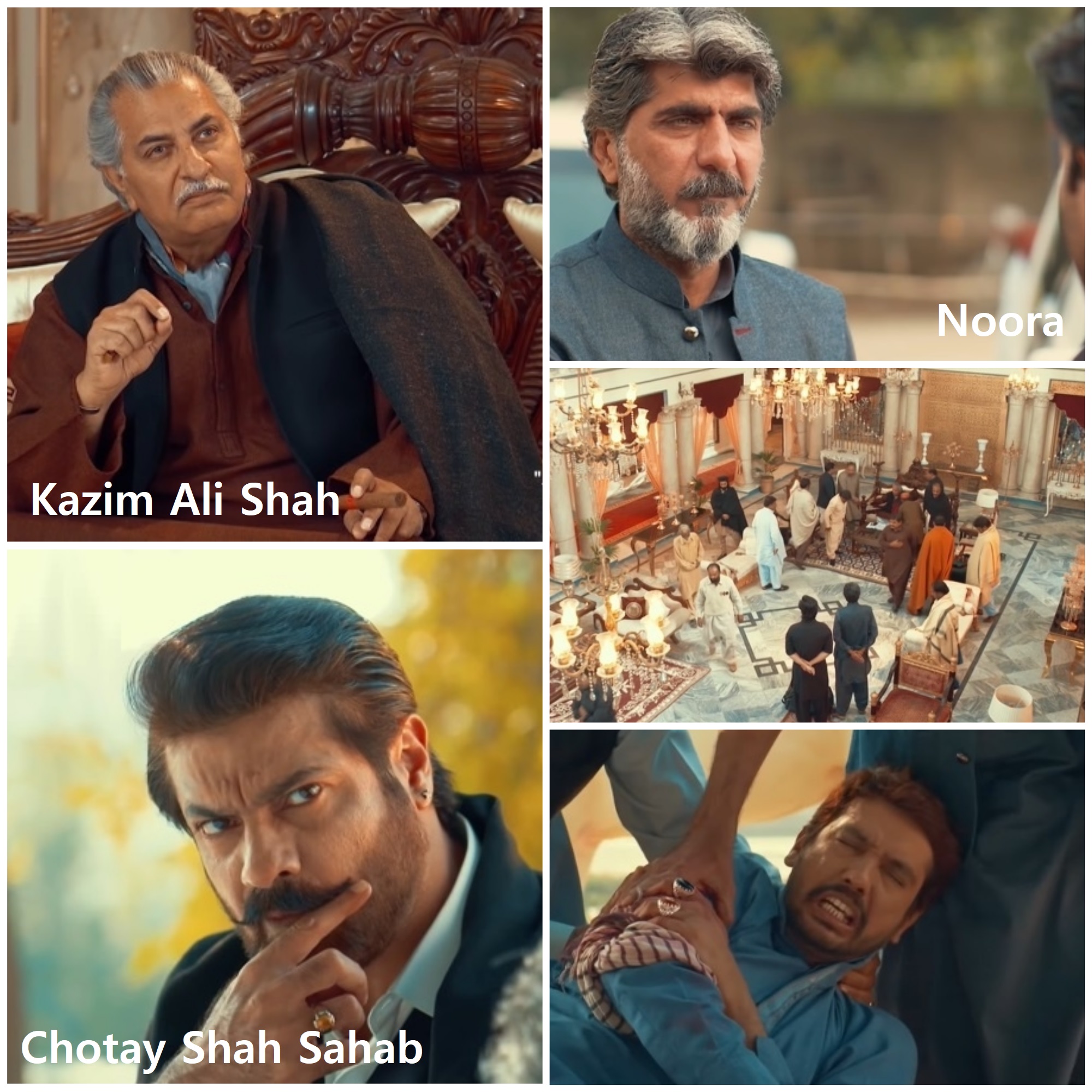 So far, I really haven't been able to make up my mind about the track of Taimoor's mother & Baba jee. I do understand that she is searching for answers regarding her sons' lives but I wish this entire track unfolds in an interesting manner where it has something more to offer than just a few superstitions & what-ifs. Those scenes do bring a lot of visual charm to the drama but I really hope there is more to it because so far, it doesn't really interest me much.
Brilliant Acting
So far, the drama has been in the initial stages but now I really think the story has kickstarted & things are going to get quite interesting. Farhad's journey has actually begun & the more he will think he is getting closer to his goal, the more he will realize how far he actually is & how hard things are going to be. Mahi definitely belongs to an affluent family, therefore for a guy like Farhad who really hasn't achieved anything in his life, it is quite rich for him to think he stands a chance with Mahi. I really like how Feroze Khan has played the character of Farhad so far, he really has made this entire character believable. His emotions, his dreams, his strong feeling of love for Mahi, while making it clear how he sees things & assumes it is going to be simple. Asma Abbas & Hira Soomro's acting in the departure scene was really nice. Momina Iqbal has acted her part really well too. I am glad that more characters are entering in the story & I can see that things are about to get quite interesting so definitely looking forward to it. Please share your thoughts about this episode of Khuda Aur Mohabbat.
Keep Supporting,
Cheers,
Zahra Mirza.