This drama still makes me look forward to more mainly because of my interest in Noor's journey and it is always refreshing watching people help lift each other up but there is no denying the fact that like every other episode of Khuda Mera Bhi Hai this one too had some glaring flaws. There are times when the editing is so choppy that there is absolutely no continuity in scenes, this has been happening for a few weeks now. In tonight's episode Bubblu Mian's scene in the beginning came out of nowhere. The idea behind the scene was easy to understand but the timing was quite odd. This scene should have come after some major confrontation or something which Zain had done specifically before this scene. Zain's scene in which he meets Mikael by chance was also confusing and Zain's dialogues seemed out of place. Also, Kashmala and Arshi's issues with each other are getting more and more monotonous with every passing week. Kashmala's visit to Mahi's office too had been there seen that written all over it. All these people have not moved forward an inch in their lives in all these years and I am certain that I am not the only one who wants to see them move in some other direction.
This episode like all the other episodes of Khuda Mera Bhi Hai had highs and lows therefore if I sit down to asses this episode with a critical eye there were many shortcomings which were difficult to overlook but as a viewer I can say safely say that there are also several aspects of this drama which are refreshing. Watching Noor talk to Mikael about his feelings for his mother and indirectly giving them his blessings was one of those scenes in this episode which was extremely positive. Also, watching Mahi and her mother's efforts paying off in more ways than one is a reason why I like this drama. All these people are heroes but they are not perfect, they are flawed and that is what makes their characters beautiful. They have struggled hard for a long time to get what they wanted. There were times when Noor struggled, he felt something for his friend which he knew he shouldn't be feeling because he knows he cannot be with a girl and at the same time he could not muster up the courage to tell her the truth. Personally, I love this aspect of Noor's personality. When he is planning his future vis-à-vis what he wants to do in life, he is very sure and is a go-getter but he is sensitive and vulnerable around people he loves. Mahi is also one such character who has achieved so much in life but it took her a lot of time to finally leave Zain. The imperfections of these characters make it easier for the viewers to relate to their characters.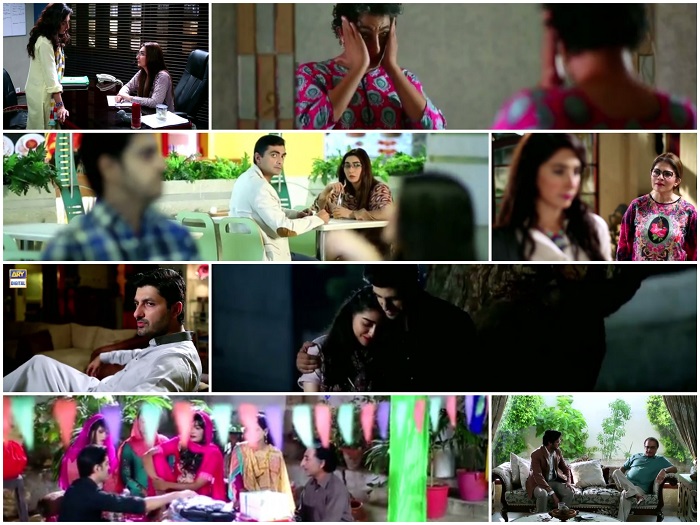 While watching Kashmala's scenes I was wondering if she is supposed to be a punishment for Zain and Arshi! If that is the case then I must say that it is not good enough! Even now Zain never sits down and thinks about what he has done. Arshi has never reflected on her actions. When Palwasha and Zain's track was being shown in this episode, I had to constantly remind myself that many years had passed since they had been married because this track is so stagnant! Right now, Khuda Mera Bhi Hai needs to pick up pace because all the different aspects of the tracks have been covered in detail for now and it is time to move on.
The story has loopholes but overall it is interesting enough but the direction and editing could have been much better if the director and the editors paid more attention to detail. The preview of the next episode showed Noor and Sanam convincing Mahi to get married to Mikael, watching her live a happy life with someone who truly deserves to be with her would be the best and it will also give another positive message.
How many of you watched this latest episode? Do share your thoughts about it.