Kiran Tabeir has been in the industry for many years now. She has established herself as a very talented artist and she an take on any role and do it to perfection. Kiran impressed the world recently with her portrayal of Parizaad's sister and ten went viral with her one-episode drama Haqeeqat where she played Shiza and Fiza, the twins who took social media by fire. Kiran is married to her husband Ali Hamza Safder for 12 years now and it is a love match.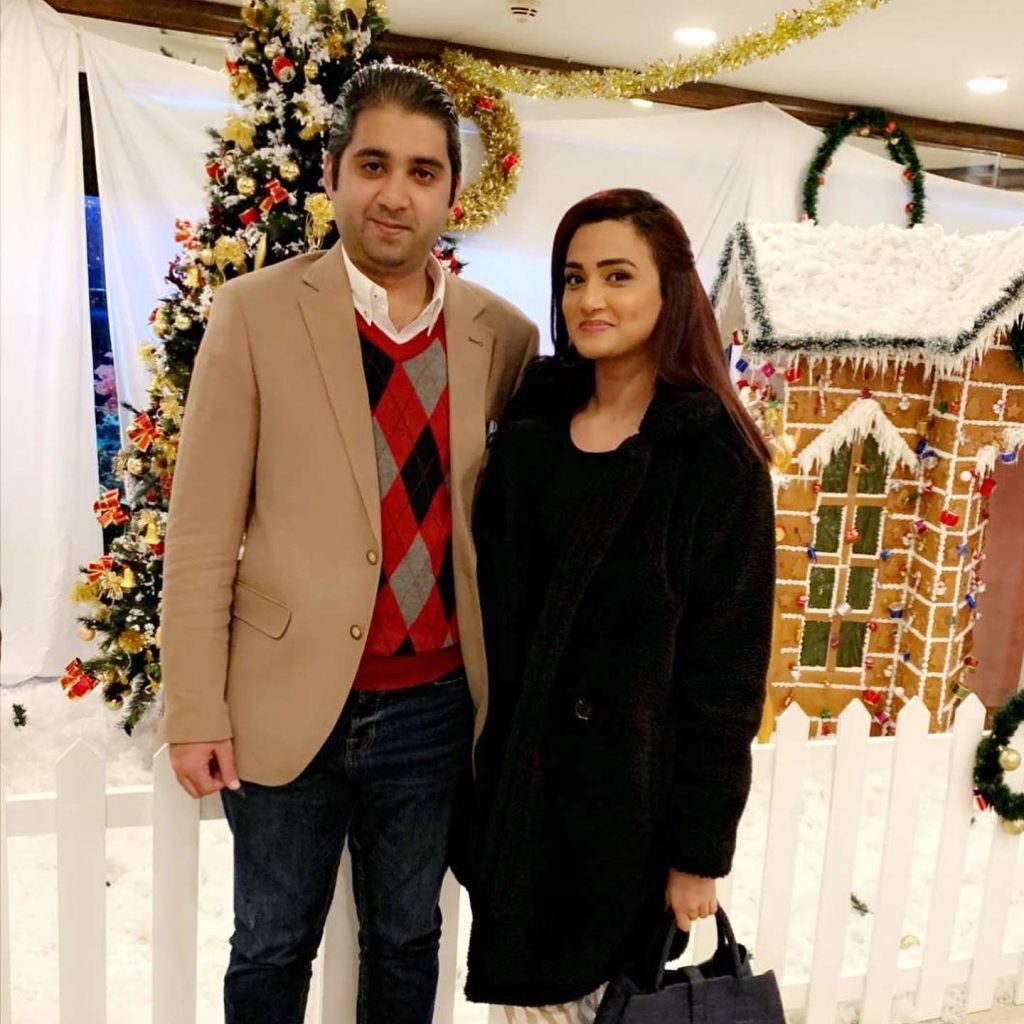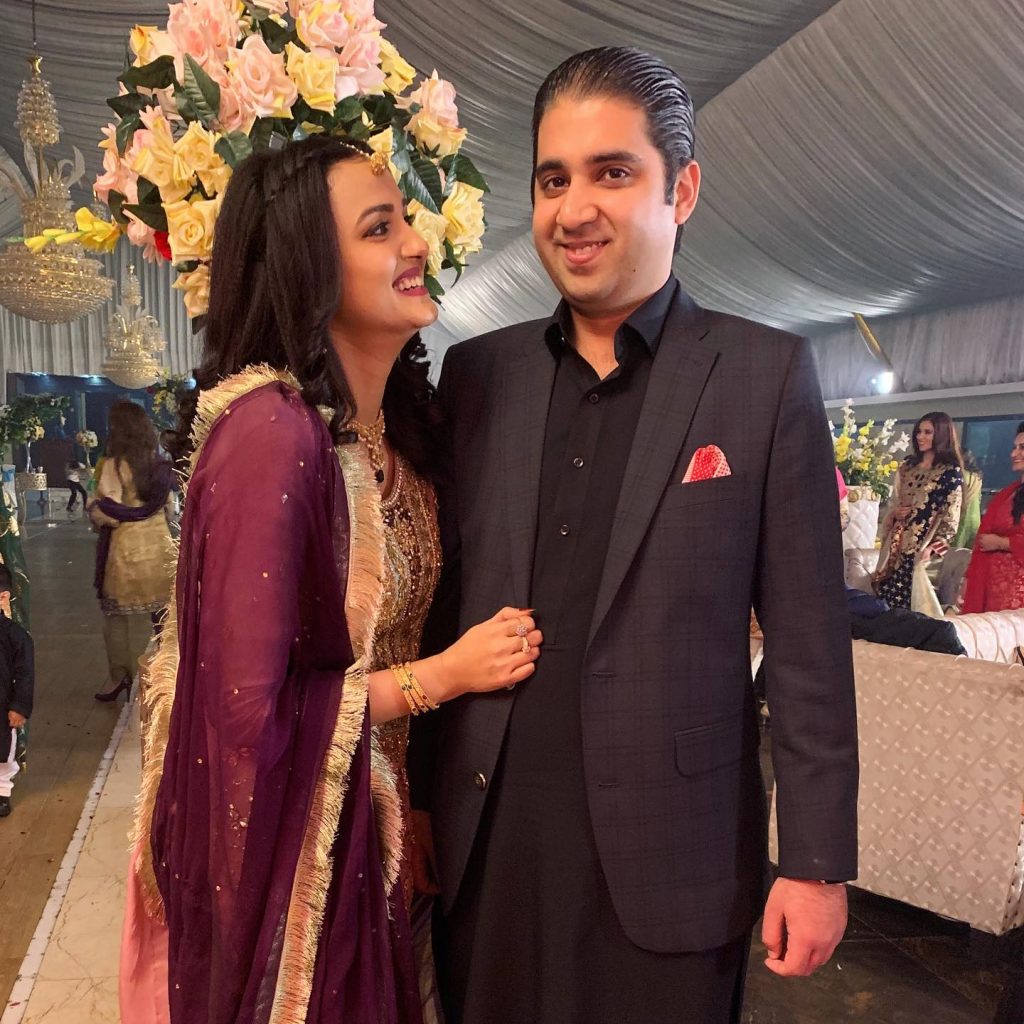 The couple has now been blessed by a baby girl after 12 years of marriage. Kiran shared some beautiful pictures with a beautiful message on the Instagram: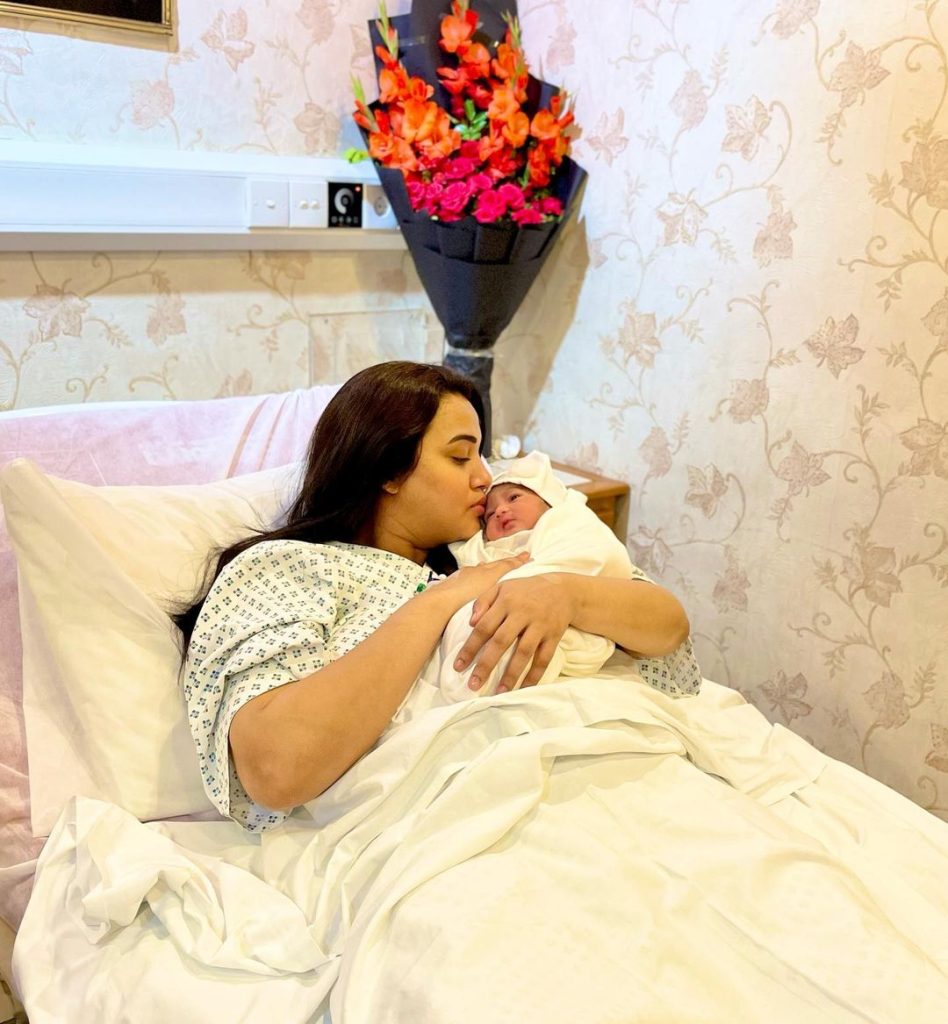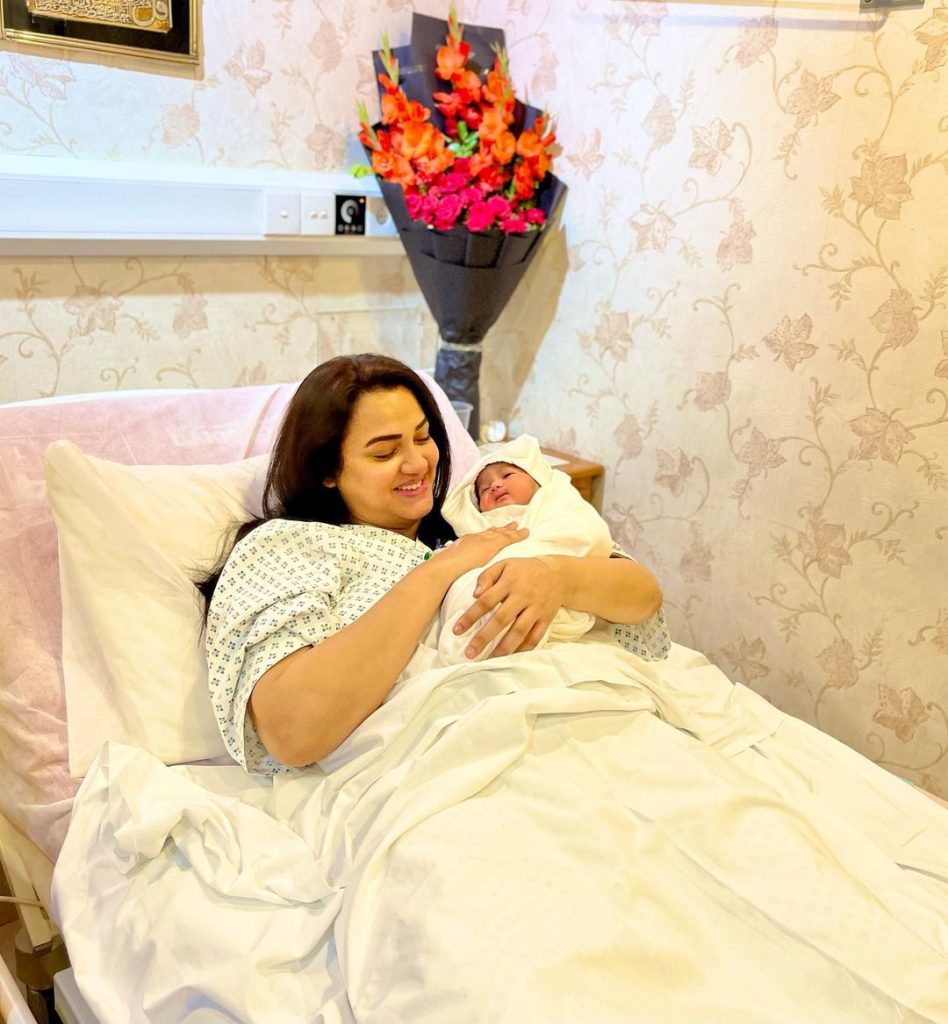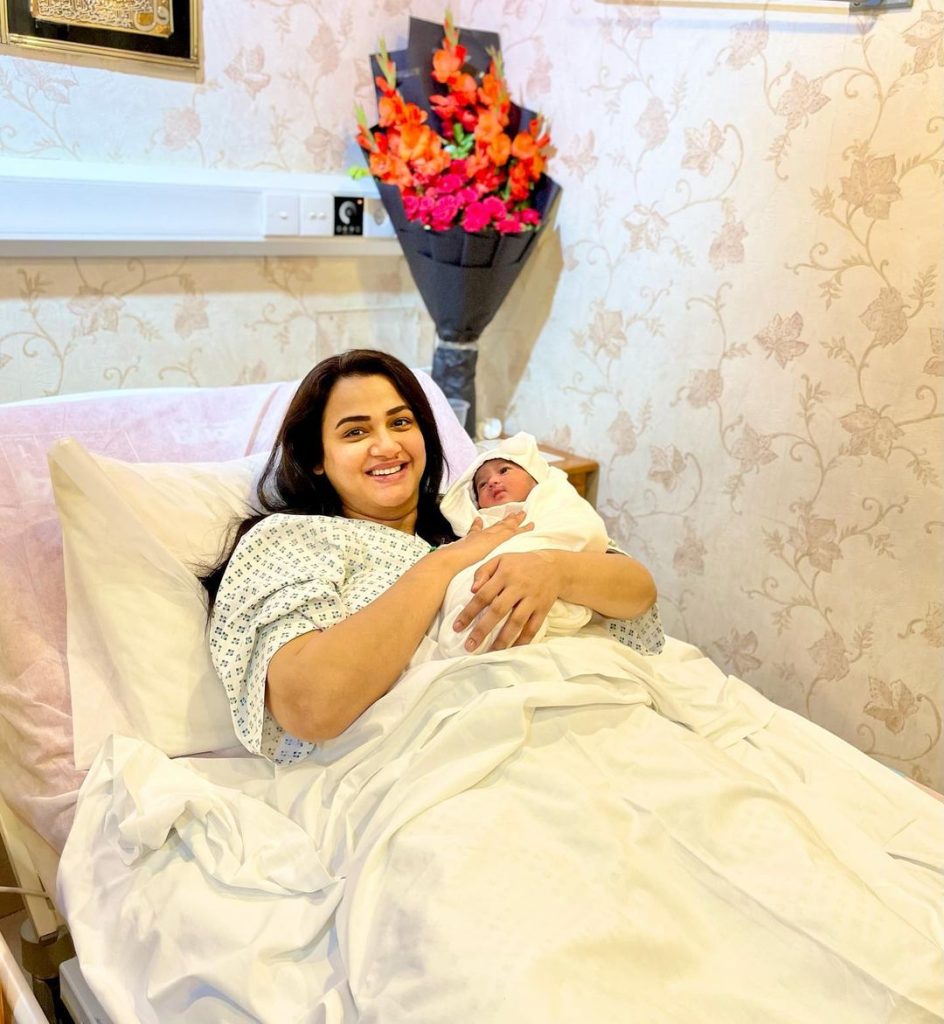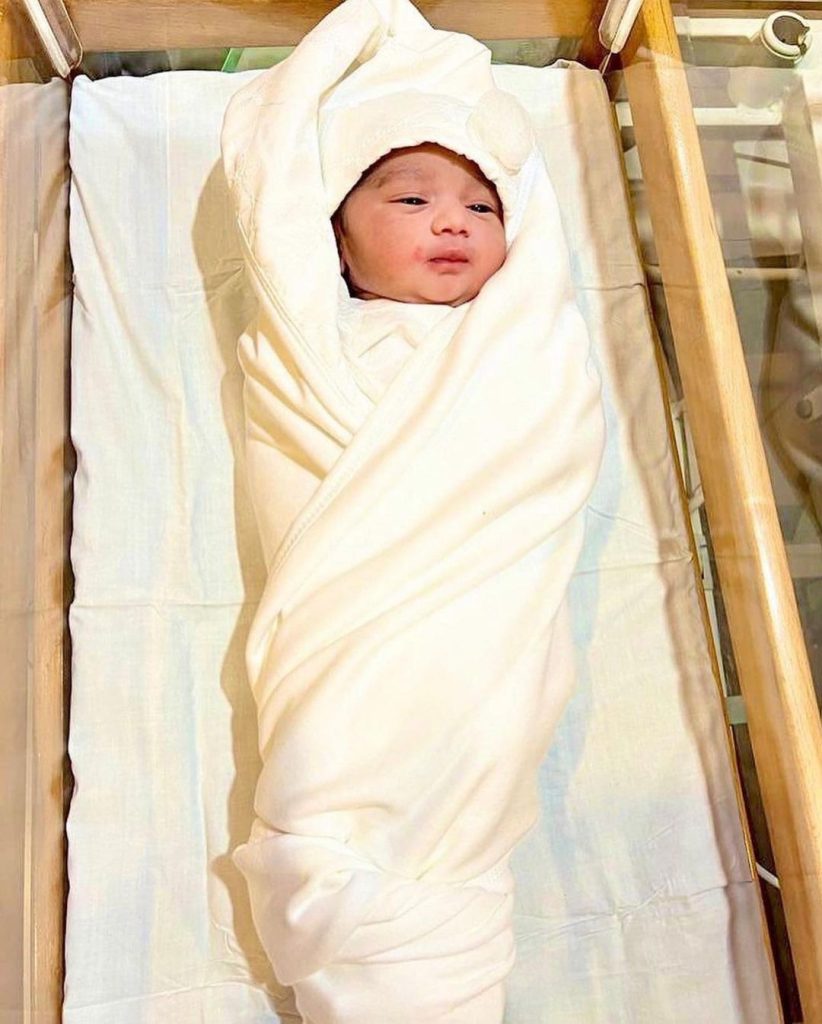 Kiran has named her little one Izzah and this is what she is feeling right now: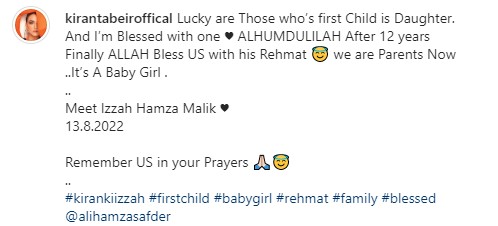 Congratulations to Kiran from our side!