Kubra is a beautiful, Young and accomplished Pakistani actress and a model who started her journey from a movie. She earned a huge love and fame in a short time with her powerful performance and sweet nature. Kubra amazed everyone by portraying a character of 'Husn-e-Jahan' in drama serial 'Alif' so beautifully that people can't stop praising her. Though Kubra hasn't worked much in the industry yet her every character of film and dramas is worth Applauding.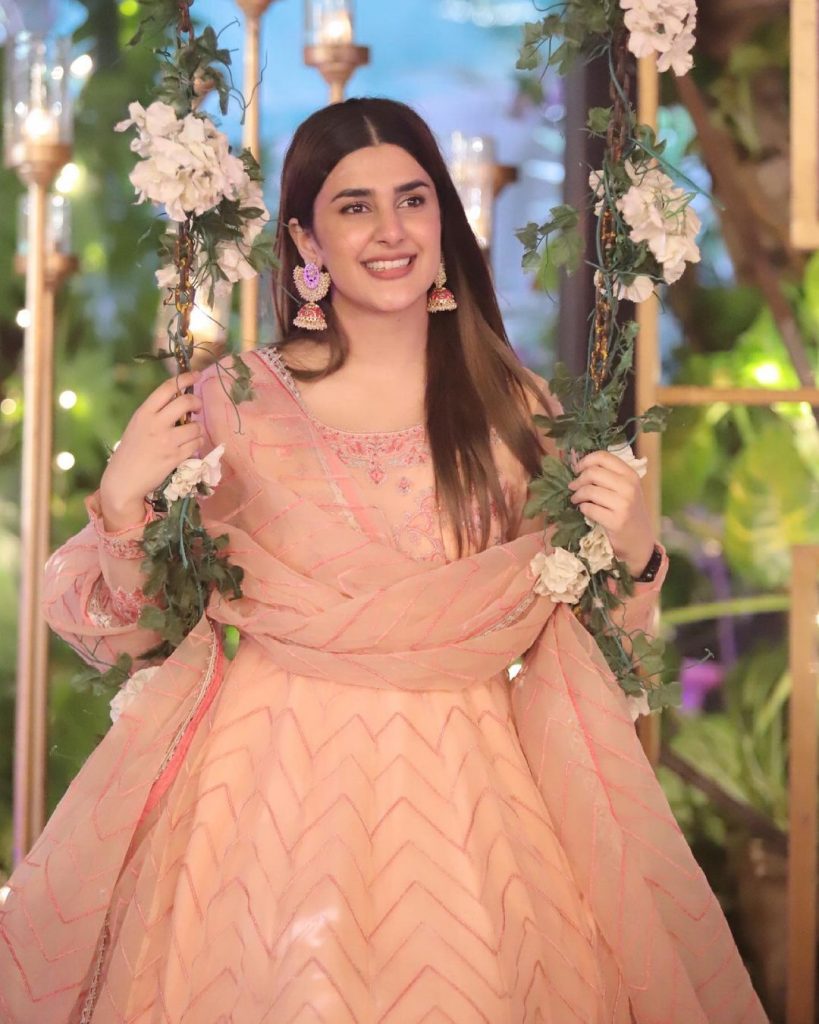 Recently Kubra Khan had a "Ask?" session on her Instagram account. One of her follower was making fun of her name saying that "Yeh cobra naam kis nay rakha tha?". Kubra decently replied to the troll and explained the meaning of her name.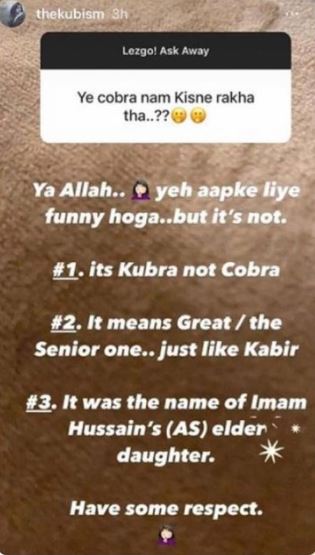 "Firstly it's Kubra not Cobra. It means great, the senior one just like kabir. It was the name of Imam Hussain's (AS) elder daughter. Have some respect", says Kubra.