Hina finally found out that Daniyal is her son but that does not end her talash. She has a daunting task ahead of her now that she knows that she must do everything in her power to prove in the court that Daniyal is innocent but in order to do that, she must find Daniyal first. Proving in the court that someone like Dilawar is the actual criminal is going to be even more difficult considering that people like him usually do not get convicted. If Laila dies then Hina may not be able to save Daniyal at all. Daniyal, on the other hand is at his wits end, he is not even sure where he is or where he should go and since he is a fugitive he cannot possibly roam around freely. Dilawar's empty threats to Naimat Khan are getting old and monotonous; the chooza seth is clearly no match for the daku! Daniyal's secret is now officially out after Naina told her parents and Hina the truth about Daniyal's identity and the criminal. I know this is supposed to be a very serious play but I cannot help but notice that everyone in this play is looking for someone; Hina is looking for Daniyal, Dilawar is looking for Naimat Khan and Daniyal both, Naina will set out on a journey to find Daniyal too and Daniyal is looking for a way out of this situation!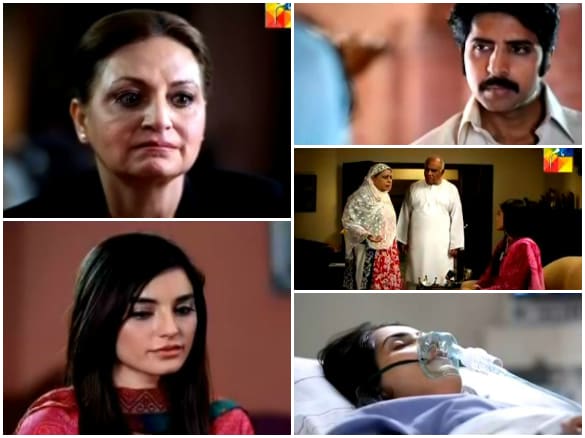 I was very surprised to find out that Hina still hasn't officially taken up Laila's case because she has been holding press conferences and in the last episode she was on her way to the court when Daniyal was "kidnapped". I don't know the procedure for these things but it just doesn't sound logical that a barrister who hasn't even yet taken up the case is representing it on the media. She could have been going to the court only to hear what Daniyal had to say but everything else makes very little sense. In the opening scene when she is talking to her friend she clearly says that she isn't sure whether Daniyal is guilty or not but when Naina comes to see her, she is on the phone saying that she wants a decision on the next hearing because she wants Daniyal to be punished for what he did! Decisions regarding murder cases in Pakistan or anywhere in the world are not taken so quickly and especially when the criminal is not even in police custody. I also did not get why Hina thanked Naina for saving Laila's life. Later on we found out that someone tried to kill Laila in the hospital, when did that happen? I am guessing that Dilawar tried to get Laila killed in the hospital but Naina saved her somehow but why do we have to figure that out? I think whoever did the editing for this episode, chopped off some very important scenes.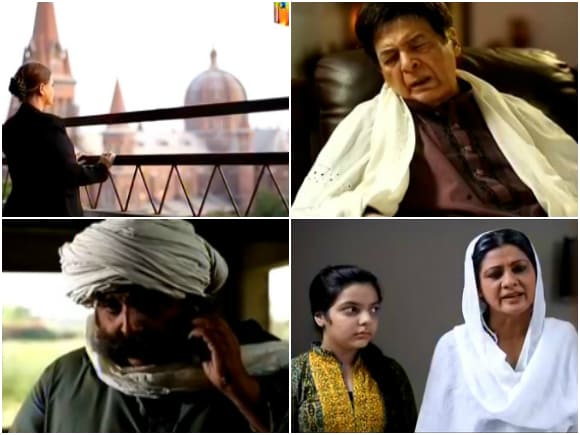 Tonight's episode's main focus was Hina's mental turmoil after finding out the truth. I must say that the focus on the details regarding Daniyal's case; the statements, conversations and press conference was a little too much. The friendship between Hina and her colleague is heart-warming; I enjoy their conversations and the gentleman always gives Hina sound advice. This episode of Laa wasn't as exciting as the last one but the preview of the next episode seemed interesting. I have a feeling that Laila will survive because we see a very worried Dilawar getting his seat for Dubai confirmed. Daniyal will make his way to Lahore, I hope the viewers will get to see how he manages to escape…a request to the editor – please have some mercy!
Don't forget to share your views about this latest episode.
Fatima Awan