Aqlan shaklan wale keetay ishq ne kamlay jhalay…..Love comes when you least expect it; Daniyal did not go out looking for love and winning Naina's "love" was nothing more than winning a foolish bet. Just when Daniyal's life has taken an about turn and he wants to focus all his energies on something entirely different his heart aches for Naina. No amount of reasoning can change the way he feels. Seeing Naina right there in front of him gives him a chance to plead his case but Naina is probably too scared of being hurt again so she is not willing to give him another chance. Sadia Khan may not be a brilliant actress but the on screen chemistry she shares with Mikaal compensates for her weak acting.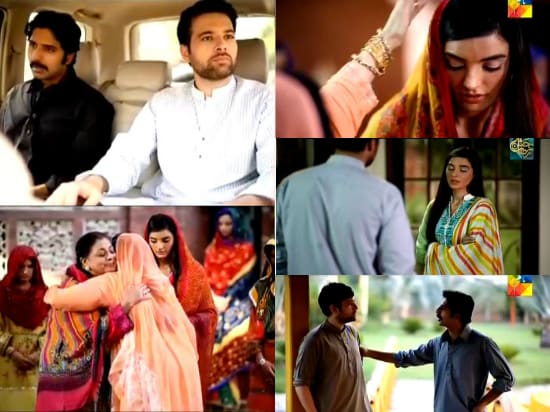 Naina may pretend to be content with her engagement but the fact is that she has a special connection with Daniyal; a connection that pulls her to him, a special feeling of attraction that cannot be explained but can only be felt. It is this strange and perhaps spiritual connection between these two individuals that makes this love story different and appealing. I would give full marks to the director for portraying it brilliantly in this episode in particular.
On the one hand Dilawar seems like a very genuine person when he is with Daniyal and on the other hand his views about marriage and the way he tries to convince Dai Maa to sign those papers went to show that there is more to his personality. Khalid Malik has done very well in this role so far. Dai Maa's conversation with Dilawar reflected in a very clear manner the difference between the two generations. Dai Maa's comment "tuu maa ke purze purze krke plazay banana chahta hai" made me laugh but it showed how she felt about moving to the city and changing her lifestyle.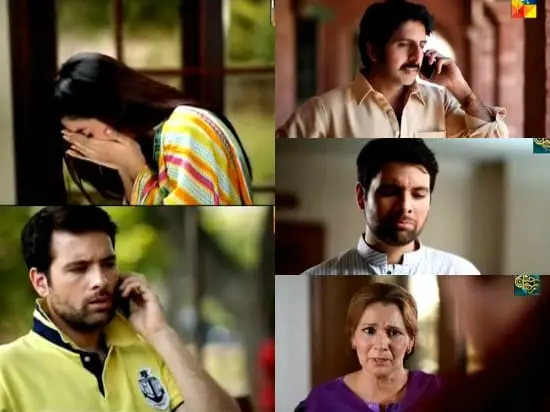 Laila's views about love were very interesting; will Daniyal be the person who changes the way she feels about falling in love? I can't wait to find out! Just when Daniyal starts questioning Naimat Khan's intentions, he "distracts" him by telling Daniyal that Dai Maa asked him to kill Daniyal but when he didn't comply his daughter was killed as a punishment. It is not going to be easy for Daniyal to find out the truth but I have a feeling that his journey is going to make an engaging story. Dilawar's engagement with Naina did not come as a surprise at all but the surprising part was Daniyal's reaction. I was not expecting him to react like this. The first scene between Naina and Daniyal was very intense. In my opinion, tonight's episode belonged to Mikaal Zulfiqar all the way. This episode was fast paced, touching, well written and very well directed. It was the best episode of Laa so far. I am in love with the OST of the play and the way it was played in the background in tonight's episode was spot on.
The preview of the next episode showed that Dai Maa wants the marriage to take place soon but Naina is still not sure if she should go along with this marriage. Will Naina go ahead with this marriage? Does she have the option to call the marriage off now?
Did you enjoy tonight's episode just as much as I did? Do share your thoughts about this latest installment.
Fatima Awan