Laaj – Episode 8 – Hell hath no fury like Sikander scorned!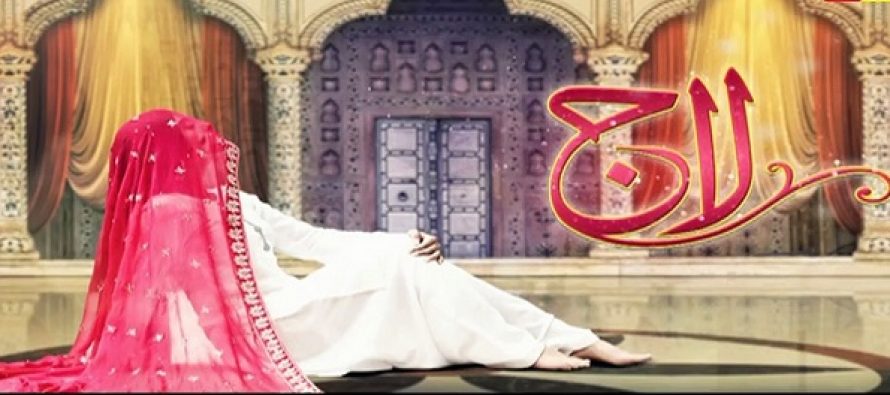 So this episode revealed to us in detail what Sikander has been planning. On the other hand, Bari Sahab has plans too for Mannat. While the elders plan and scheme, the younger generation is used as pawns and is at the mercy of their plans. I could relate to Mannat's fear when she wondered why Bari Sahab wanted to keep mum about Mannat's pregnancy and what she in mind for her baby. Bari Sahab does not want Sikander to know Mannat is pregnant with his heir and she wants to give him no chance to be able to have any continued relations with them.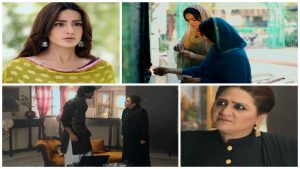 Samjhotay kamzor laug kia kartay hain, hum sirf hukkum daitay hain. Bari Sahab has been indulgent with Shahzeb but she is fast losing patience with him now and is beginning to be disgusted with the way he thinks and longs to handle the whole situation. Bari Sahab is ruthless and it is how she has raised her son Jahanzeb as well. Where she is shaken and will stop at nothing to save him from death, she also takes great pride in the fact that he murdered Sajjad to avenge his daughter's honor. Bari Sahab's words to Shahzeb 'mein bhool jawaan gee keh meray do puttar hain' had Shahzeb reduced to tears and even me shaking my head in disgust. He may mean well but it is clear that Sikander will not listen to any reason or persuasion to let things go calmly.
The judge sentences Jahanzeb to death, something Bari Sahab had not anticipated but which Sikander was confident would happen. He now reveals his plan to his son Dilawar who initially balks at the whole idea but then begins to warm to it. Dilawar feels that his son's death should be avenged by having his murderer hanged but Sikander wants to approach Bari Sahab with a two pronged proposal. Jahanzeb's life in exchange for the four villages near the lake to be transferred to his name and Zainab's hand in marriage to Dilawar. Sikander is hungry for an heir now and thinks what better person to present him with an heir than Bari Sahab's laadli Zainab who can be mistreated as much as they want which will cause Bari Sahab endless pain and grief.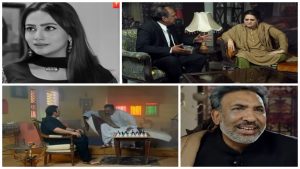 Bari Sahab agrees to the property transfer without wasting a second but her eyes shoot daggers as she listens to the proposal for Zainab. Zainab however presents herself willingly as the sacrificial lamb. Sikander gives Bari Sahab three days to think over his proposal with 'yeh phool kis kay leeyay khareedoon – Jahanzeb kay qabar kay leeyay ya Dilawar kay sehray kay leeyay'. Sikander wants to hurt Bari Sahab and have her grovel yes, but he also wants an heir very badly. I can not help wonder whether Bari Sahab will now reveal the fact that Mannat is expecting Sikander's grandchild. Will she let Zainab marry Dilawar to free Jahanzeb or will she somehow use Mannat's pregnancy to their advantage? Or does she have a master plan to oust Sikander? Only time – and a few more episodes – will tell, LOL.
So relieved Alisha's presence was restricted to just one scene in today's episode – made the episode much more watchable. Last week's preview had prepared me for today's happenings so I deliberately avoided watching the preview for next week so I do not know what to expect. Asma Abbas continues to impress as Bari Sahab with her expressions and her dialogue delivery. Although I find Zainab constantly throwing herself at Jahanzeb a bit cringeworthy at times, I can not help but like the chemistry between Zarnish Khan and Kamran Jillani and hope to see more scenes of them together and really hope Zainab is not wedded to Dilawar. On a side note I would love to watch a drama with these two as the lead couple again. Any speculations/predictions about what Bari Sahab's game will be now? Would love to hear your thoughts.
Kunwal Javid
---