Pakistan is a country which is full of talent. Every other drama serial has new faces in it. These new faces are not only attractive but they are also really very talented. The actresses in the showbiz industry of Pakistan are very beautiful and talented. This article focuses on the leading actresses of Pakistan. These actresses are leading the showbiz industry not just because of their beauty but also because of their talent. This list is based on the popularity of these actresses.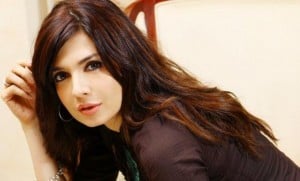 The most popular among the leading actresses of Pakistan is Mahnoor Baloch. She is a legendary actress, her evergreen beauty and fitness has made her a role model for others. She is very elegant and beautiful. The most amazing thing about her is that she is still listed with the young people of the industry even at an age much elder than them. She is a very versatile actress. She has not only acted in dramas and films but she has also worked in TV commercials and music videos. She started her career at the age of 20 with a drama serial Marvi. She is happily married and is blessed with a daughter. Apart from her successful career, she also has a happy family. This is what matters the most. Our showbiz industry is proud to have Mahnoor Baloch as a part of it.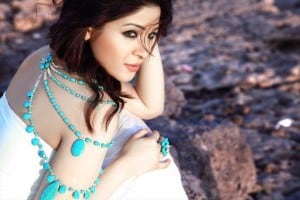 The second among this list of leading actresses of Pakistan is Ayesha Omer. You must be seeing her in your favorite comedy play, Bulbulay. Apart from acting, she is a dress designer and also a singer. Having all these talents, she is highly popular among the audience. She is a young, bright and confident actress of our showbiz industry. She started her career as a model, and then she hosted morning shows, acted in TV commercials and ended up as a great singer. She has launched two music albums, won several awards, worked in hit drama serials and is also planning to work in films. Our industry really needs an all rounder like Ayesha Omar.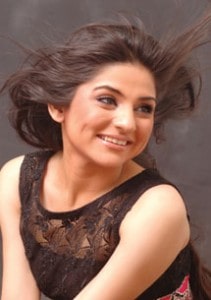 Moving on to the third leading actress of Pakistan, Sanam Baloch is an outstanding actress. She is a very simple and down to earth sort of a girl. Her career started from a Sindhi TV channel and she later did many dramas, commercials, morning shows and other activities. She has recently tied a knot with Abdullah Farhatullah. The innocence and cuteness of Sanam Baloch is a plus point for her career in the showbiz industry of Pakistan. Her dramas named Dastaan, Chemistry, Kankar and many others have been big hits. Sanam Baloch and her sister Sabreen both are wonderful actresses. They match every role in different dramas.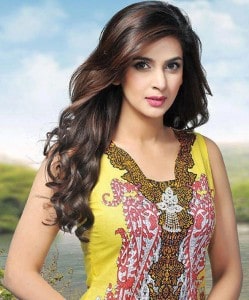 Saba Qamar is ranked as fourth among the leading actresses of Pakistan. She is very confident and bold. Her beauty and attractiveness has made her popular among the audience. She is tall and extremely talented. She has provided the Pakistani showbiz industry with so many masterpieces of talent. She has worked in commercials, TV shows, and drama serials and also in films. Kash Aisa Ho, Maat, Yahan Pyar Nai Hai and many other dramas have been huge hits because of her versatile acting. She has also been hosting the very famous comedy show named Hum Sab Umeed Se Hain. Apart from this she has been seen in many commercials such as, Fresh up and many more.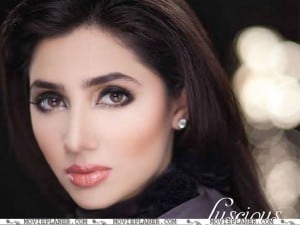 At the fifth rank is Mahira Khan. She is famous worldwide. Mahira Khan started off her career as a model, then she became a very famous VJ and after that her acting career started. She starred opposite Fawad Khan in the record breaking television show named Humsafar. Apart from Humsafar, another drama named Shehr e zaat was also a record breaking hit as well. She is a true asset of Pakistan. Her confidence and the way she carries herself has mesmerized million of audience. Apart from her successful career, she is also a wife.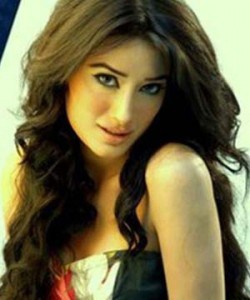 Next up is Mehwish Hayat. She started her career as an actor and in a very less time she gained a lot of fame. She has also been listed among the top 10 attractive faces of Asia. This has made Pakistan very proud. Her smile has been said to be an attraction for the audience. Her famous dramas are Kabhi Kabhi, Mohalley ki larkiyan, Mirat ul uroos, Mere qatil mere dildaar and many more.
Apart from all these talented actresses, we have a huge bunch of talent left to be mentioned. Mawra Hussain, Urwa tul wusqua, Aiza Khan, Syra Yusuf, Sajal Ali, Moomal Shaikh and many many more. All these extremely gifted people work their hearts out to entertain us and it is our duty to appreciate them. Our appreciation matters a lot to them.
Moomal Hassan.