There are always a few shows that are on air that makes you wonder 'who watches these shows?' They have stories that make absolutely no sense, the acting is awful and they have nothing new to offer but they still run for years. Why?
It is because it is watched by masses. I once spoke to a senior representative of Geo TV and the first question I asked him was about the long running show, Yeh Zindagi Hai. Why is it still on air? Who watches this pathetic show and the answer I got from him is 'Masses'. He explained that we cannot count ourselves as a part of the masses as the majority of the people in Pakistan are still illiterate or semi literate. The lower class families like to watch these kinds of shows and surprisingly, Yeh Zindagi Hai is one of the highest watched dramas of Geo TV. If it was a show which was not giving good ratings then it would have been pulled off air long ago. It does not seem like they have any intention to end the show anytime soon as it increases the viewership of their channel.
Yeh Zindagi Hai started in the year 2008 and aired its 237th episode last week! That's a lot of episodes!! Its story revolves around two sisters from a middle class family and the problems they face in their lives. That is how the story started but now they have shown a second generation just like a typical Indian drama! The cast includes Javeria Saud, Saud, Alyy khan, Sahir Lodhi, Salma Zafar, Parveen Akbar and many more. Many actors have done roles in this show in the past 6 years like Behroz Sabzwani, Beenish Chauhan, Momal Sheikh, Shehroze Sabzwari, and Hina Dilpazeer.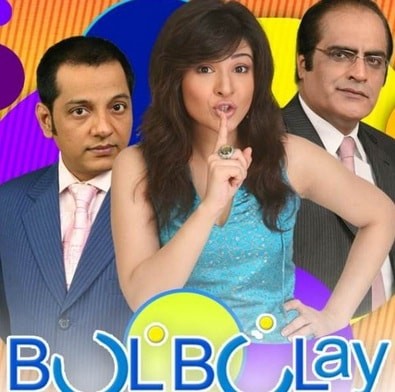 Bulbulay is another show which has been running for a long time. It is one of the few sitcoms that have gained immense popularity. Usually comedy shows of Pakistan fail to leave the audiences impressed as the script as well as the acting is not up to the mark. Bulbulay is the only long running sitcoms of Pakistan and has been airing since 2009. It initially starred Nabeel, Ayesha Omer and Mehmood Aslam. Hina Dilpazeer later joined the cast and is famous for her character Momo. I personally see Bulbulay for the character of Momo, she is the highlight of the show for me. Why is the show still running? It is because it is liked and watched by masses. People of all ages watch this show and it is one of the highest rated dramas of ARY Digital.
Another drama which ran for years was Tere Pehlu Mein. It started in 2006 an ended in 2011. It was not a bad show in the beginning but the story was ruined when it was dragged for so long. This show had a complete Indian look as it aired at the time when Pakistan had started to copy Indian shows. That was a phase that came and went by and the originality of Pakistani shows was restored. A big Thanks to Hum TV for that as it was the only channel that did not let its shows be affected by Indian dramas. The cast of this show included Sara Chaudhary, Sami Khan, Deeba Begum, Jamal Shah, Laila Zuberi, and Navaid Rana. The reason why it aired for so long is the same reason that I have mentioned above. It was giving good rating to the channel as it was liked and watched by many people.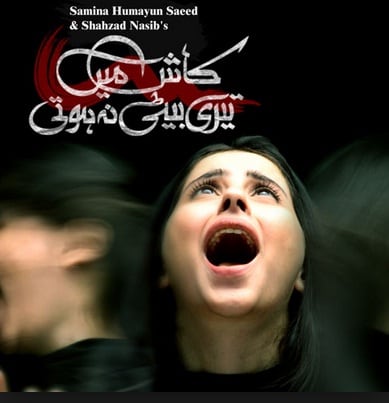 Kaash Mein Teri Beti Na Hoti is another serial which ran for about a whole year. It started in 2011 and ended in 2012 and aired around 210+ episodes. Kaash Mein Teri Beti Na Hoti looked like a very promising show and it did not disappoint us in the beginning but it did become boring when it started to get dragged. I still remember when I saw the promos, I was intrigued and did watch the initial episodes. The cast includes Fatima Effendi, Danish Tehmoor, Shahid Naqvi, Javeria Abbasi, Salma Zafar, Saleem Mairaj, Ismat Zaidi. Fatima Effendi gave her best performance in this show and it was the first time I actually appreciated her as an actress. Saleem Mairaj was also brilliant in this show. He is a very versatile actor and can do all kinds of roles. It was another highest rated daily soap of Geo TV.
If we get to see shows like Yeh Zindagi Hai and Kaash Mein Teri Beti Na Hoti then we also get to see quality dramas like Zindagi Gulzar Hai, Maat, Humsafar, Daam and Dastaan . There will always be some drama that would seem a waste of time for many of us but there will be many viewers who would be watching it daily. Its a weird fact but it is true!
Mariam Shafiq