Despite of the worse political conditions within the country, Pakistan's media industry seems determined to spread the ideologies of the real politics as it has recently been revealed that a high budget Urdu Movie, Chambaili is now all ready for its release. The movie focuses on different aspects of the political world and is assumed to do a great business just like previous Pakistani movies, namely, Khuda k Liye, Bol, Lamha-Seedling, etc. 
The movie is been directed by a renowned director Ismail Jilani and comes under the join production of 7th Sky Films and Couple Films, where  the major producers are Abdullah Kadwani and  Shahzad Nawaz. The better the investment, more are the chances that the project would generate a good revenue, and to make this true, there would be seen prominent actors in the movie.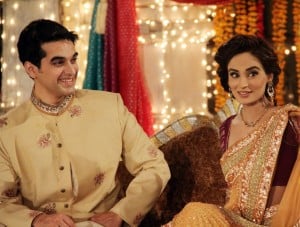 It is interesting to find that although the movie seems to get its inspiration from the home country, no country or culture is been targeted in the movie, whereas the policies of the political world are discussed in general- interesting, isn't it?
The big budget Urdu film is a political feature film that is centred on several themes and will include a mix of veteran and prominent actors. It is a collaborative production by Abdullah Kadwani and Shahzad Nawaz under the banners 7th Sky Films and Couple Films, and has been directed by Ismail Jilani.
Although the music is still uncommon among the audience, its OST is enough to give an idea about how solid the music of the movie would be, in simple words. Apart from the typical songs, there is also a qawali in the film, making it more close to the hearts of the people of Pakistan
The cast of the movie is something that would probably drag the audience to the cinema houses because the actors like Mehreen Syed, Salman Peerzada, Hamza Abbasi and  Nawaz are the celebrities who would display their acting skills the way the audience always wanted to see.
Lets see how far the project goes,
Wishes
Nida Zaidi