Jeena, with her infamous dialogue, "Mere tou maa baap bhi nahe hain," is the talk of the town so it's hardly surprising that yesterday, at LSA, Ahmed Ali Butt and Ayesha Khan did a segment to make fun of Jeena. But here's what offended people: Ahmed Ali Butt invited two individuals with dwarfism to the stage for some laughs. The joke didn't sit well with many and even people from the entertainment industry who attended the show felt it was absolutely unnecessary and downright offensive to people with dwarfism. It is ridiculous how out of all the gazillion ways they could make fun of Jeena, they chose to call people with dwarfism!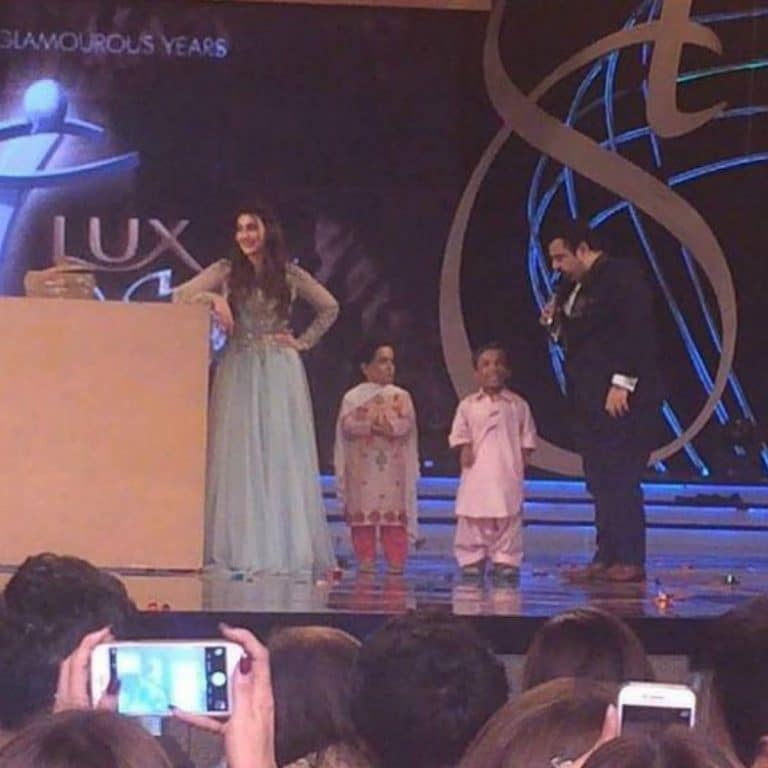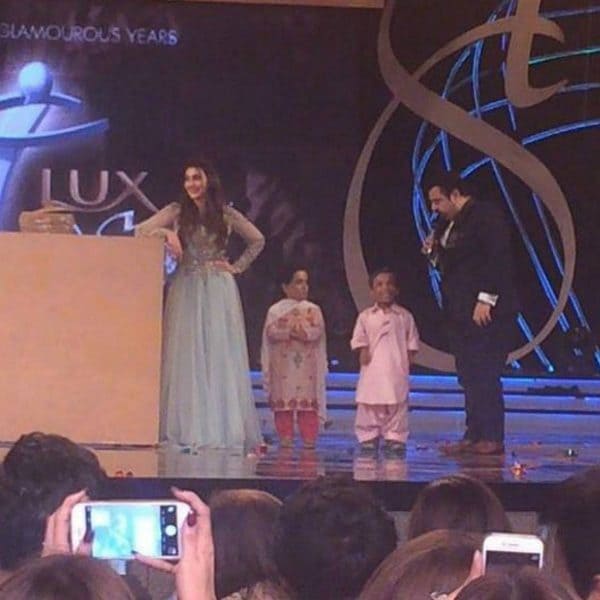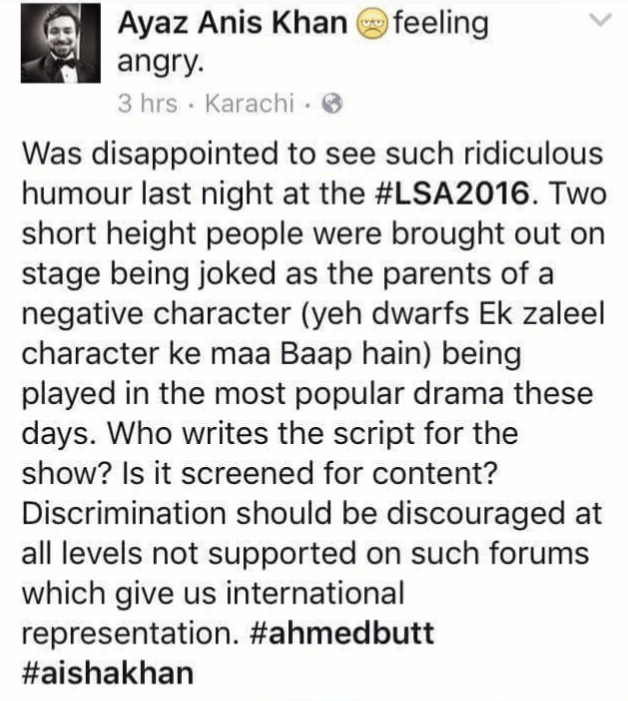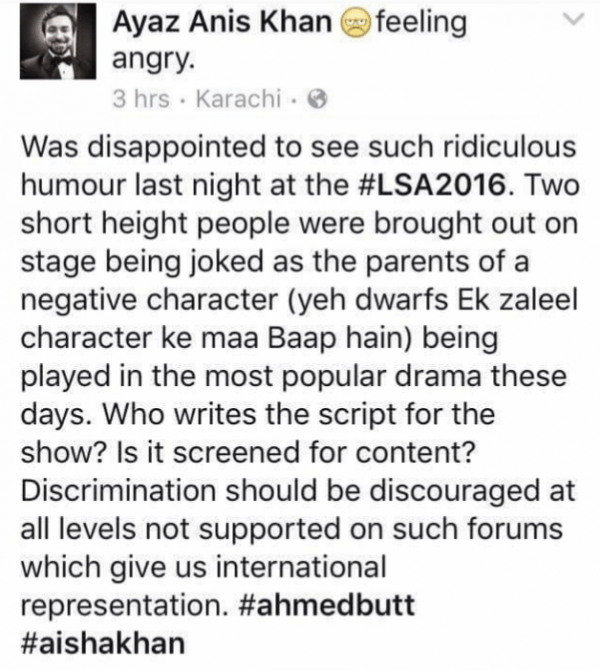 Another big name of the film and TV industry, Shamoon Abbasi, nodded in agreement and went as far as to say that it is because of offensive jokes like these that he avoids award shows.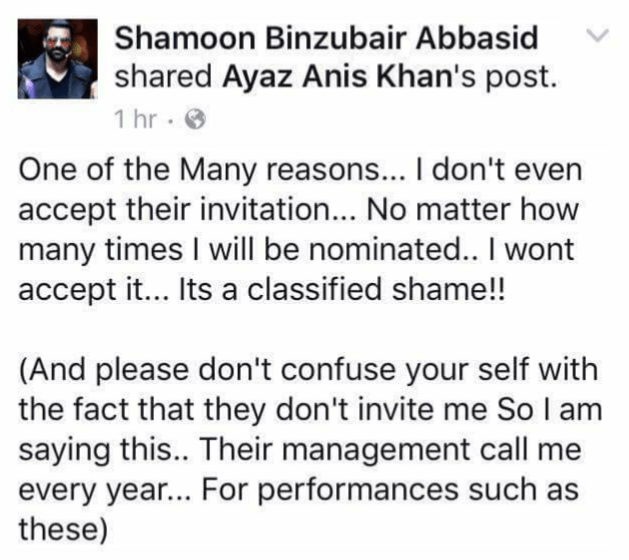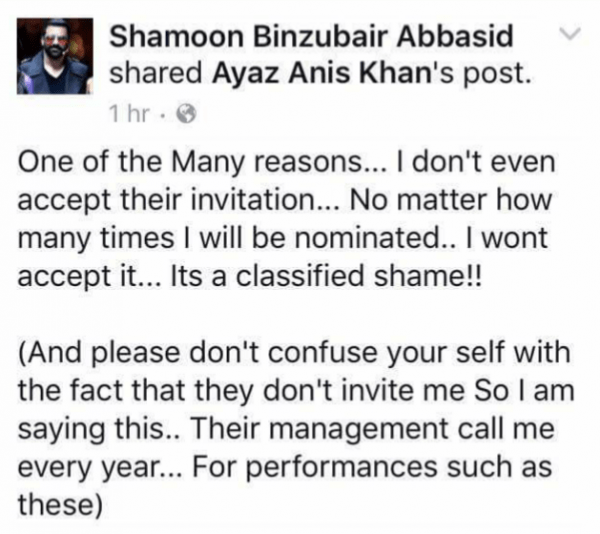 Ahmed Ali Butt took to instagram and clarified that the joke was directed towards Jeena and Jeena alone, and people should stop overreacting.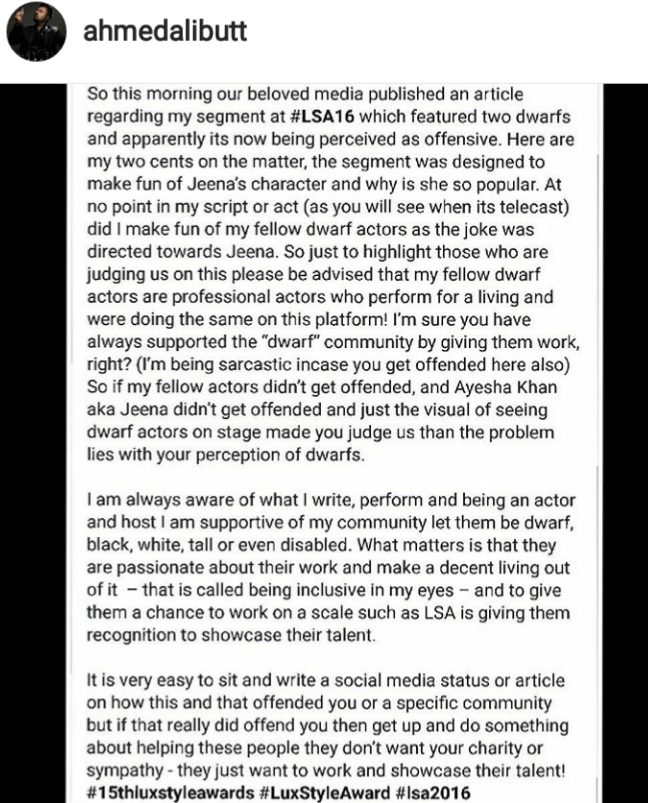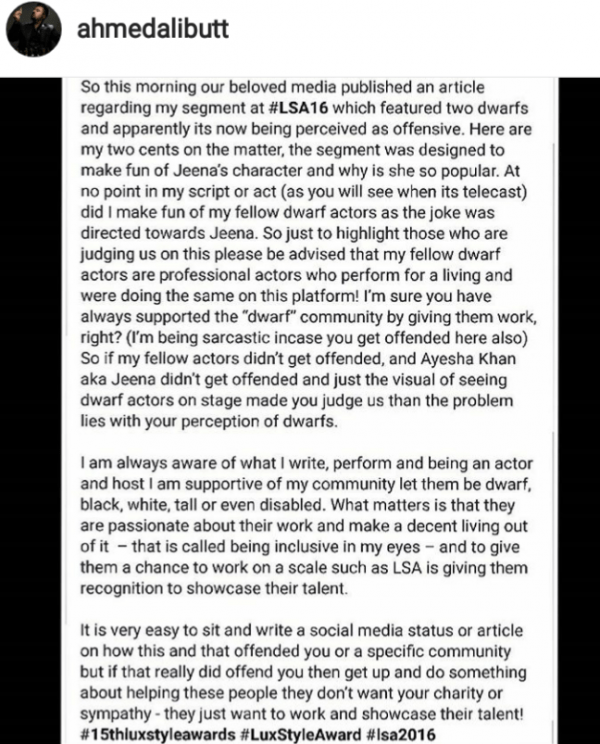 Ayesha Khan also agreed with Ahmed Ali Butt.