Lux Style Awards are always clouded by controversies due to the script or the extemporal humor that the hosts display while hosting the award show. In Lux Style Awards, the hosts are often seen taking a dig at the celebrities and their personal or professional life choices. Lux Style Awards 2019 was recently held in Karachi and it aired on Geo Entertainment on August 3, 2019. Now that the award function has been aired, different clips and snippets are going viral. These clips are serving as teasers to those who have yet to watch the awards and giving everyone a taste of what to expect from this year's Lux Style Awards.
Lux Style Awards 2019 was no different. The script that the hosts and co-hosts were handed out was full of humorous jabs and digs at all the actors. Saba Qamar also co-hosted Yasir Hussain for a small segment and the video has gone viral. In this snippet, Saba Qamar is taking about Aiman Khan and Muneeb Butt's wedding functions.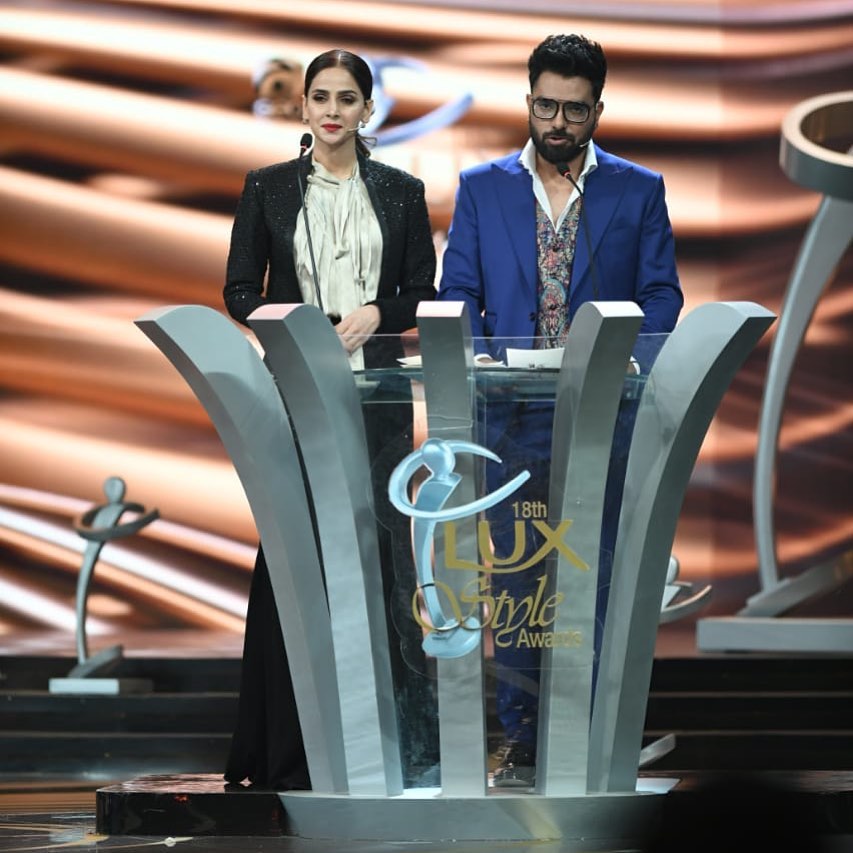 Aiman Khan and Muneeb Butt's wedding was a grand affair and they made sure to include all of their fans in their happiness by sharing each and every little detail with them. Where people blessed the couple with well-wishes, they also garnered a lot of criticism for going over the top and having a never-ending wedding ceremony. In a recent interview with Samina Peerzada, Muneeb Khan did explain that he likes throwing parties and since he was getting married, he made sure to go over the top because this was a once in a lifetime thing and he wanted to make it very special and memorable for himself as well as his wife Aiman.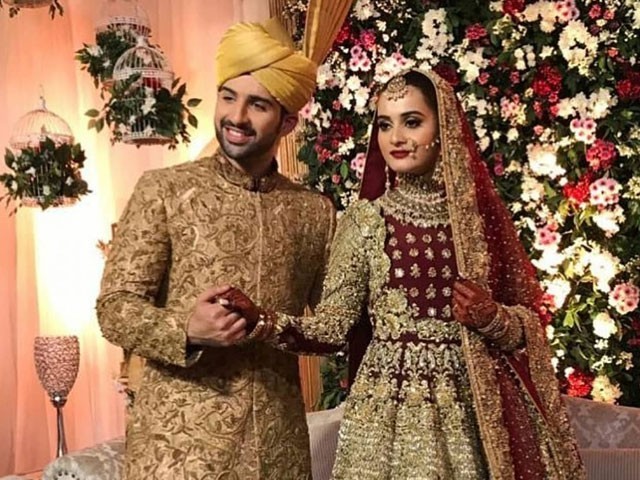 It seems the opinion of the scriptwriters of Lux Style Awards was not any different from that of all those people who criticized Aiman Khan and Muneeb Butt for having such an elaborate wedding. Saba Qamar Zaman co-hosted Yasir Hussain and she is seen clearly making fun of Aiman Muneeb wedding, saying it was the longest film of the year that people got to watch.
3,454 Likes, 58 Comments – Entertainment popcorn (@entertainment.popcorn) on Instagram: "The most watched movie of the year was wedding movie of #AimanKhan and #MuneebButt 😆😆 Your thoughts…"
It is a fact that now this will be brushed off as a joke and humor but it does raise some questions about the double standards of the celebrities like Yasir Hussain. Yasir Hussain is known to be one such media personality who can not take criticism at all. Yasir Hussain always questions people back for questioning his choices and so does Saba Qamar, so them passing judgments and making fun of Aiman and Muneeb Butt's personal life choices shed light on their double standards.