Lux Style Awards 2019 – In the industry that is all about glitz and glamour, award functions provide a great platform to all the celebrities to go all out with experimenting and coming up with great looks. It is one such night where all the celebrities gather to dazzle but where some succeed, others take the wrong turn. Lux Style Awards 2019 is one of those events too where all the celebrities come together to not only celebrate the substantial and brilliant work but also show up to make a statement. The entire social media is buzzing with the images of Lux Style Awards 2019 as it was held on Sunday July 7th and where we loved some of the looks, a few turned out to be eyesores too. This is always a part and parcel of Lux Style Awards and because the best dressed celebrities have been covered, it is our honour to pay tribute to the worst dressed celebrities too because they made us giggle or even laugh at some point! Their dresses and looks made us wonder how they could go so wrong with all the exposure they have and not to mention the fact that the leading designers dressed them up. The obsession with dressing up in Western dresses at the expense of cuts that could have easily accentuated the beauty of these celebrities had they chosen to go for dresses our designers are more 'familiar' with, was difficult to understand.
So, in all its glory, here's the list of the Worst Dressed Celebrities of Lux Style Awards 2019:
Sana Javed at Lux Style Awards 2019
Ever since Sana Javed has shed the extra weight, she has grown comfortable enough to show her skin and Lux Style Awards 2019 was no different. Sana Javed was seen dressed in a purple off-shoulder gown and we were left confused about the kind of bustier that dress had because it didn't sit well on her curves at all. The dress was placed a bit too low to make it seem like a comfortably worn off-shoulder gown and it looked like it could fall any minute. Sana Javed is naturally pretty but the purple eye makeup and puffed up hairstyle also didn't do justice to her beauty. Better luck next time Sana.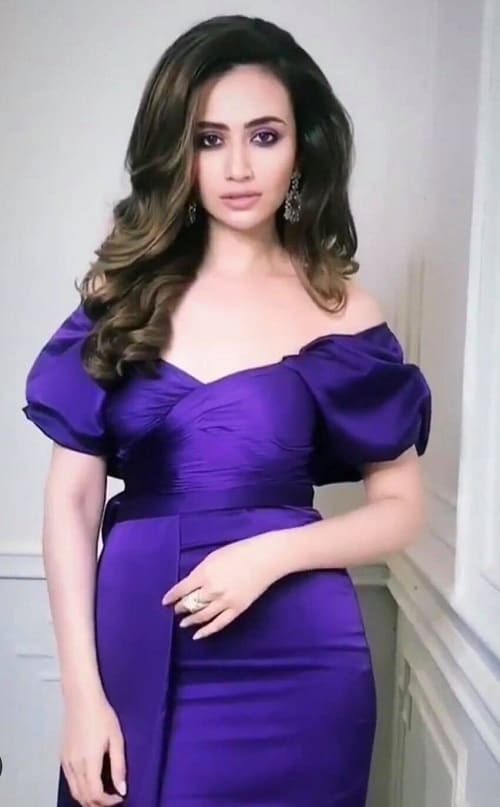 Mansha Pasha Lux Style Awards 2019
If you look at just her face, Mansha Pasha's hair and makeup was nicely done and it suited her pretty face but her dress is a completely different story. The only thing good about the dress was the color but other than that, it looked like a local tailor cum designer took a cloth appropriate for formal Shalwar Kameez and turned it into a gown to be worn at Lux Style Awards 2019. Not sure why her dress had a window in front, may be it was to kill the scorching summer heat of Karachi. Better luck next time Mansha.

Nadia Hussain 
Every single year, every single event, every single Lux Style Awards, Nadia Hussain has made it a ritual to look weird and dress horribly and no surprises there, this year was no different. Not sure why the designer thought taking an inspiration from dhoti/patiala shalwar and turning into a bottom of the gown was a good idea. Everything about this dress, be it the color or the one sided long sleeve or the pattern, just everything is wrong about it. Not that we expect anything good from our top model but better luck next time Nadia.
Ps: The model standing at the back in black outfit has also scored a spot in this list.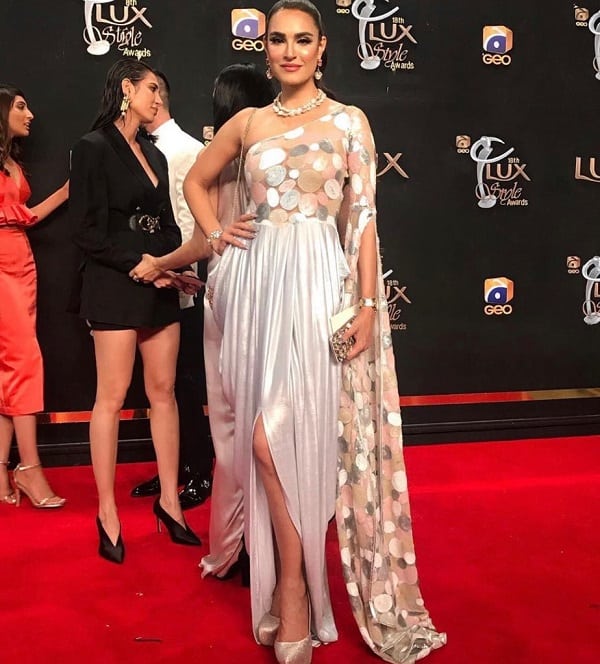 Sonya Hussyn
Not sure why Sonya Hussyn thought she could have a take on being one of the live trophies that are handed out during Lux Style Awards. The sleeveless golden gown that Sonya wore was a downer and not sure what was happening on one of her shoulders. It looked like the designer was left with some extra piece of cloth so he or she decided to stitch it on one of the shoulder straps to make it look like some abstract design but they failed. Sonya's hair and makeup was also not exciting, bold lip and basic eye, Sonya wears more makeup in her dramas than she wore on Lux Style Awards 2019. It also looks like Sonya's designer tried out his napkin folding techniques while designing her dress. Better luck next time Sonya.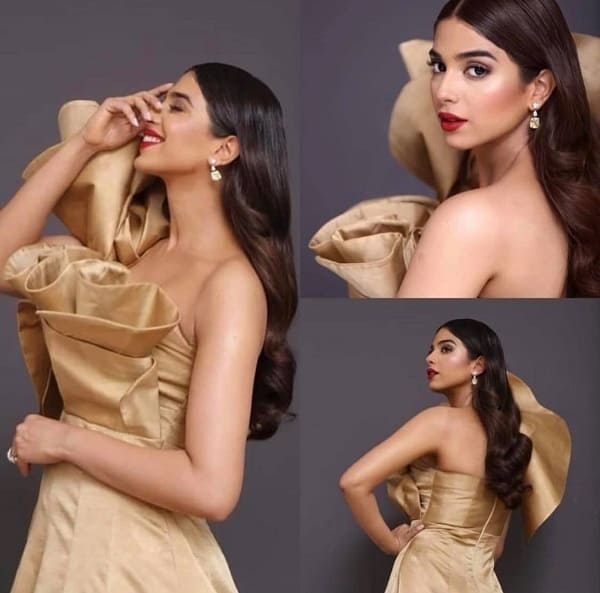 Nabeel Zuberi
We're pretty sure Nabeel was misinformed and he had no clue that he was invited to attend Lux Style Awards 2019 because no matter what, no one would deliberately dress up as a butler and show up on one of the biggest events of the year. The length of his coat was not only unflattering but weird too and we're unable to figure out what was he or his designer thinking. The highlighting on his face didn't make up for the complete lack of basic fashion sense. Better luck next time Nabeel.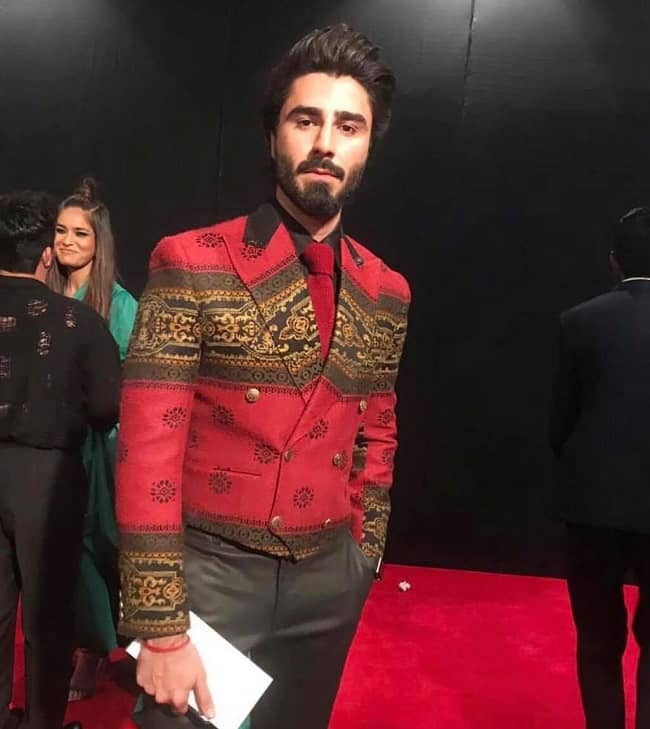 Ushna Shah
Hybrid of Human and Chicken, this is the only thought that comes to our mind when we see Ushna Shah's dress that she wore on Lux Style Awards 2019. Not only the styling and designing of this dress is awful but the fact that it was so ill-fitted also adds up to the negative scoring. Ushna Shah must have thought that she was making some sort of statement, yes she did but the wrong one of course. Better luck next time Ushna.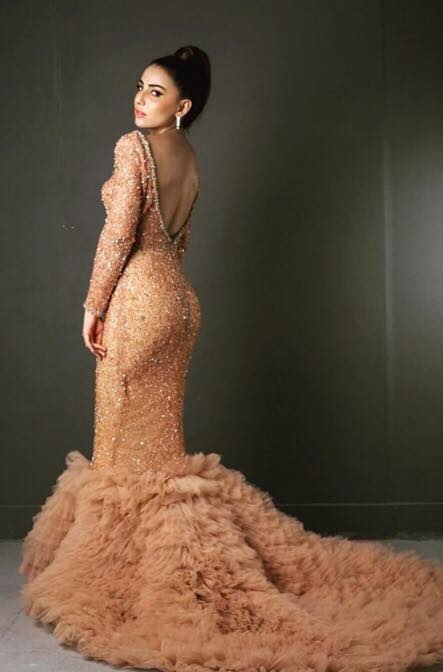 Momina Mustehsan
Just like Nabeel Zuberi, Momina Mustehsan also seemed to have been confused about the nature of the event of Lux Style Awards 2019. May be Momina also misplaced her invitation card and had no idea where she was headed because that yellow silk pleated skirt and embellished top was a horrendous choice. Not to forget the way this bright yellow color contrasted and competed against her bright red hair was quite alarming. We were missing some green otherwise Momina would have perfected the job of turning herself into a traffic signal. The placement of Chanel bag was again a very desperate call for attention. Bronzing that made her look muddy and highlighting that made her look greasy, it was just a bad day for her. Better luck next time Momina.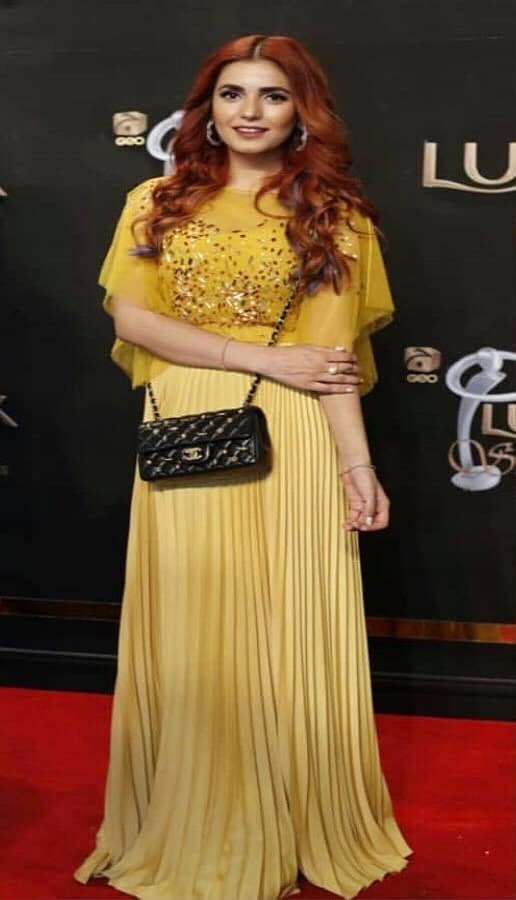 Sarwat Gillani
Sarwat Gillani's hair and makeup was on-point at Lux Style Awards 2019 but the dress she wore was absolutely not made for her. It looked like Sarwat Gillani was on crunch for time so she borrowed this dress from someone last minute and it wasn't her size at all. This dress had beautiful cuts and colors but it just wasn't the right fit for Sarwat's petite frame. Better luck next time Sarwat.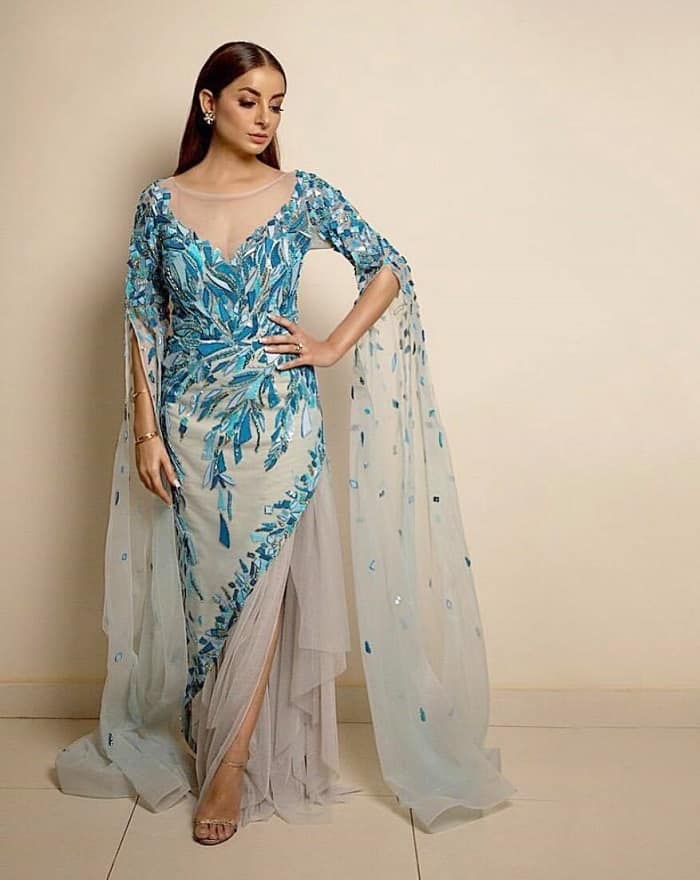 Sadaf Kanwal
I guess Sadaf Kanwal dressed herself in Hi-Vis material so that she could act as a crowd controller during Lux Style Awards 2019. Neon craze has taken over the fashion world but Sadaf Kanwal is smart to be using it for her job too as a traffic controller while making an appearance at award function; hitting 2 birds with 1 stone sorts. The graphic eyeliner was a scary choice and the fitting and overall designing of this gown was awfully wrong. Sadaf's eye makeup reminds us of Bil Batori from Ainak Wala Jinn. Better luck next time Sadaf.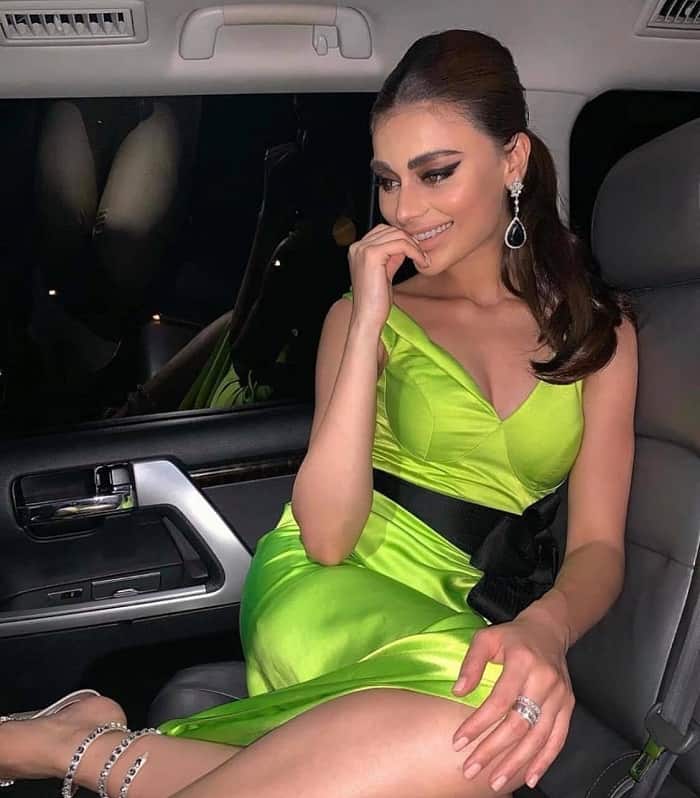 Fahad Mustafa
Fahad Mustafa has been experimental when it comes to clothing, this is something that we often get to see in Jeeto Pakistan too and Lux Style Awards 2019 was no different. It looked like Fahad Mustafa ran out of options so he took his wedding Sherwani and snipped it to make a coat out of it. The white finishing adds another low-grade touch to his coat. Better luck next time Fahad.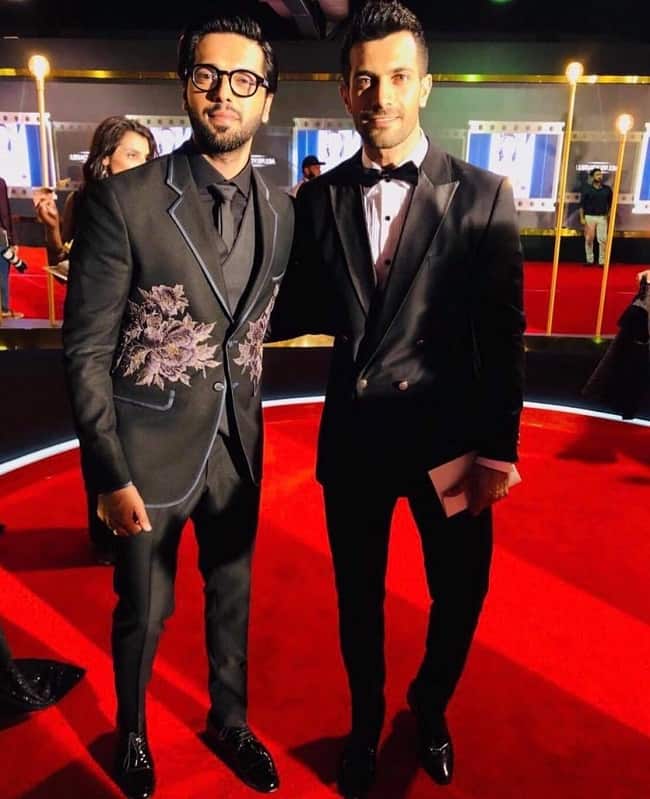 Iqra Aziz
Iqra Aziz is the talk of the town right now after bagging 2 awards and getting engaged to Yasir Hussain at Lux Style Awards 2019. All that has been celebrated but can we put that aside and look at the clothes that she was wearing? That huge cape which could cover a 4WD like Toyota Prado made no sense whatsoever attached behind a tiniest of embellished white suit that she was wearing. The design on the cape was may be inspired by infamous Pakistani truck art but was a modern version of it. Rumor has it that in order to look like Deepika Padukone Iqra Aziz also went for a sleek ponytail but the thing is, later as the night progressed, it was no longer to be seen especially during those moments when Yasir Hussain proposed her? May be the fake pony fell off and Iqra didn't notice since she is used to short-hair and not having so much of hair weight on her head. That remains a mystery. Anyways we're not sure about what was happening with Iqra that night. Better luck next time Iqra.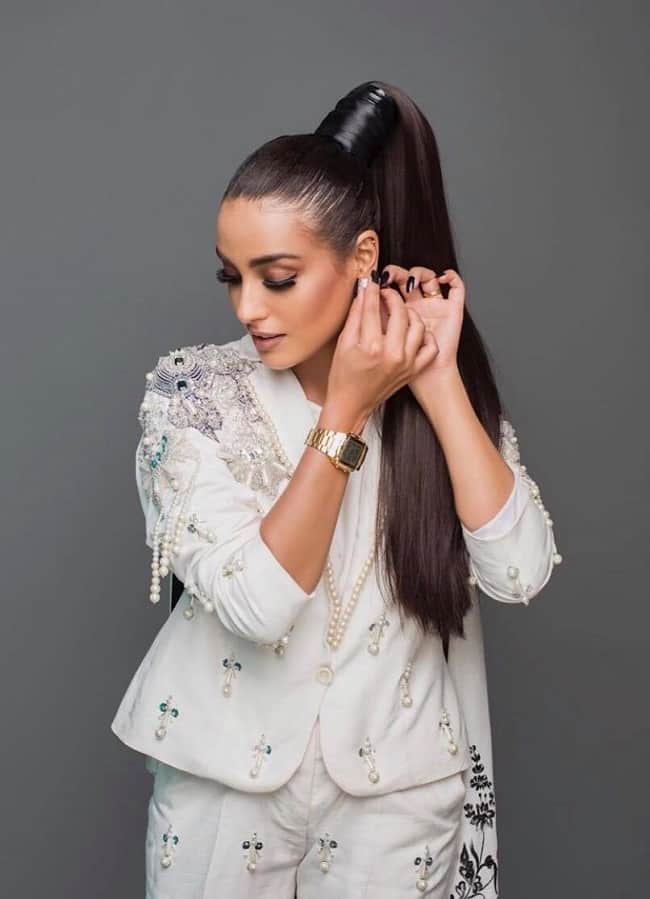 Saba Qamar Zaman
Saba Qamar has also been included in the best dressed list because the simple white gown that she wore was a great choice but we are not too sure about the second option that she wore; a sparkly embellished bustier and pants with long shrug. The bustier was not only skimpy but it was unflattering too. The ruffled lace on the bustier was a weird choice as well. Not too sure why the shrug was a part of the outfit as it didn't serve any purpose. Saba Qamar's make-up and styling was on point but this outfit had lingerie written all over it and we are rolling our eyes. Better luck next time Saba.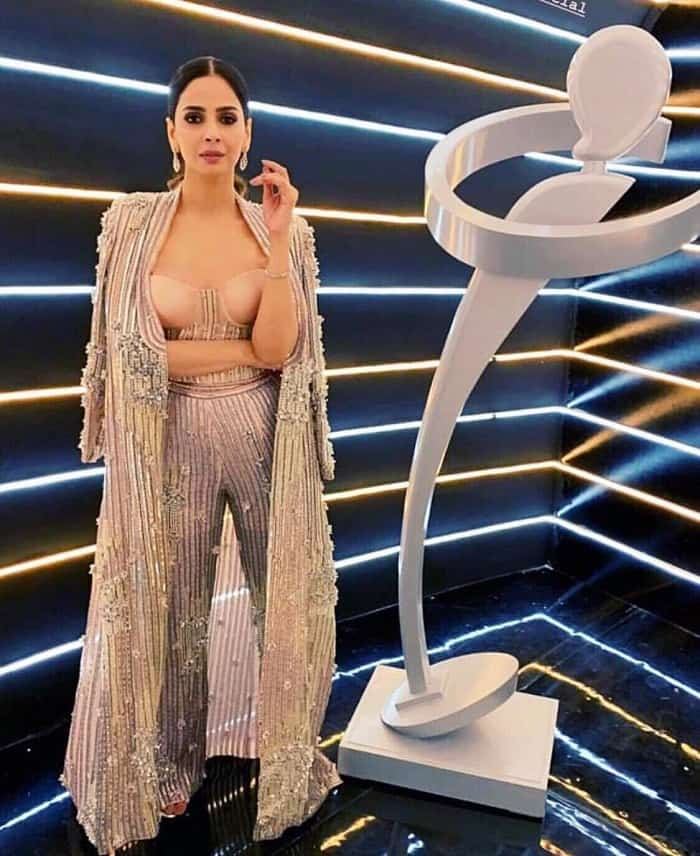 Please share your thoughts about the worst dressed celebrities of Lux Style Awards 2019.